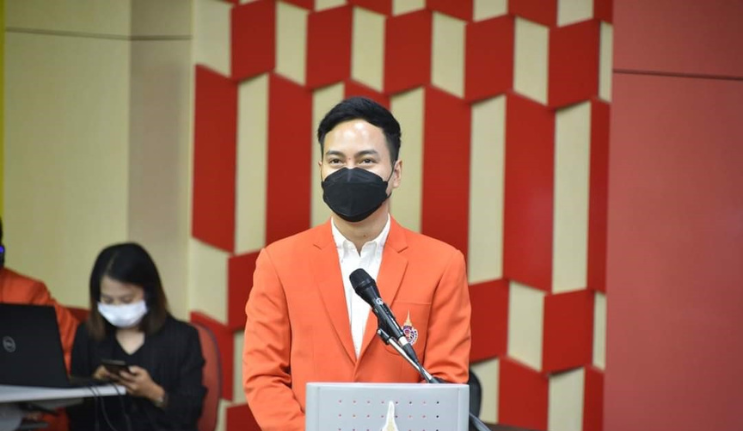 Citizen of the world
ALUMNI FOCUS
Wasin Praditsilp graduated from MQ in 2019 with a PhD in International Communication. But that doesn't begin to cover his research into soft power and how a country like Thailand can harness its gentler attributes when influencing other nations, or how Wasin's decision to enrol at MQ would be a driving factor in connecting Thais studying in Australia …
Speaking with MQ alums, you get a rare insight into an incredibly diverse range of people from all around the world – their backgrounds, their cultures, how they think and experience life – and how these myriad experiences dovetail into the sense of collegiality that comes from being at Macquarie University.
'Studying at MQ,' recalls Wasin, 'I was surrounded by vibrant and diverse cultures, and became good friends with people from many different nationalities; it was a once-in-a-lifetime opportunity and is a very fond memory,' he says.
But studying abroad wasn't something Wasin had planned on doing, and even his friends thought he was a little foolish to consider it. 'Now, I can't thank them enough for their peer pressure!" he says good-naturedly before describing how he was drawn to MQ when looking for a PhD program.
'I realised that pursuing a PhD required a good supervisor, and when I met Emeritus Professor Naren Chitty AM to discuss my PhD proposal, I knew MQ would be the place to cultivate my knowledge. I had searched for an answer to my PhD development in Thailand for months, talking with many lecturers, but Professor Chitty provided the answer in seconds. His advice was, and remains, insightful and inspiring.'
Professor Chitty is one of very few professors in the field of soft power. He has also established the Soft Power Analysis and Resource Centre (SPARC), which brings many prominent professionals and academics to MQ every year, cementing Wasin's interest.
And so, all roads led to North Ryde, where over three years, Wasin pursued his academic interest in using media and communications for the benefit of society, specifically soft power and how it relates to international and development communications.
The first to research Thai soft power, Wasin explains, 'Unlike traditional politics, soft power is the use of cultural values, national ideologies, and morally and legitimate international policies to increase mutual understanding between countries, with the ultimate aim of global peace.
'My PhD thesis explored how Thailand exercises its soft power and how it should be done in the future, as well as national branding, strategic communications and the communication management of Thai soft power events.'
But what he gained from studying in Australia was more profound than academic knowledge alone. 'I became a world citizen; it changed how I view the world. MQ allowed me to develop my academic and personal life, widening my view of global society and issues.
'One of the many experiences at MQ that influenced my outlook was the postgraduate Global Leadership Program (GLP), which armed me with the skills I've integrated into my courses at universities and workshops for other sectors.'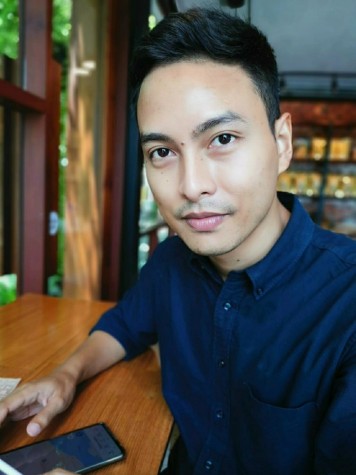 Currently a lecturer at Walailak University International College (WUIC), Wasin thrives in the now-familiar international environment and remains interested in global matters and work opportunities. 'Academic friends in many countries keep my research ideas fresh, and these strong networks encourage me to strengthen our friendships and collaborations even further.'
After all, at heart, Wasin is one to bring people together, to make ideas happen, and get the ball rolling, which he admits is quite unusual in his culture. He was instrumental in establishing the Thai student association on campus, MQ Thai, which happened quite spontaneously.
He remembers, 'I had heard that MQ wanted to develop a Thai student association, so I asked three or four Thai friends if they were interested, and they all were happy. We then invited all our Thai friends to join us for lunch on campus.
'They were all surprised to know there were so many Thais at MQ – over 80 people at the time. I presented the idea to establish the association and built a Line (chat application) group for us to keep in contact and prepare the necessary documents.
'We decided to call the association MQ Thai, and a friend in the group designed the cute Thai elephant logo for us. And, with help from the university, it was all set up. MQ Thai now has 180 members and is part of the Thai Student Association of Australia (TSA), a large network of Thai students in Australian universities.'
But Wasin didn't stop there. Once he finished his degree, he worked with the university to help establish the Thai Alumni Network. 'My process was the same as MQ Thai, but I contacted Thai alumni instead of students, and asked them to add their friends to the Facebook group.'
Acting President since 2019 he says, 'The Alumni Relations Office helped me make it real. In the first month, we had around 100 members, and we now have 230. Since the pandemic, our activities – such as Zumba and yoga, seminars, casual meetings and Christmas raffles – have all been online, but we're looking forward to catching up in person soon.'
Ever the organiser, Wasin says, 'I keep connecting with the alumni and try to help them as much as possible and keep everyone in the circle. It makes me happy to see old friends from MQ reunite and reconnect, and I have gained many true friends from the network.'
Get involved! Are you a Thai student at Macquarie University? Visit MQ Thai to become a member and join its Line group. Or, if you're a Thai alumni or MQ alumni living in Thailand, the Thai Alumni Network (MQ TAN) is an opportunity to meet fellow alumni, enjoy networking and professional and personal development, and connect with the university in a meaningful way.
A Macquarie Alumni meet up in Thailand will be hosted on 8 December in Bangkok, keep an eye out on MQ Alumni events page to receive updates!
Wasin Praditsilp graduated from Macquarie University in 2019 with a PhD in International Communication from the Department of Media, Music, Communication and Cultural Studies and the postgraduate Global Leadership Program (GLP).
He received an Australian Government International Research Training Program Scholarship, and was highly engaged with student activities on campus, from MacBuddhi (Macquarie University Buddhist Society) to the TLSA (Thai–Laos Student Association). He also volunteered at the Royal Thai Consulate General and for a local Bushcare group.
Wasin was pivotal in establishing the Macquarie University Thai Student Association, MQ Thai, and is currently the Thailand alumni network leader and Global alumni ambassador for Macquarie University. He is a Lecturer in Digital Marketing at Walailak University International College (WUIC) in Thailand.