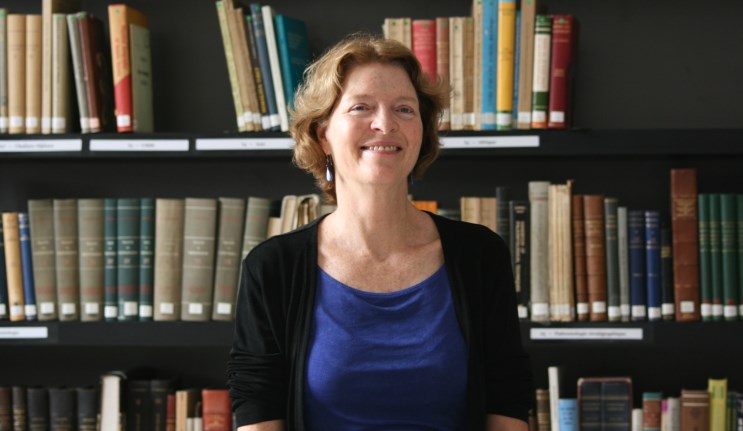 Child language expert awarded Australian Laureate Fellowship
RESEARCH NEWS
Professor Katherine Demuth, Director of the Child Language Lab and a member of the Linguistics Department, the Centre for Language Sciences (CLaS), and Centre of Excellence for Cognition and its Disorders (CCD) at Macquarie University has been awarded an Australian Laureate Fellowship.
The Australian Laureate Fellowships scheme, administered by the Australian Research Council, gives outstanding research leaders the opportunity to tackle some of the most urgent and complex research issues facing Australia and the world.
For example, children with various types of language delay face problems learning grammatical structure, an obstacle that can lead to communicative breakdown in both school and home environments.
With $2.8 million in funding from this fellowship, Demuth's project will utilise the Australian Hearing Hub's finest facilities, collaborating with experts in brain imaging and behavioural methods to better understand the nature of these problems. With inter-disciplinary input from across the University, this work will lead to more effective intervention and better child health, wellbeing, and educational outcomes.
Deputy Vice-Chancellor (Research), Professor Sakkie Pretorius says, "Professor Demuth, Macquarie University's first female Laureate Fellow, has achieved outstanding success in setting up the Child Language Lab, which has already resulted in enormous growth in our understanding of language acquisition and development.
"Her team's key position in the Australian Hearing Hub sees them at the forefront of community interaction in their research, in a unique program that provides direct and tangible insight into Australia's children and families.
"We are delighted at this recognition and look forward to the team's work as it grows and gains further national and international attention through this well-deserved fellowship," he adds.
Professor Demuth is well published in the top journals and has a number of external appointments, including the editorial boards of journals such as Language Learning and Development, Journal of Child Language and Applied Psycholinguistics.

"All of the 2013 Australian Laureate Fellows have distinguished research careers," said Senator Kim Carr, Minister for Innovation, Industry, Science and Research on the announcement of 17 fellowships. "These fellowships will help them extend their research efforts and contribute even further to improving the lives of all Australians."