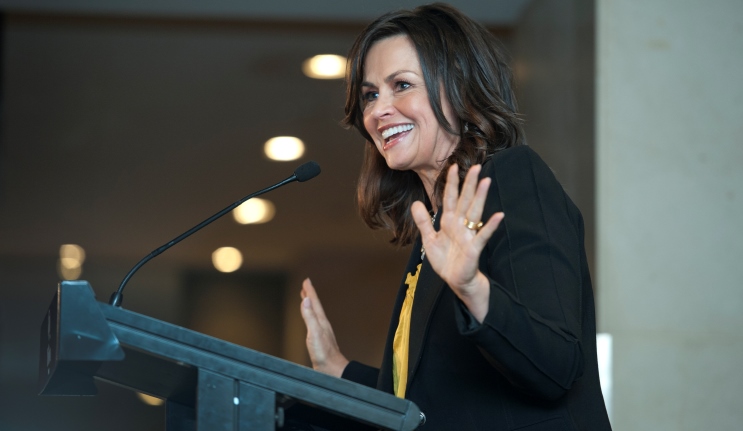 Celebrating 25 Years of the Women and Leadership Conference
FEATURES
2013 marks the 25th anniversary of Macquarie's Women, Management and Work conference, which was recently held in Sydney. In that time, organisers say there have been great changes and progress made, but there is still work to be done.
Event organiser Pam Morpeth, who is Manager of the Centre for Workforce Futures, says that we are seeing a lot more women in executive positions compared with 25 years ago and that the calibre of attendees and presenters at the conference reflects this.
"The conference explored ways of attracting and keeping talented women in the workplace, while giving women the opportunity to enhance their networks," she says, adding that attendees also found the generous sharing of stories and experiences by all the speakers a real highlight.
Some of the most popular sessions were Work, Current and future trends, Risk Management and Resilience and Women of Influence, while the conference dinner hosted by Lisa Wilkinson wowed the audience with her highly amusing story of how she seized opportunities and took risks to become a leading TV presenter.
Since the conference began in 1988, Morpeth says women have become much more educated and confident but they struggle with work-life balance.
"We have seen the advent of parental leave and men are more supportive when it comes to childcare, but women still do the lion's share of caring for kids and elderly family members."
"We've made a lot of progress, but it's been patchy so we've still got a long way to go," Morpeth adds, adding that the gender pay gap remains a real issue with a 2012 survey revealing that women earn 17.4 per cent less than men on average.
"Discrimination in the workplace is also still rampant, and a lot of women have started their own businesses because they're fed up with having to work harder than their male colleagues to reach the same goals."
She says that the conference theme of Women and Leadership was very topical as one of the biggest challenges businesses face in the future is attracting more women to boards and leadership positions.
"At the moment we have a female governor general and president of the ACTU, and until recently we had a female prime minister. Yet there are only seven women CEOs of ASX 200 companies, and women occupy only 9.7 per cent of executive positions according to the Women in the Workplace Agency (EOWA)."
Gail Whiteford, Pro-Vice Chancellor (Social Inclusion) at Macquarie University was a facilitator at the conference and believes that it is helping address a need for women to become more savvy about building networks and social media profiles.
"This conference brought women together to share their strategies and success stories and to build networks that will expose them to new ideas and help reaffirm their workplace identities," she says.
"Young women need to be able to see a career path that results in management and leadership opportunities through role models and mentoring support.
"We also need to profile high achievers. Women are very modest, but they need to remain visible so that other women can look to them for inspiration," she adds.
"This event helped give them that visibility."