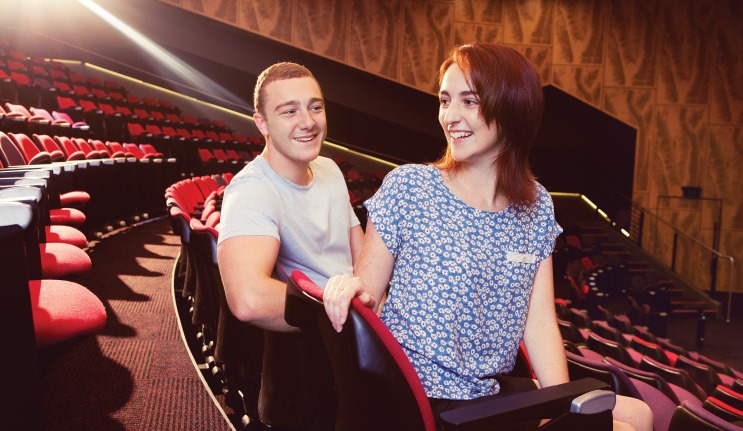 Leave your mark
UNIVERSITY NEWS
In our Jubilee year, Macquarie is offering you the unique opportunity to leave your mark on the university by having your name – or the name of a loved one – immortalised on a plaque in the Macquarie Theatre.
Hundreds of students wander in and out of the Macquarie Theatre each week and with a donation of just $500, your contribution to the life of the University will be recognised with a plaque on a seat, with an inscription of your choosing.
It could be a graduate gift or perhaps an opportunity to honour a family member, a classmate or a favourite lecturer. Or you could join forces with your faculty friends and place a plaque together to honour your memories at Macquarie.
Your inscription will sit alongside plaques from other Macquarie University alumni, including television presenter Peter Overton.
"This is a wonderful way to acknowledge the support you have received, whilst giving a helping hand to the future generation of students." Peter says.
There are only 420 seats available and they are selling fast, so be sure to get in quick. Click here to buy your plaque today.
All donations of $500 or more are tax deductible.
Your donation will help shape Macquarie's next 50 years by supporting the establishment of new scholarships that give students the financial freedom to focus on their studies, strengthening groundbreaking research programs that tackle the big issues, and help the University keep evolving to meet the needs of the communities we serve.
For more information contact 02 9850 4278 or visit mq.edu.au/seat.