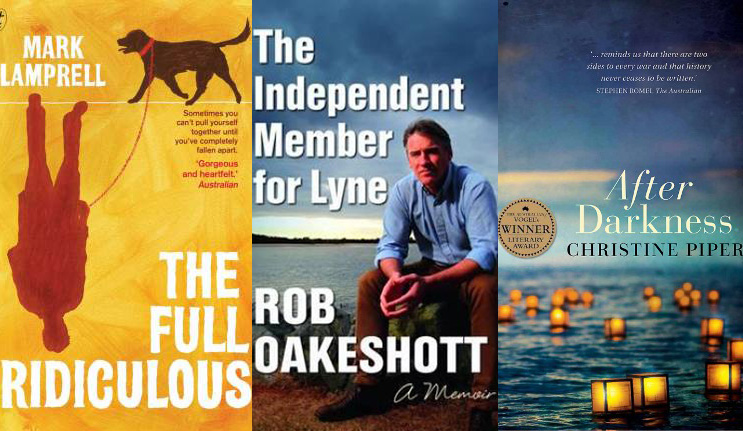 Latest books from your fellow alumni
ALUMNI FOCUS
Macquarie alumni have been busy putting pen to paper with books ranging from an award-winning novel about life in a World War II Japanese internment camp to an expose of the political machinations behind Australia's first hung parliament in 40 years to a humorous debut novel from the writer of Babe Pig in the City.
After Darkness – Christine Piper
Macquarie media graduate Christine Piper has won the Vogel Literary Award for her book about the predicament of Australian-born Japanese civilians in an Australian internment camp during the second world war.
Piper, who holds a Bachelor of Media from Macquarie University, won the $20,000 prize for unpublished manuscripts by young writers, which has launched the careers of novelists Tim Winton, Kate Grenville, Mandy Sayer and Gillian Mears among many others.
Her book, After Darkness, has now been published by Allen and Unwin.
The Independent Member for Lyne – Rob Oakeshott
Former Federal Member for Lyne Rob Oakeshott, and Macquarie Law graduate, recently launched his memoir The Independent Member for Lyne.
A combination of circumstances in 2010 meant that Oakeshott was at the heart of Australia's first hung parliament in 40 years.
Wooed by both the Prime Minister, Julia Gillard, and then Leader of the Opposition, Tony Abbott, Oakeshott's book tells the inside story of those 17 days, and offers insights into the 43rd Parliament's political climate as well as some of the backroom machinations behind one of the most contentious periods in recent political history.
He explores the events leading up to his agreement and discusses what happened after he and fellow independent Tony Windsor, proved stauncher allies of Julia Gillard than many of her party colleagues.
The Independent Member for Lyne is published by Allen and Unwin.
The Full Ridiculous – Mark Lamprell
Mark Lamprell, Macquarie Bachelor of Arts graduate and screenwriter, film director and author has written his first novel, The Full Ridiculous.
Lamprell has worked in film and television for many years, co-writing the film Babe Pig in the City and writing and directing the award-winning feature film My Mother Frank.
In The Full Ridiculous, the book's protagonist Michael O'Dell is hit by a car. When he doesn't die, he is initially happy, but soon finds that he is unable to move on. His professional and family life starts to crumble and ordinary mishaps take on a sinister desperation.
An endearingly funny novel about love, family and the business of being a man, Lamprell's debut examines the truth that sometimes you can't pull yourself together until you've completely fallen apart.
The Full Ridiculous is published by Text Publishing.