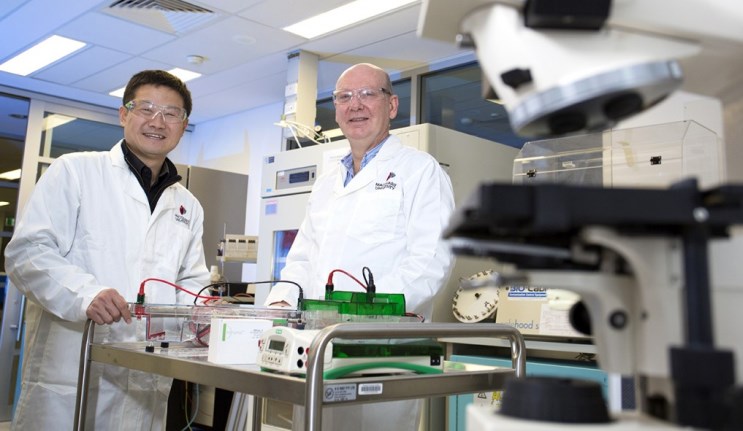 Biotech company relocates scientific headquarters to campus
RESEARCH NEWS
Australian biotechnology company Minomic International Ltd has relocated its Australian scientific headquarters from Frenchs Forest to the Australian School of Advanced Medicine at Macquarie University Hospital.
The company is hoping to gain approval for its new prostate cancer screening technology later this year.
"Our company has already conducted extensive trials of this technology and trials are already underway in the United States to further validate the test with initial results expected later this year," said Minomic Chief Executive Officer Dr Brad Walsh.
"Relocating our scientific headquarters will enable us to work closely with internationally regarded researchers and urology experts.
"We will also be able to access further patient samples as required from the Macquarie University Hospital, to ensure an optimal product is taken to market in 2015."
Deputy Vice-Chancellor (Corporate Engagement and Advancement) Professor David Wilkinson said Macquarie University was looking forward to deepening its engagement with the company.
"It's exciting to think what a partnership like this might achieve in future, particularly given the significant impact that prostate cancer has in Australia and around the world," he said. "Macquarie is honoured to have attracted a partner of the calibre of Minomic, and is keen to explore ways of working together for our mutual benefit, and for the benefit of the communities we serve."
The Minomic relocation will also enable scientists from both organisations to more closely collaborate on developing next generation non-invasive cancer diagnostic tests using Macquarie's new Super Dot™ nanocrystal technology.
Macquarie University experts led by Dr Dayong Jin and Professor Nicolle Packer will combine Minomic's patented antibodies with this innovative platform, which uses super bright nano-crystals to potentially enable the detection of single abnormal cells in body fluids.