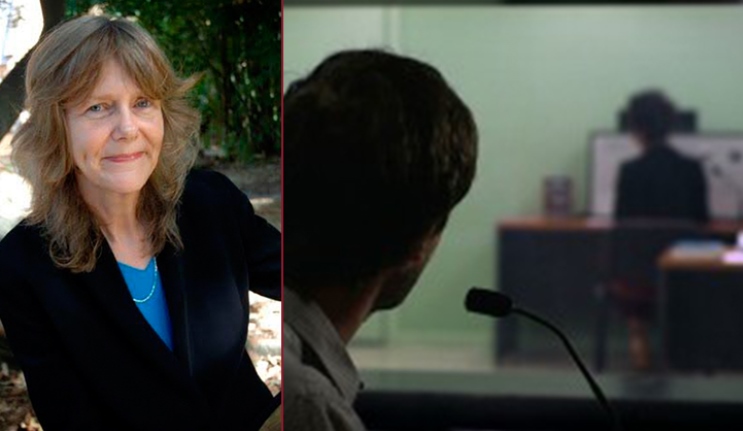 [Left] Professor Kathryn Millard. [Right] A scene from Shock Room.
FEATURES
Professor Kathryn Millard recently won Best Australian Feature Documentary at the Antenna Documentary Film Festival for her film Shock Room, which shines a light on the dark side of human behaviour.
As she previously discussed in Sirius, the film challenges Stanley Milgram's controversial 'Obedience to Authority' experiment: In the wake of the Holocaust, Milgram wanted to understand how we respond when asked to do something that conflicts with our conscience, and concluded most of us will harm others if asked to do so.
Milgram's documentary of his research, Obedience, stayed with Professor Millard, prompting her to conduct her own research into these experiments.
"Milgram's experiment has had an enduring impact. It is continually drawn on to support the idea most of us will harm others if asked to do so. I thought it was important to challenge this idea. There is lots of evidence to the contrary, including in Milgram's own data and filmed records," says Professor Millard. "Most people actually resisted."
"Plus, the experiment is particularly dramatic. It is as much art as science. I wanted to bring it alive for contemporary audiences," she adds.
Shock Room, which combines hyper-real performances, animation, archival film and interviews, is the major output of an ARC Discovery Grant. The project also attracted post-production investment from industry partners.
"I plan to build on this project by working with teams across the arts and sciences to tackle some of social psychology's classic experiments via screen media," she says.
Learn more about Professor Kathryn Millard's research, and watch the Shock Room trailer.