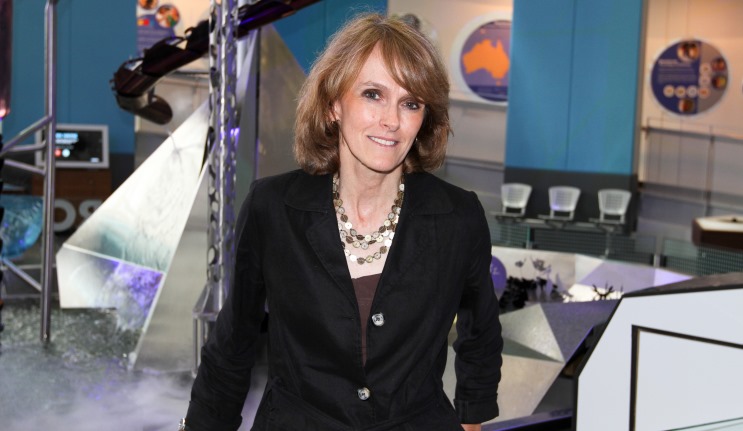 Award season
ALUMNI FOCUS
It might not be the bright lights of Hollywood, or feature the paparazzi or a red carpet that runs for miles. But to us, awards for academic achievement or community work deserve a brighter spotlight. And this year, the light shone on a number of our extended Macquarie family as they were acknowledged across a variety of awards.
Alumnus Dr Philip Foreman AM was selected in this year's Australia Day Honours, becoming a Member of the Order of Australia for significant service to tertiary education, particularly in the area of special education, and to people with a disability.
Graduating from Macquarie University in 1982 with a PhD in Special Education, the award came as quite a shock to Dr Foreman.
"My award came as a great surprise," says Foreman, "I had no idea I was nominated until I received the letter asking whether I would accept an award. I am however grateful that my life's work has been recognised in this way."
Dr Foreman is also grateful to Macquarie, where his journey began all those years ago.
"Macquarie University had the first purpose-built Special Education Centre, established in 1975, and was a leader in special education research, including intervention-based research.
"I was privileged to undertake my PhD studies in such an environment."
Also among the Australia Day Honours was alumnus Brian Pennington OAM, who received his award for service to people with a disability, particularly through Wheelchairs Rule OK Disability Camps.
After graduating from Macquarie in 1991 with an MA Education, Pennington later established the Camp, known as WROK, a five-day camp for teenagers with physical and/or intellectual disabilities and disorders. Today, there are also similar WROK camps and weekends away for adults with disabilities.
In other awards announced recently, newly appointed Deputy Vice-Chancellor Professor David Wilkinson and alumni Robert Mason and Rod Kennet were awarded Fulbright Scholarships, while Dr Cathy Foley received the Premier's Award for Woman of the Year.
Professor Wilkinson will travel to the University of California San Francisco to look at improving the outcomes of medical education through global benchmarking.
"My project will build deep institutional partnerships between key Australian medical schools, leading US medical schools, and the US National Board of Medical Examiners," says Wilkinson.
Likewise, Robert Mason, a BSc with Honours at Macquarie, and Rod Kennet, a BSc in biological studies at Macquarie, will also travel to the US to continue their studies.
The University is also extremely proud of Dr Cathy Foley, a Macquarie graduate and one of Australia's foremost scientists. Presenting her with the Premier's Award for Woman of the Year, NSW Premier Barry O'Farrell was full of admiration for Dr Foley.
"Currently the chief of the CSIRO's Materials Science and Engineering division, she is leading the way for women in science – a traditionally male dominated field – and inspiring a generation of young girls to follow in her footsteps."