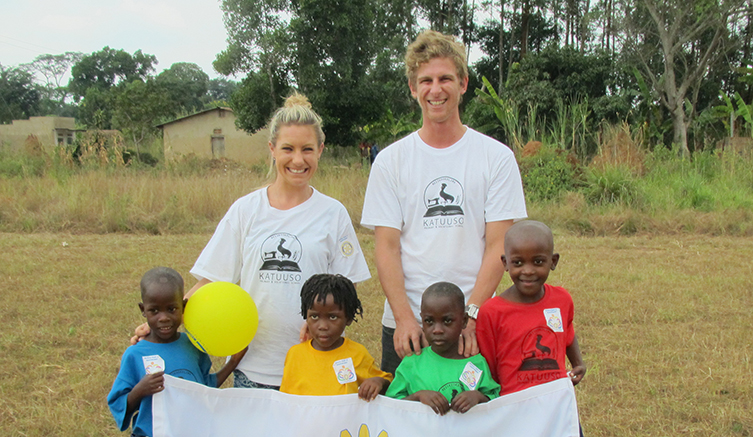 Australia Day Honours
FEATURES
It was another outstanding year for alumni and staff who were recognised in the Australia Day honours.
Four Macquarie University professors were recognised for their contribution to education and to their disciplines.
Emeritus Professor Farhat Yusuf, Professor Rosalind Croucher and Professor John Croucher all received Order of Australia (AM) awards, while. Adjunct Professor Jim Patrick AO of Cochlear Ltd received the Office of the Order of Australia Award.
Other members of the Macquarie community to receive Australia Day honours include alumni Adrian Lipscomb OAM, Richard Stewart OAM, James Hodgkinson OAM, Professor Roy Beran AM, Rick Morse AM, June Beck OAM, Jeffrey Harper AFSM (Australian Fire Service Medal), Dr Donald Fletcher PSM (Public Service Medal), Maurice Taylor OAM, Frederick O'Connor OAM, Dr Hugh Mackay AO, Commodore Daryl Bates AM, and Eric Groom PSM.
Alumnus and current Macquarie Arts student David Everett was also awarded the Medal of the Order of Australia (OAM) for his efforts as co-founder of the ground-breaking School for Life Foundation (SFL).
In 2008, while studying Bachelor of Arts major in Development Studies and Culture Change at Macquarie he and partner Annabelle Chauncy founded SFL.
Today the charity funds the Katuuso Primary and Vocational Centre, which educates more than 300 students including children with special needs. It has also developed community projects that provide employment, clean water, health care, vocational training, and environmental sustainability programs to students and their families.
"My studies at Macquarie helped me to shape SFL into an organisation that understands the complexities of working in international development," David says.
After completing his undergraduate course and setting up the groundwork for School for Life, David went back to Macquarie to pursue postgraduate studies. He is currently studying the Master of Development Studies and Culture Change.
"I believe that in order for School for Life to grow and become leaders in our field, we needed the credibility and knowledge to support our development work. [Doing postgraduate studies] helps me to keep on top of the latest development trends and theories."
Receiving the Medal of the Order of Australia (OAM) has also been very motivating, David says.
"To receive such a prestigious award is extremely gratifying and provides inspiration to continue with our work. It also provides an opportunity to further achieve our vision and to grow School for Life as an organisation."