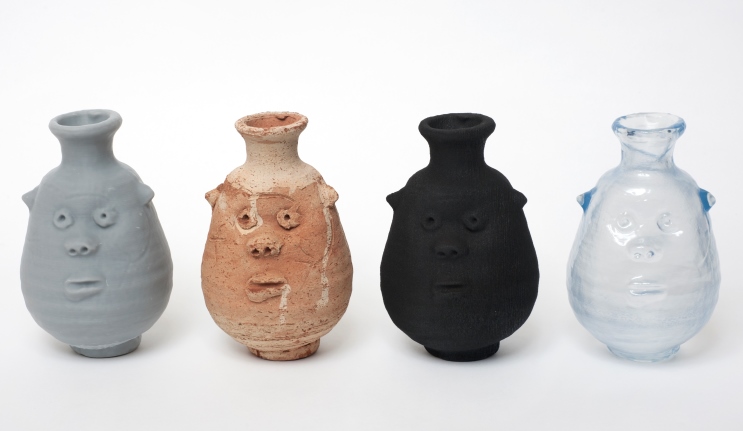 Art Gallery exhibition wins prestigious award
UNIVERSITY NEWS
Macquarie University's Art Gallery won a prestigious MAGNA (Museums and Galleries National Award) at the Museums Australia National Conference in May. The award was given in the temporary/travelling exhibition category for the Art Gallery's Affinities: 7 Museums, 50 objects exhibition, and beat competition from the War Memorial and National Gallery.
The MAGNAs recognise excellent work nationally in exhibition, public programs and sustainability projects across five award categories.
"The award was given against some tough competitors in the same category, including the National Gallery of Australia, Australian War Memorial and Australian Museum," says Rhonda Davis, Senior Curator at the Macquarie University Art Gallery and curatorial coordinator of the Affinities exhibition.
The Affinities: 7 Museums, 50 objects exhibition brought together the most exciting pieces from the University's various museums and collections to reveal their interdisciplinary relationships, and the tastes and values that have shaped Macquarie University's extraordinary collections since the institution's foundation in 1964. A team of over 20 curators, researchers and academics created the exhibition, which was open to the public from March to May this year.
Affinities was one of a number of special displays in celebration of the University's Jubilee Year, and alumni are now invited to attend another great special event at the Art Gallery: a concert Nostalgia and Nonsense – The Art of Tango on 8th August 2014. Use the code MQGuest when registering to receive your alumni discount.
The Macquarie University Art Gallery is open Tuesdays to Fridays, from 10am to 5pm.