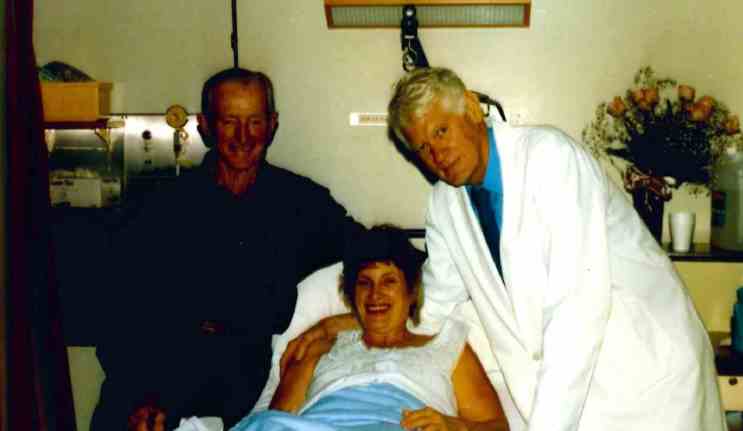 Announcing a new project to establish a Chair of Surgical Oncology at Macquarie University, in memory of pioneering oncologist Professor Fred Stephens
UNIVERSITY NEWS
In 2015, Macquarie University and pioneering surgical oncologist Professor Fred Stephens announced a partnership to establish a Chair of Surgical Oncology at Macquarie, ensuring a dedicated research and development position for this revolutionary form of cancer treatment.
Professor Stephens, who sadly passed away in November 2015 at the age of 88, was a pioneer in the field of surgical oncology. He created new treatment methods for localised advanced solid tumours including intra-arterial treatment or surgical oncology.
His concept of integrating surgical techniques with systematic drug and radiation therapy is now standard in hospitals around the world and is known as multidisciplinary cancer care. This approach is successful at treating advanced cancers deemed incurable by referring doctors, with many of Professor Stephens' patients outliving their initial expectancy, and going forward to live a normal life, free of cancer.
Professor Stephens held the position of Chair of Surgical Oncology at the University of Sydney until his retirement in 1995. Since his retirement, no successor has been appointed to continue his work.
By re-establishing the Surgical Oncology position at Macquarie University, Professor Stephens' life's work will continue.
We are seeking your help to raise $5 million to support this highly specialised and effective cancer treatment. All funds raised will ensure Professor Stephens' legacy of pioneering leadership and life-changing innovation in surgical oncology lives on. Funds raised will be put to immediate use to support research and patient care, and once funds reach $5 million the Chair will be formally established.
If you would like to support Professor Stephens' work find out more here.