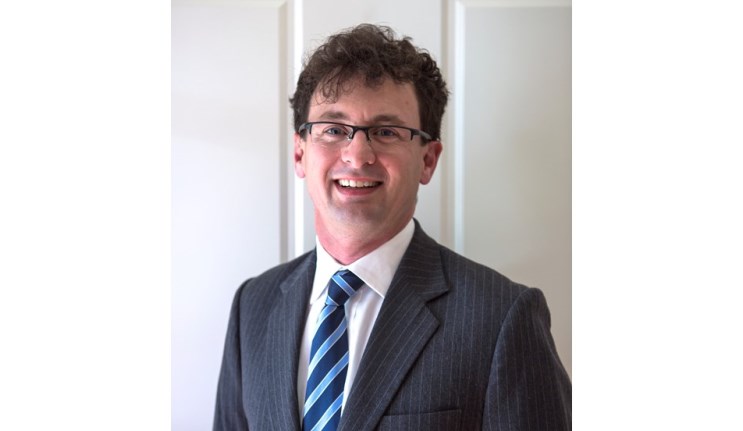 Andrew Burke: environmental crime fighter
RESEARCH NEWS
Andrew Burke (BSc/LLB '97) is fascinated by a particularly unique branch of the law: environmental crime. That fascination has now developed into a full-time occupation, with Andrew immersed in the topic, both as researcher and teacher.
"Environmental crime is different to other forms of crime. Most obviously, the victim is usually not a person," Andrew explains.
That throws up a whole lot of really interesting questions, that are at the same time philosophical and intensely practical, he says.
"How does this affect the criminal process? How can harm to a waterway or a tree be compared to harm to, for example, the human victim of an assault? How can an offence be reported, investigated and prosecuted without any human witness or victim? What does this reveal about society's attitude to environmental protection?"
This year, Andrew joined the Macquarie Law School as a lecturer, teaching both Environmental Law and Environmental Law and Sustainable Development.
But Andrew's life of crime (or rather, criminal law) began during his undergraduate years at Macquarie, where he completed a Bachelor of Science with Bachelor of Laws and was admitted to practice in 2007.
Andrew worked for the Environmental Defenders Office (EDO) as a programs director, and still holds a position on the board of the New South Wales EDO.
He also spent a number of years working full-time in criminal defence law, completing his LLM part-time at the University of Sydney, before beginning a PhD at Macquarie in 2012.
Researching Environmental Crime
"My research area, environmental crime, is the cross-over of the two areas in which I've practiced: criminal law and environmental law," he says.
"As a relatively new and rapidly changing area, strategic research can make a real difference to how the law develops."
His thesis examines the role of harm in the consistent sentencing of environmental crimes.
"Sentencing environmental crimes involves particular challenges because the 'harm' that must be evaluated does not fit within conventional understandings of criminal harm," he explains.
His research looks at how the judges in the New South Wales Land and Environment Court evaluate harm in practice – and he looks at the wider context, placing this amid ongoing debates regarding consistency and proportionality in criminal sentencing.
His work is already having an impact.
"Last year the New South Wales government passed new legislation regulating biodiversity and threatened species," Andrew says. "I made a submission on the draft Bill, based upon my published research, to improve the way that offences that harm threatened animals and plants are sentenced."
Future research
Andrew will graduate as a Doctor of Philosophy on April 28 – so he says that his proudest research moment lies ahead of him.
He's hopeful that the work he has done already will lead to law reform, to improve environmental criminal laws.
If money and time were
unlimited, he also has a big project in mind that he believes could speed this process up."Often sentences imposed for environmental crimes include orders to remediate the damaged caused by the offence. I would love to be able to systematically and thoroughly review how well offenders have complied with these court orders, or if they have done so at all. But it would take ages and be very expensive!"