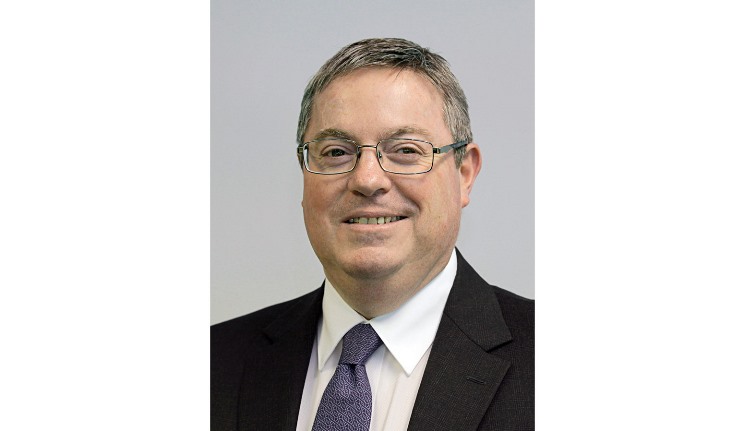 2018 Macquarie University Alumni Awards – Bruce Gosper
ALUMNI FOCUS
CATEGORY: INTERNATIONAL ACHIEVEMENT
"I'm very honoured to receive a Macquarie University alumni award – it doesn't seem that long since I was at uni, but it's some 38 years!"
In that time, Bruce Gosper has helped raise a family and been fortunate to find a fulfilling, busy career. He says, "My work and my passion are trade policy and negotiations. It's taken me to interesting places across six continents and put me in contact with some great people.
"The institutions, rules and norms that keep trade working, and that protect the weakest from the most powerful, have been tremendously important to the relative peace and prosperity of the past 70 years and to Australia's welfare.
"Being able to play a part in supporting open trade and a rules-based system has given me great satisfaction. There are plenty of challenges to all that now – rising protectionism, the strains on the global system from shifting geopolitics, and the pace of change in technology. There's plenty more work to do.
"A lot of trade policy is the hard graft of building relationships and trust, and there's also the high drama and exhaustion of big trade negotiating rounds. What I'm most proud of is the work I've been involved in over many years with the World Trade Organization – it's something worth any lifetime of work.
"My education at Macquarie University was good preparation. The multidisciplinary approach equipped me with different perspectives and ways of looking at issues and problems, which has been invaluable. The rigour of the scientific method supported by an appreciation of history and politics and culture!
"In Singapore, I've been pleased to engage with Macquarie alumni. It brings together a great group of people, at different stages of their lives, but with a shared experience. The older, pioneer graduates and the new, younger graduates all have something to offer our gatherings."
Bruce Gosper is the Australian High Commissioner to Singapore and is also a member of the Asia Society Australia Advisory Council. He was previously CEO of Austrade and Ambassador to the World Trade Organization.
Gosper graduated from Macquarie with a Bachelor of Arts (Honours) (1980).
View other 2018 Macquarie University Alumni Awards winners here
Alumni Awards
Macquarie University is extremely proud of every one of its 184,000 graduates – their achievements and their contributions in our local and global communities. Our alumni are a source of pride and motivation, and they embody the University's association with excellence.
The Macquarie University Alumni Awards recognise and celebrate the achievements of alumni. The awards provide a platform for sharing their inspirational stories with other alumni, staff, students and the wider community. We are now accepting nominations in the following award categories:
Arts and Culture
Education
Environment
Innovation and Enterprise
International Achievement
Medicine and Health
Public and Community Service
Rising Star (aged 30 years under)
Science and Technology
Sport
Nominations close 31 October 2018. Nomination forms and details are available at mq.edu.au/alumni/awards