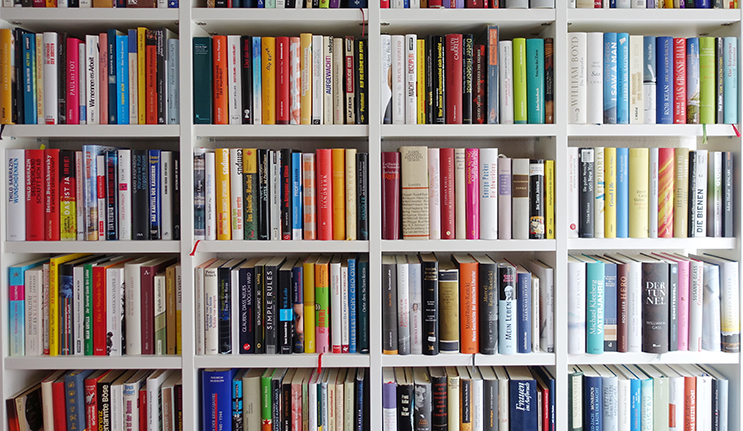 ALUMNI FOCUS
Arts & culture
,
Education & teaching
,
Getting Involved
,
Health/Medicine/Wellbeing
,
Humanities & Social Sciences
,
In Print
,
Law/Security/Intelligence
,
Management/Leadership/Entrepreneurship
,
Media/Communications/Marketing
,
Science/Technology/Environment
,
Supporting
/ May 10, 2018
Welcome to the MQ Matters series showcasing the books and articles written by Macquarie alumni to add to your reading stacks.
From fiction, biographies, non-fiction, children's literature or articles, Macquarie alumni are researching, writing and publishing thought-provoking, insightful and entertaining books to enjoy and share.
If you have a book or article to share with your Macquarie University alumni friends and peers, please contact the Alumni Relations Office (alumni@mq.edu.au or p: +61 2 9850 1380)
This month's Alumni Authors are:
Please Don't Argue With Me, Okay?
Michael Lafontaine (B Arts 2003, PC Creative Writing 2008, M Arts 2010)
The characters in these sixteen stories inhibit a world where alcohol and anti-depressants are a fundamental part of daily existence. A world full of the deepest depths of loneliness, anxiety, confusion and depression. These stories are dark yet hopeful, where a man can try to commit suicide in a bathtub and yet still find joy where you least expect to find it.
Michael Lafontaine writes honestly about relationships and the struggles of everyday ordinary people. His intuitiveness to empathise with his characters even in the most insignificant of moments resonates with startling potency. Please Don't Argue With Me, Okay? is a stunning debut by a writer with an original and compelling voice.
Business and Competitive Analysis (2nd Edition)
Babette Bensoussan (MBA 1992)
A definitive how-to guide for business and competitive analysis. Transform raw data into compelling, actionable business recommendations. Answer the questions executives ask – What? So What? and Now What?. It discusses today's 24 most valuable techniques: how to choose them, how to use them. It is for everyone who performs analysis: managers, consultants, functional specialists, and strategists. It is a completely new book by the authors of the popular Strategic and Competitive Analysis.
Business success begins with deep clarity about your competition and your business environment. But, even as data gathering has improved dramatically, few business professionals know the state-of-the-art techniques for analyzing their data. Now, there's a comprehensive, immensely practical guide to today's best tools and techniques for answering tough questions and making actionable recommendations.
Cyborg – how to optimally integrate human and machine investment decision-making
Simon Russell (M Applied Finance 2005)
What can asset managers learn from Deep Blue's triumph at chess, or from Watson's victory at Jeopardy, or AlphaGo's win at Go, or from machine learning's success at language translation, or from the analysis of Google search terms to predict the spread of the flu? What do these examples from the rapidly evolving world of artificial intelligence teach us that is relevant for an analyst forecasting corporate earnings, or for an asset manager's strategy team deciding which new product to launch, or for their HR manager thinking about what skills to recruit for, or for a client engagement team seeking to influence prospective clients?
In a world of powerful algorithms and intelligent robots, of passive and factor-based strategies, what is the future role for humans in the investment management industry?
This book leverages unique insights into the strengths and weaknesses of professional investment decision-making that have been gained from the author's role as a specialist behavioural finance consultant and trainer. By combining concepts from behavioural finance and artificial intelligence this book identifies ways investment professionals can create "cyborgs": decision-making processes that integrate individual, team and machine thinking. When designed appropriately, cyborgs can perform better than humans or machines alone. With cyborg decision-making, improved risk-adjusted returns, greater client engagement, and more sustainable value propositions are possible.
Gentle
Cate Dunn (Creative Writing Distance Education)
It is Easter at The Retreat in a fertile valley on the east coast of Australia. Old Jack waits patiently for his invited guests. They have no idea of his true intent and Jack has no idea of the power of reunion and redemption that awaits them all. The secret to be revealed is palpable. Told from the perspectives of each of the main characters, this powerful story of finding healing in the natural world and in our own essential nature, will carry you along with the river that Jack fights to protect.
The research, views and opinions of the publications included in this article are those of their respective authors. Macquarie University does not endorse or share the views included in these publications.