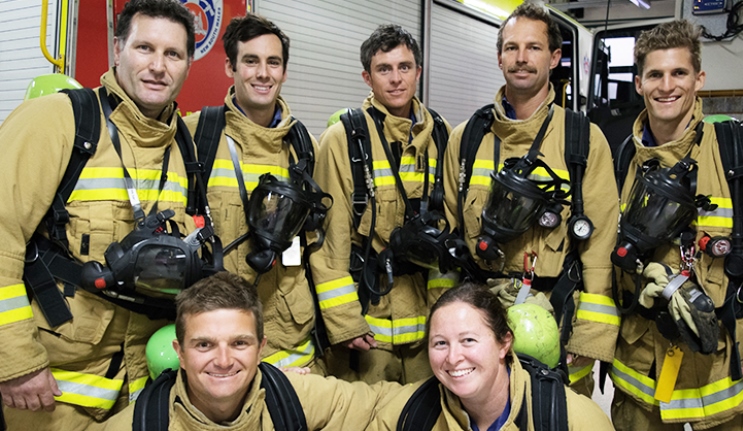 All hands to the pump for MND fundraising
FEATURES
As understanding about the devastating impact of MND spreads in the community many people are finding new ways of raising funds to support research at Macquarie University Hospital's Motor Neurone Disease Research Centre and Clinic.
Partying for a cure
In late May 250 guests attended the MotorOn Ball, raising more than $237,000 during the evening including matching gifts from the Macquarie Group Foundation. In mid June, Macquarie University held a gala fundraiser, which included a charity auction, prizes, raffles, a comedian and a performance by Australian Idol and X Factor contestant Reigan Derry.
These two fundraisers, along with other activities held throughout May and June, raised almost $400,000, which will directly support Macquarie University's MND clinic and research centre.
Kitesurfing the Reef
A group of dedicated kitesurfers got together in August to Kite The Reef. Eager to break the kitesurfing world record by kitesurfing more than 1000km along the Great Barrier Reef over ten days, they have also been raising funds to cure MND. So far they have raised more than $116,000.
Going above and beyond
Fire and Rescue NSW and Macquarie have joined forces to raise much needed funding and awareness for Motor Neurone Disease (MND) – two Australians die from MND and a further two are diagnosed with it every day.
At 8am on Sunday 4 October, teams of firefighters will race to climb all 1504 stairs (98 floors!) of the Sydney Tower Eye, each carrying an additional 20kg of gear. All money raised will support the Motor Neurone Disease Research Centre at Macquarie, with more than $90,000 raised to date.
This fundraising event is the result of perseverance by NSW firefighter Matt Pridham. MND is a cause close to Matt's heart, following his best friend Adam Regal's diagnosis 18 months ago. Adam Regal is a patient of Macquarie University's Clinic, headed by Professor Dominic Rowe.
Learn more on our Facebook page or support the firefighters' efforts on our fundraising page.