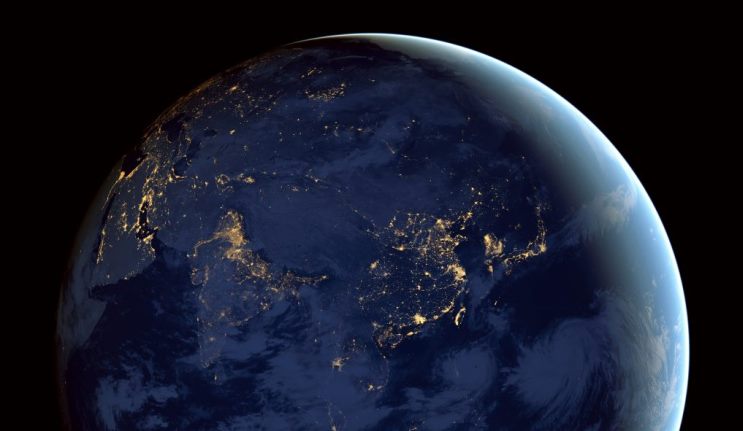 $8 million awarded in ARC Funding towards research into hearing, language and neuroscience
RESEARCH NEWS
No fewer than 22 Macquarie research projects have received funding in the latest ARC Major Grants round, amounting to $8, 447, 451 in total. The Minister for Education and Training, Senator the Hon. Simon Birmingham, made the announcement this morning for funding commencing in 2018.
Separated by category, Macquarie was successful in receiving funding for Discovery Projects (DP; $5, 709, 901), Discovery Early Career Research Award (DECRA, $2, 092, 061), and Linkage Infrastructure, Equipment and Facilities (LIEF; $645, 489).
The grants will go towards research projects covering a variety of disciplines. Some of the successful projects include nanosensors in artificial cochlea for natural hearing, solution-processed electronics, statistical learning in the adapting auditory brain, understanding antibiotic synergy on a molecular level, and trust, politics, and fear in muslims and non-muslims amongst 'Generation 9/11'.
Deputy Vice-Chancellor (Research), Professor Sakkie Pretorius, said the ARC grants were a credit to the University and its researchers, and reflective of our expertise across a range of discipline areas.
"I am pleased to see a cross-section of Macquarie's research interests have been successful in securing funding, including those in the areas relating to hearing, language and learning development," said Prof Pretorius.
"This is a reflection of the University's growing expertise in these areas, particularly in recent years, which has seen the introduction of the Australian Hearing Hub on campus, along with its partnering researchers, labs and clinics."
Minister Birmingham said "The Turnbull Government continues to invest in a wide variety of fundamental and applied research projects that are focused on making a difference to Australia and real social and economic benefits.
"This round of grants will increase Australia's research capacity by expanding our research infrastructure and facilities and support Australia's most outstanding researchers, including our early-career and Indigenous researchers, so they can continue to undertake ground-breaking research into the future."
A list of the successful projects is below:
Title
First Investigator
Intelligently linking nanoscience to neuroscience with glycan biology
Dr Lindsay Parker
Ear-on-a-Chip: Nanosensors in Artificial Cochlea for Natural Hearing
Dr Mohsen Asadnia
Stronger Together: Understanding Antibiotic Synergy on a Molecular Level
Dr Amy Cain
Trust, Politics, Fear: 'Generation 9/11' Muslim & Non-Muslim youth compared
Dr Randa Abdel-Fattah
Midwives, social recovery and the politics of health in Aceh, Indonesia
Dr Catherine Smith
Sparse link discovery for mobile millimeter-wave communications
Dr Chunshan Liu
Cognitive Ecologies: a philosophical study of collaborative embodied skills
Prof John Sutton
Predicting Misdiagnoses in the Transition from Competence to Expertise
Prof Mark Wiggins
What is distinctive about Australian Aboriginal conversational style?
Dr Joe Blythe
Liquids to semiconductors: the formation of solution-processed electronics
Dr Nikos Kopidakis
Sex chromosomes and speciation: chromosome inversion and the large Z-effect
Prof Simon Griffith
Why are complex habitats more diverse?
Dr Joshua Madin
Language for learning: Developing learning-oriented talk in long-day-care
A/Prof Sheila Degotardi
How did those trees get there? Rediscovering Aboriginal dispersal pathways
Dr Emilie-Jane Ens
Reputation-based Trust Management in Crowdsourcing Environments
A/Prof Yan Wang
Belief and belief change in a post-truth world.
Prof Neil Levy
Listen and Learn – Statistical Learning and the Adapting Auditory Brain
Prof David McAlpine
Reverse Chemical Proteomics: Harnessing Yeast Display for Drug Discovery
Dr Andrew Piggott
Communicating with people who have limited English proficiency
Prof Ingrid Piller
Information-theoretic capacity of outdoor mm-wave wireless communications
Prof Stephen Hanly
A Large-Scale Distributed Experimental Facility for the Internet of Things
Prof Michael Sheng
Femtosecond laser micropyrolysis gas chromatograph-mass spectrometer