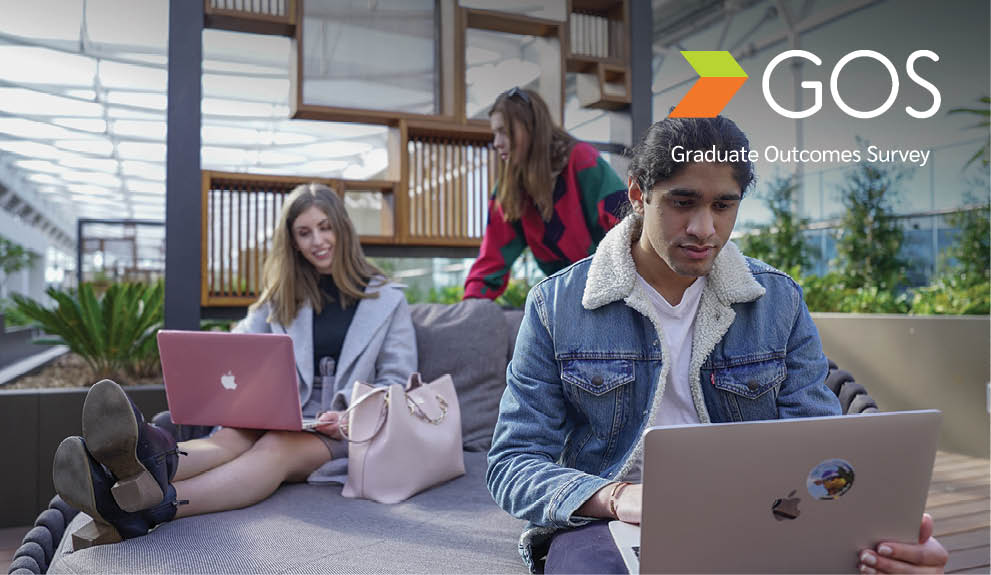 DVCA607510_743x431px (1)
FEATURES
Arts & culture
,
Economics/finance/investment
,
Education & teaching
,
Getting Involved
,
Global
,
Health/Medicine/Wellbeing
,
Humanities & Social Sciences
,
Law/Security/Intelligence
,
Management/Leadership/Entrepreneurship
,
Media/Communications/Marketing
,
Science/Technology/Environment
,
Sport & recreation
,
Supporting
/ November 1, 2023
Did you graduate in October 2023? Keep an eye on your email inbox for your unique invitation to participate in the Australia-wide Graduate Outcome Survey (GOS).
The GOS is a national survey being conducted for the Australian Government Department of Education, Skills, and Employment. Your feedback is important and will contribute directly to the experience of current and future students at Macquarie University. Results from the survey are used to gain insight and make improvements to teaching and learning, and services for students. Please see the highlights from the 2023 GOS and initiatives undertaken by the University.
All responses are confidential and aggregated for reporting purposes. Summary results from this national survey are published on the Compare Ed Website.
As an incentive for your participation, you will have the chance to enter the weekly prize draw to win a $1,000, or $500 or $250 pre-paid VISA gift card. Prize draws take place at the end of each week over the four-week survey period. Additional prize information, including terms and conditions, can be found on the GOS website.
* Go to http://www.srcentre.com.au/qilt/gostcsb for prize draw term and conditions
Results from previous Graduate Outcome Survey
https://students.mq.edu.au/__data/assets/pdf_file/0010/1278973/Graduate-Outcomes-Survey-Nov2023.pdf