ARBORETUM
Events
2015 Upcoming Events
What this space for more details.
National Tree Day - Friday 24th July
5th Anniversary of the Arboretum - August
Biodiversity Month - September
Wattle Day - Monday 1st September
Open Day - Saturday 12th September

Sydney Turpentine Ironbark Forest, Photo: Samantha Newton

2010 Photographic Competition Results
In 2010 a Photographic Competition was held to commemorate the launch of the Arboretum.
Competition was stiff, with 60 entries being submitted for judging. The judges looked for images that inspired them to visit the Arboretum, and images that represented different depths of the Arboretum, from landscape to macro.
And the winners are:
| | | |
| --- | --- | --- |
| First Prize | Second Prize | Third Prize |
| Margaret Morgan - Angophora | Michael Gillings - Untitled | Helena Bolle - Bottlebrush |
| | | |
Highly Commended
Kasia Zieminska
Plants Are Watching Us

Arun Dass
Canopy
Matthew Bulbert
Still Reflecting
Helena Bolle
Young Eucalypt
Finalists
Christina Birnbaum
Contrast

Emily Smyth-King
Ducklings
Anke Snoek
Flying, Laughing, Spring
Hector Viveros
The Guardian of the Forest 2
Christina Birnbaum
Lichen
Doug Kelley
New Shopping Unit Available for Lease
Andrea Nicastro
Rainbow
Doug Kelley
Running Around
Arun Dass
Shade
Michael Gillings
Untitled
Andrea Nicastro
Untitled
Thanks again to our prize sponsors
Department of Biological Sciences
Macquarie Sustainability
Eden Gardens, Lane Cove Road, North Ryde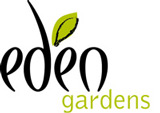 Key Dates in the Arboretum calendar
Keep a look out on our website for activities to celebrate the following:
World Environment Day (5 June)
Arbor Week (last week of July)
Wattle Day (1 September)
Biodiversity Month (September)
National Threatened Species Day (7 September)