Macquarie celebrates its brightest sparks
The 2019 Academic Staff Awards Gala Dinner on 21 November (main picture) bought together the University's leading educators, researchers and alumni with some of our most valued partners and collaborators.
Co-hosted by Associate Professor Dominique Parrish, Pro Vice-Chancellor (Learning and Teaching), and Distinguished Professor Lesley Hughes, Pro Vice-Chancellor (Research Integrity & Development), the event saw this year's Academic Staff Award winners connecting with our 2019 Alumni Award winners, and distinguished guests including former Deputy Vice-Chancellor (Research) Professor Jim Piper.
Fighting MND… 1504 steps at a time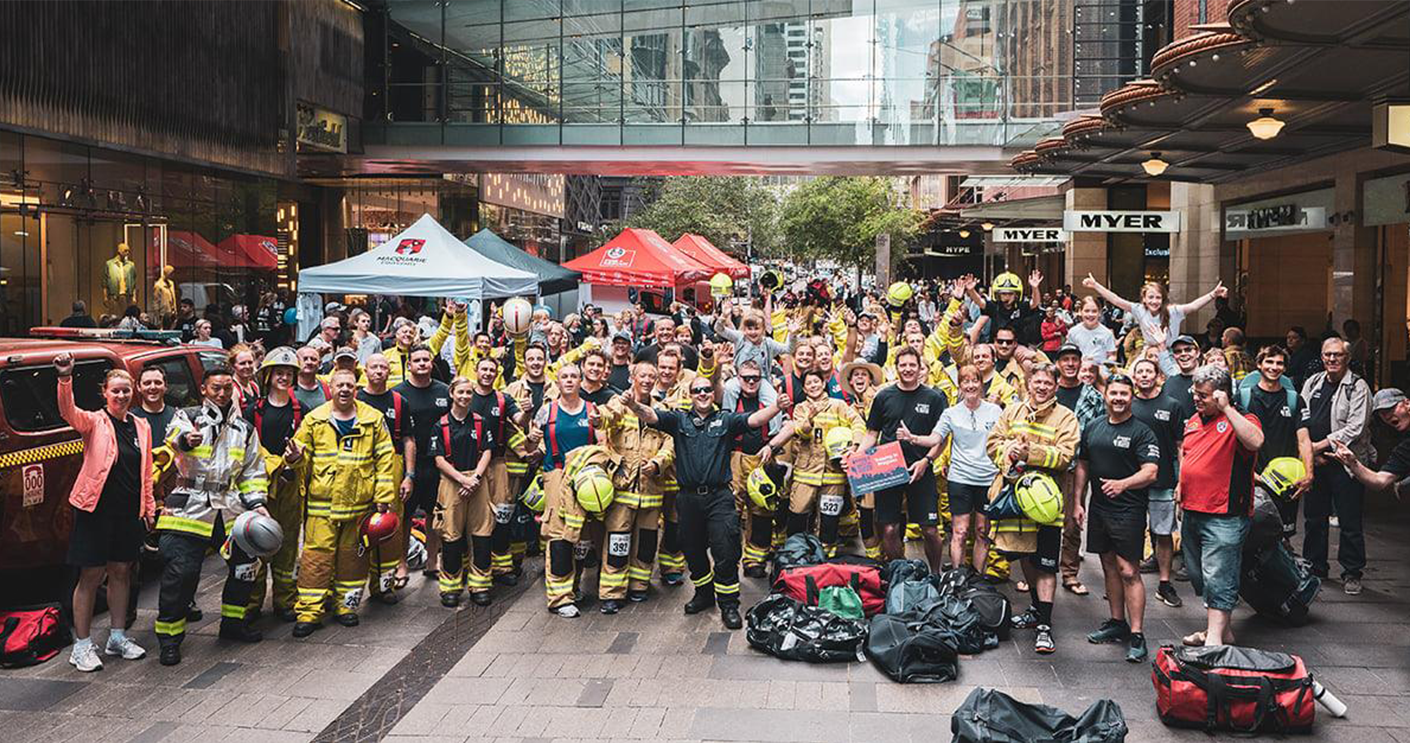 Hundreds of firies took on the gruelling 98-storey climb to the top of Sydney Tower Eye on 9 November, raising almost $750,000 to fight Motor Neurone Disease (MND).
"It was an incredible day, says Marco Morsch, Senior Research Fellow in the University's Centre for MND Research. "This fundraising campaign will support the next phase of a clinical trial at Macquarie to stop Motor Neurone Disease taking lives."
To make a donation to the campaign, go to firiesclimbformnd.org.au
Omnilab gets on board for student scholarships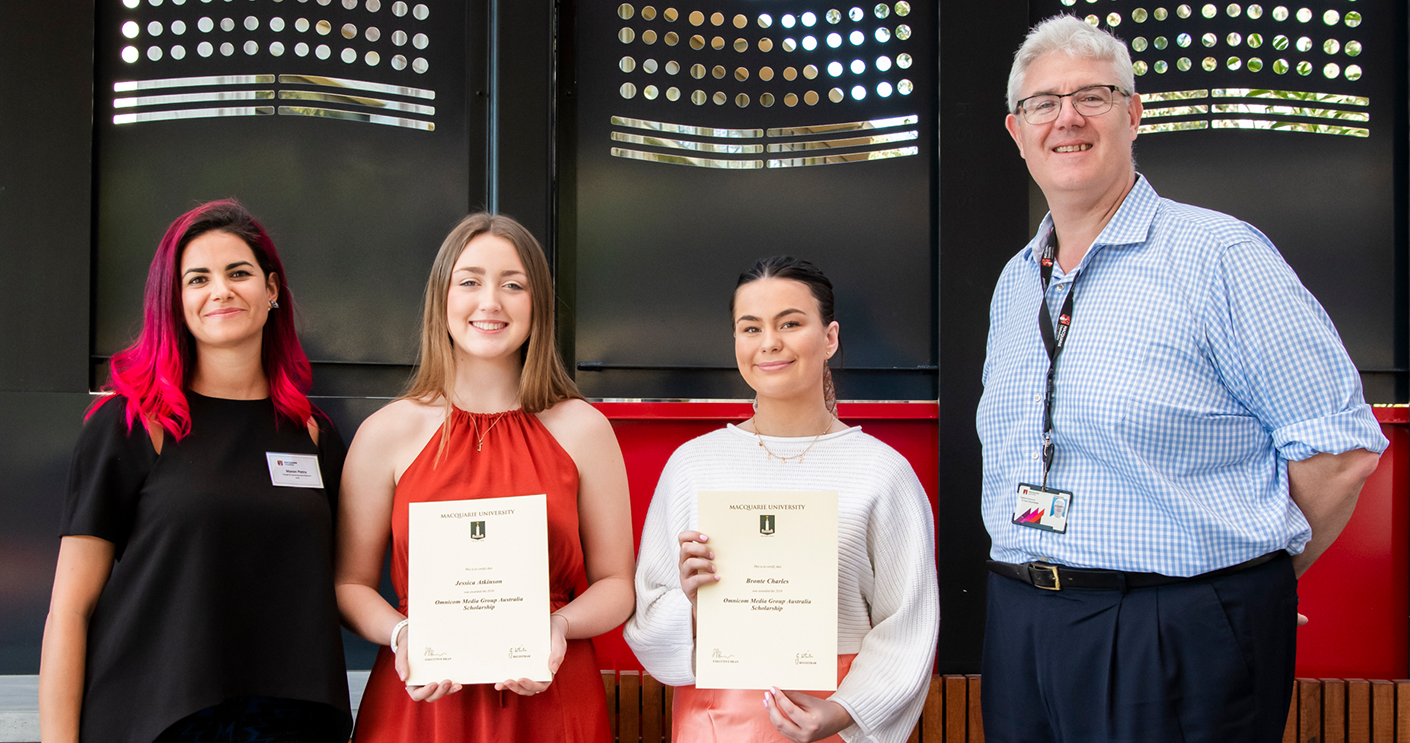 Omnilab – Australia's largest media agency group – has partnered with Macquarie Business School to provide a scholarship for two students to complete the School's Bachelor of Marketing and Media degree, with one of the scholarships designated to support Indigenous students.
The inaugural recipients, Bronte Charles and Jessica Atkinson, accepted their scholarships at a special ceremony hosted by Executive Dean Professor Stephen Brammer. Bronte, the Indigenous student recipient, is the first in her family to attend university.
"It takes real vision as an organisation to create opportunities for students and to invest in the next generation, particularly to recognise and commit to providing opportunities for Indigenous Australians, advancing their educational opportunities," says Professor Brammer.
Library welcomes Macquarie descendant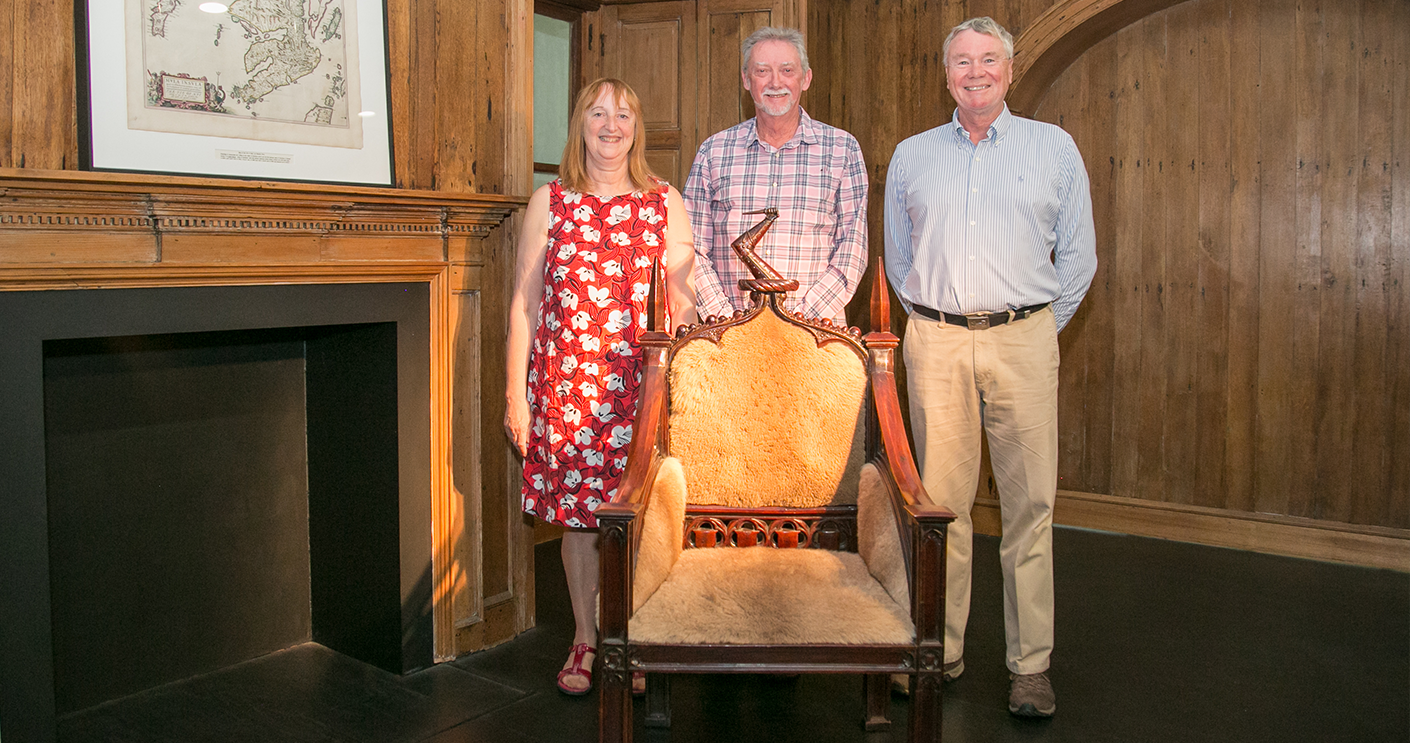 Robin Walsh (centre) with Connie Newcomb and husband Ian in the Lachlan and Elizabeth Macquarie Room.
Macquarie's former Senior Research Librarian Robin Walsh recently returned to the University to welcome Connie and Ian Newcombe to the campus from Cambridge, UK.
Connie Newcombe is a descendant of former New South Wales Governor Lachlan Macquarie, the University's namesake. In the 1960s Connie's mother, Phyllis Taylor (nee Macquarie), donated a mahogany and kangaroo skin chair, commissioned by Governor Macquarie, that is now on display in the Library's Lachlan and Elizabeth Macquarie Room.  A matching chair is housed at the Powerhouse Museum.
As former curator of the room, Robin brought its unusual history to life – from its original construction as the parlour room in the Macquarie's home in Scotland, to the removal and restoration of its wood panelling, the shipment of the panelling to Australia, the reconstruction and installation in the basement of the MUSE building at 18 Wally's Walk, and its 2011 move to the new Library building.
Financial institutions a hot topic for Lighthouse Lecture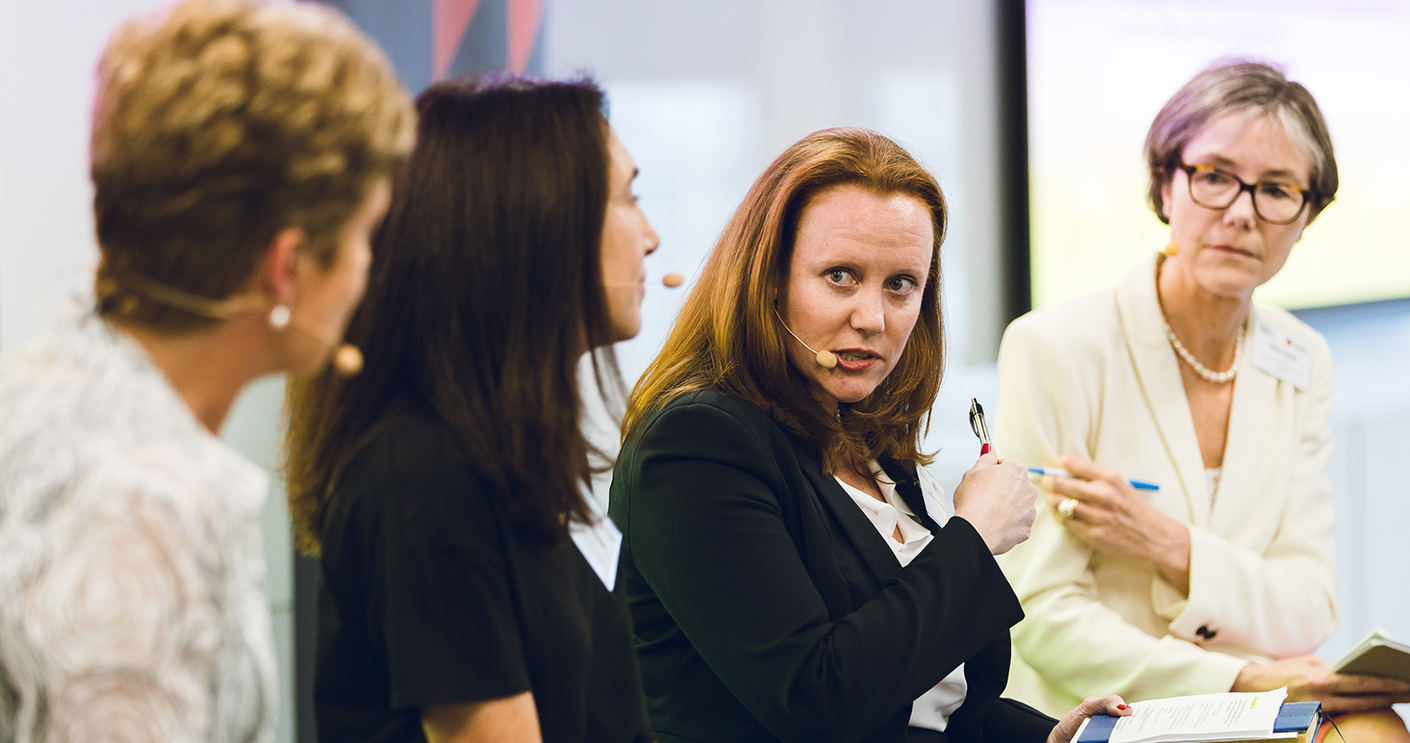 With the Royal Commission into the financial services industry having uncovered a swathe of unethical practices, there was keen interest in the University's recent Lighthouse Lecture Culture in Financial Institutions – What Kind Works?
Macquarie Business School's Professor Elizabeth Sheedy presented some fascinating new research findings before joining The Ethics Alliance's Cris Parker, Ernst & Young partner Jodie McKeon and AFR Boss Magazine editor Sally Patten in a discussion of the cultural deficiencies identified by the recent Royal Commission.
Men show their strength at the Sport and Aquatic Centre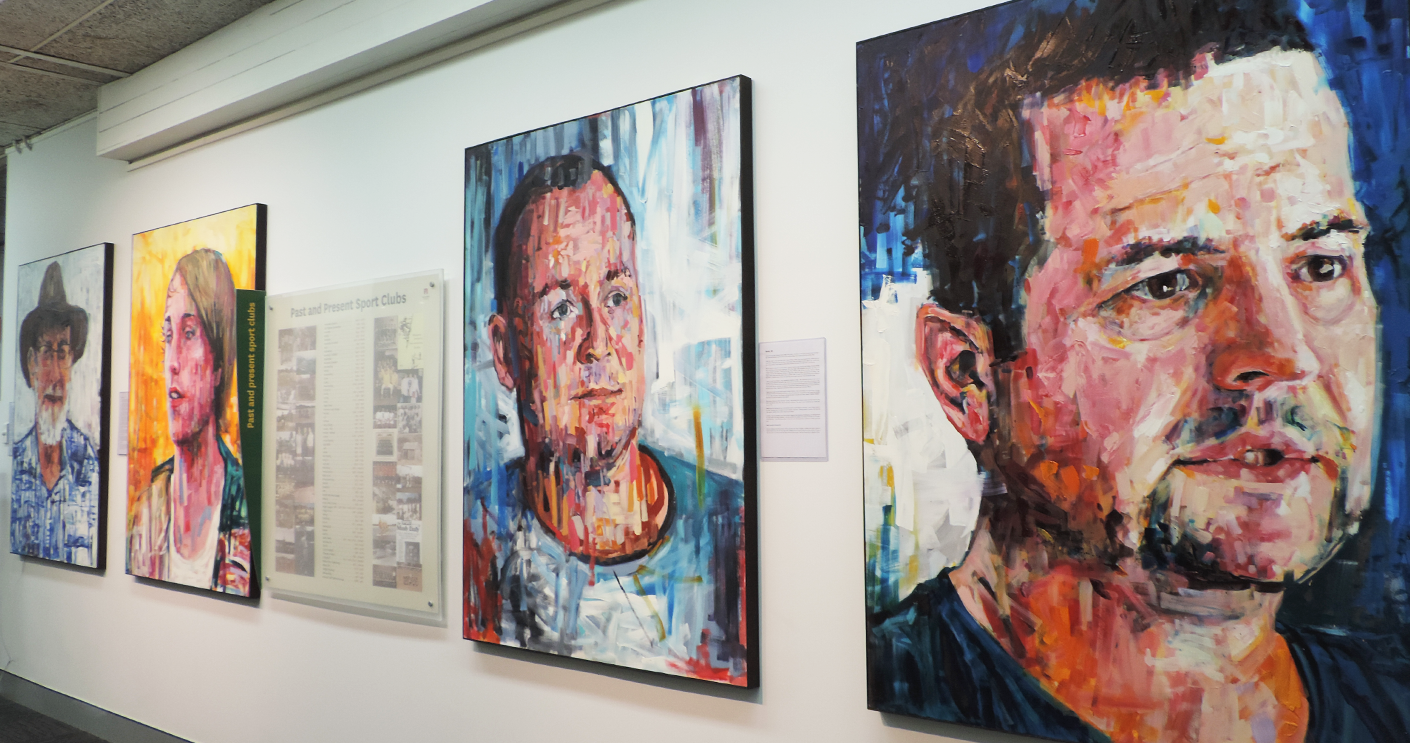 If you missed the Portraits of Recovery art exhibition during Wellbeing Month, head over to the Sport and Aquatic Centre, where it will be on display until 13 December.
An Ignite-funded collaboration between artist Jo Lander and Macquarie's Centre for Emotional Health, the exhibition features portraits of men who have experienced depression, anxiety or attempted suicide, emphasising that recovery from mental health problems is possible.
Big pharma talks better pharma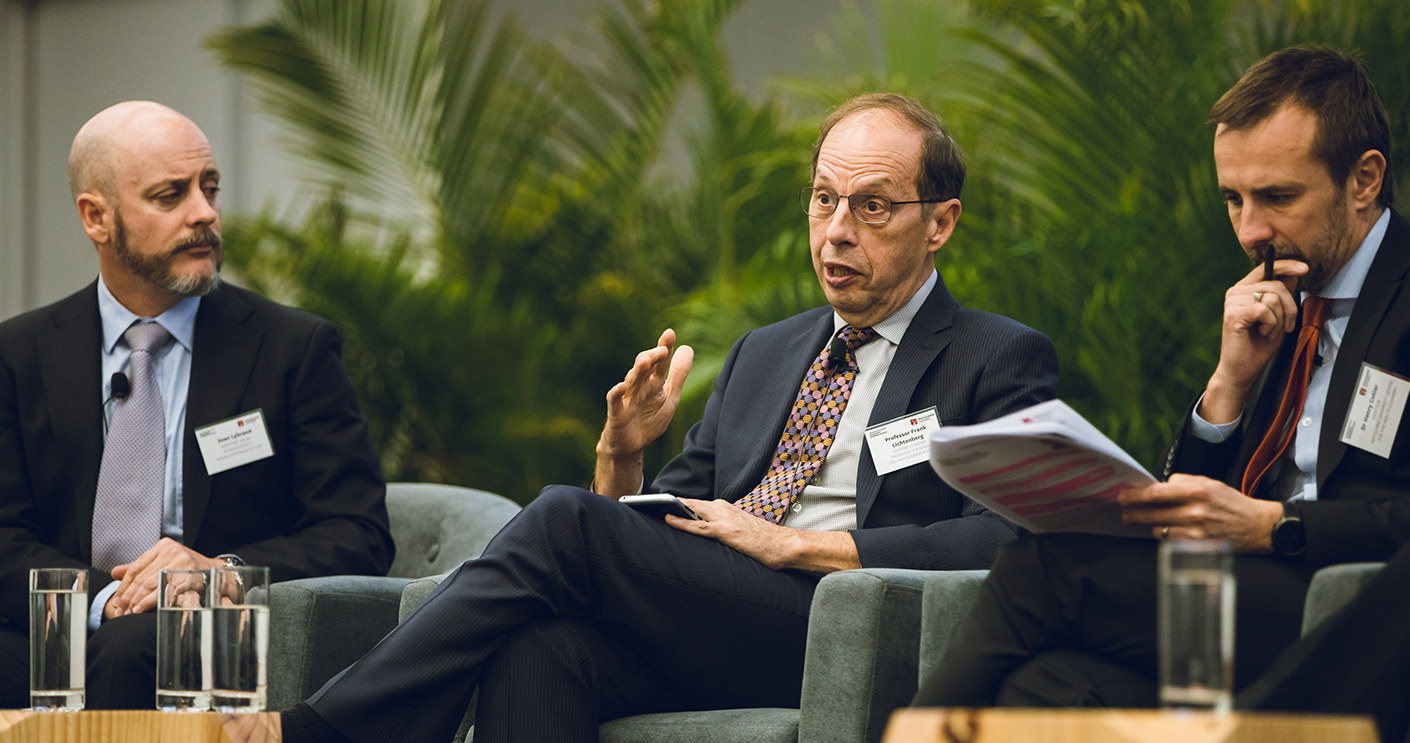 The Macquarie Business School, along with Macquarie University Centre for the Health Economy (MUCHE), brought together pharmaceutical industry professionals and other corporate partners to discuss the impact of pharmaceutical innovation in Australia at a Lighthouse Lecture event on 17 October.
Columbia University's Professor Frank Lichtenberg presented his recent findings on the impact of pharmaceutical innovation on premature mortality, hospital separations and cancer patient outcomes, which was followed by an expert panel discussion featuring MUCHE's Dr Henry Cutler and representatives from AMGEN Australia, MSD and the Australian Healthcare and Hospitals Association.
JA's long walk to MUH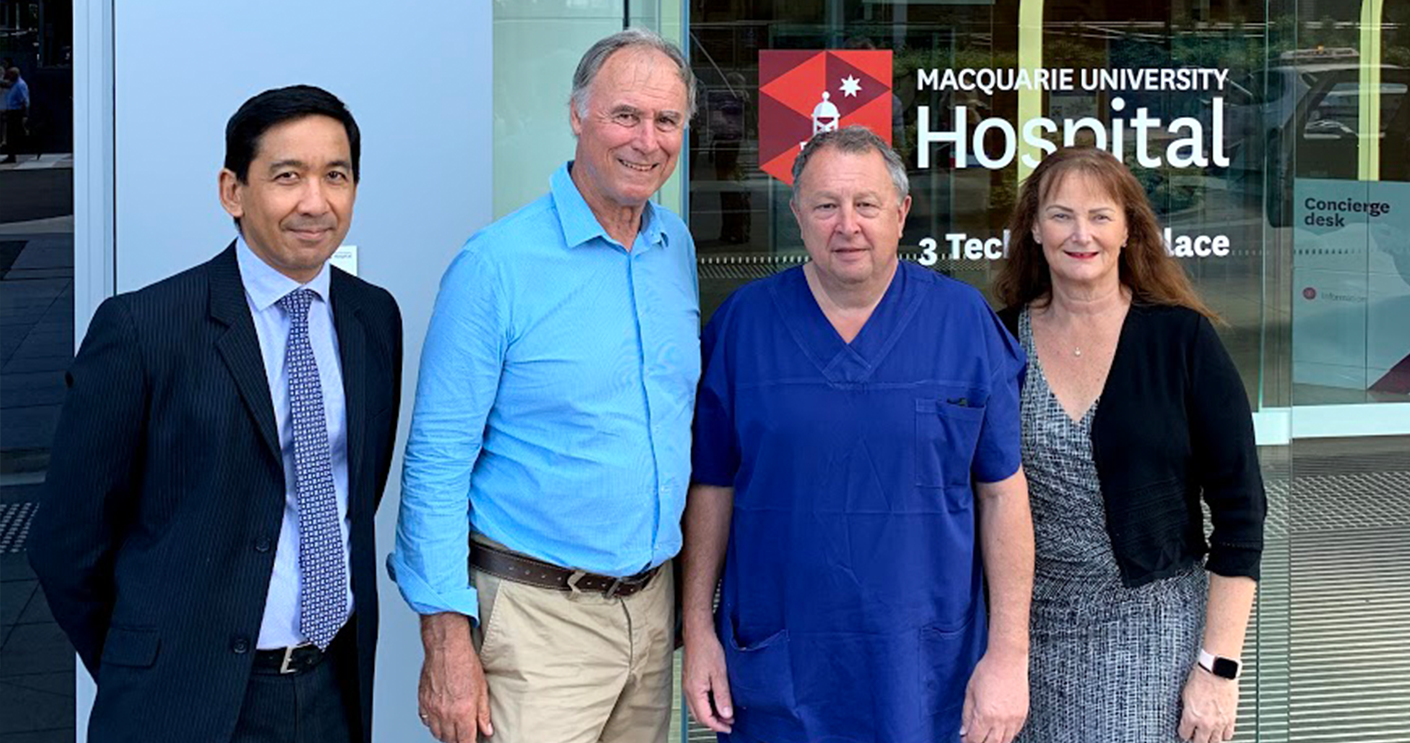 Federal Member for Bennelong (and former Australian tennis great) John Alexander OAM MP, made a welcome pit stop at Macquarie University Hospital earlier this month. The MP was completing his annual 100 kilometre charity walk through the electorate, raising money for Rare Voices Australia – an organisation supporting the 2 million+ Australians living with a rare disease.
Mr Alexander met with Hospital staff and patients, receiving an update on the University's advancements in medical research and education.