A qualitative evaluation of Australia's national inpatient medication chart GP e-version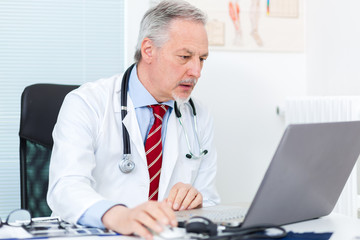 Project members - Macquarie University
Associate Professor Melissa Baysari
Associate Professor
Professor Johanna Westbrook
Professor and Director
Project members - external
Kate Oliver
Project contacts
Associate Professor Melissa Baysari
Associate Professor
T: +612 9850 2416
E: melissa.baysari@mq.edu.au
Project main description
In 2004, the Australian Commission on Safety and Quality in Health Care ("the Commission") introduced a National Inpatient Medication Chart (NIMC) to optimise safe prescribing and administration of medicines in hospitals. In 2009, the Commission approved use of a NIMC General Practitioner (GP) e-version, a printable version of the NIMC, pre-populated with medication information contained in GP software. In smaller Australian hospitals, where GPs have admitting rights, this NIMC GP e-version is currently being used.The objective of this research was to review and evaluate use of the NIMC GP e-version.
Aims
We aimed to: 1) Understand how the NIMC GP e-version is used; 2) Identify possible benefits and risks associated with use of the NIMC GP e-version; and 3) Identify factors that may be contributing to increased risk while using the NIMC GP e-version.
Design and method
Doctors, nurses and pharmacists working in regional hospitals and clinics were observed as they used the NIMC GP e-Version and interviewed about the chart. Telephone interviews with additional staff (doctors, nurses, pharmacists and GP vendors) were also undertaken.
Project details
This project is funded by The Australian Commission on Safety and Quality in Health Care
Related stream of research
Project status
Current
Centres related to this project