TV, radio, print and online – our researchers share their expertise and profile their recent work across a range of media outlets. Here are some examples from the last month. Sign up to our daily media report to get regular updates directly to your inbox.
Dr Jana Jones, Ancient History
As part of an international team, Jana discovered that the practice of mummifying dead bodies might have started 1500 years earlier than first thought. The revelation sparked a media frenzy. In fact, the ABC took such an interest that it was arranged for Jana to base herself at their Ultimo studios, so programs from around the country could interview her consecutively. Jana also boosted her profile in this discovery by writing media pieces for The Conversation and the Guardian.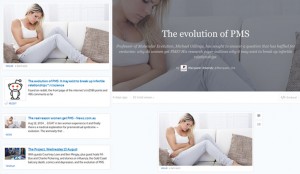 Professor Michael Gillings, Biological Sciences
Michael's research paper Were there evolutionary advantages to premenstrual syndrome? was the trigger for vigorous debate online in news, social media and a spot on Channel 10′s panel show The Project (see 31 min) via satellite. The research was posted on social aggregation site reddit, which generated 2, 383 'upvotes', 501 comments, and contributed to 60 000+ page views of the Macquarie Newsroom media release overnight.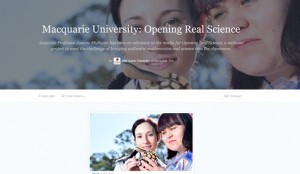 Associate Professor Joanne Mulligan, School of Education
Joanne has been advocating in the media for the Opening Real Science program; a national initiative designed to boost science and maths in classrooms. Over recent months she has been available to talk to a range of media outlets wishing to speak about science in teaching and in the classroom.