From little things, big things grow
Aboriginal artist Lara Went (main picture) brought her gifted Burrumering guardian spirit to life last month, creating three huge murals at the Sport and Aquatic Centre. She also visited children at Banksia, Gumnut and Waratah Cottages, guiding them through some art-making activities.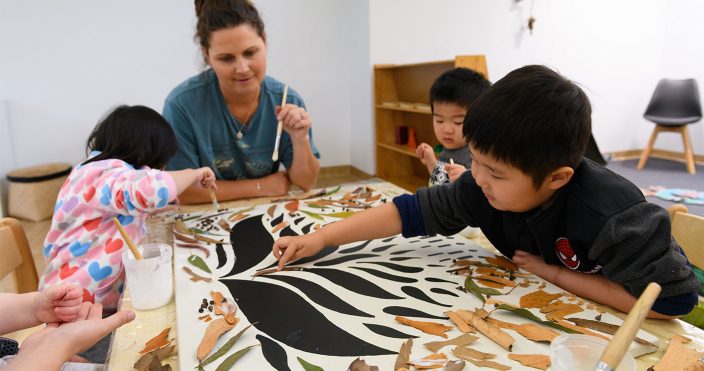 Two Indigenous Macquarie students, Dylan Barnes and Elijah Ingram – both respected artists themselves – collaborated with Lara to create a large Burrumering guardian spirit in the Sport and Aquatic Centre courtyard.
---
Inclusive science, for the win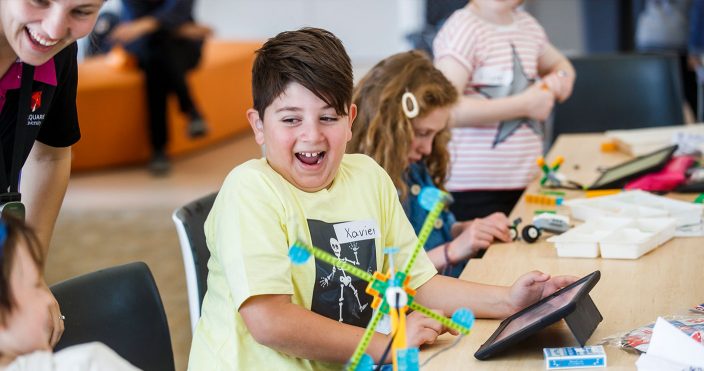 During the October school  holidays the Australian Hearing Hub hosted another successful Deaf and Hard-of-Hearing Junior Science Camp, in collaboration with the Junior Science Academy.
An example of a 'gold standard' for education accessibility, the camp provides a free, fun science experience for children with hearing challenges, encouraging their further engagement with STEM and aspiration towards tertiary education.  Families travel from all over New South Wales to attend, giving the children an invaluable chance to connect with peers.
The camps also give Master of Clinical Audiology students an opportunity to engage with the children and put their knowledge into practice.
---
Best water views in town almost ready to hit the market
Macquarie's new on-campus accommodation in the Central Courtyard Precinct is almost complete, ready to house students at the start of 2021.
"While most staff had to take a break from campus earlier this year, we were hard at work building a new home for students at the heart of the University," says Director of Property Mark Broomfield. "We're excited to see the project edge closer to the final completion milestone and are looking forward to the final fit out and opening early next year."
---
No international travel? No problem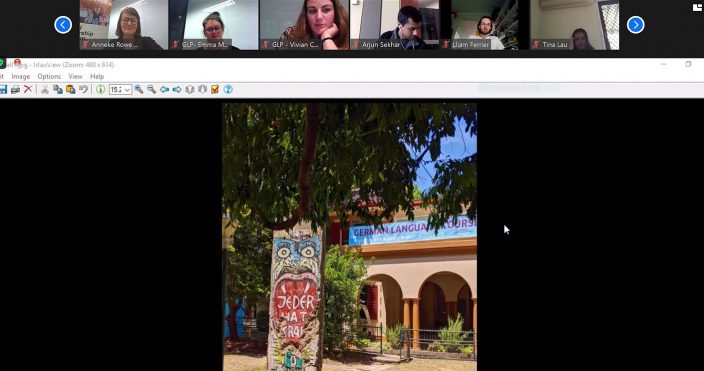 International travel may be off the cards, but it didn't stop 70 students from German Studies, Languages and Cultures and the Global Leadership Program getting an exclusive tour of a section of the Berlin Wall last month.
Ms Sonja Griegoschewski, Director of the Goethe-Institut, gave the students a virtual tour of a slab from the original wall that is on display at the organisation's Woollahra headquarters, and shared her personal insights of life in Berlin before and after the fall of the wall.  Deputy Consul General Mr Klaus Steitz also gave the students a valuable 'insiders' look' at the functions and priorities of the Council of the European Union, which is currently presided over by Germany.
The event was moderated by Associate Professor Ulrike Garde and organised in collaboration with the Global Leadership Program and the Bachelor of International Studies.