Ancient History
Join us in creating an exciting future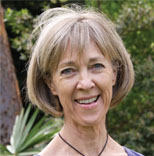 "My two Ancient History scholarships were amazing. They advanced my career as an archaeologist and gave me wonderful opportunities to develop and publish my research."
Dr Jaye McKenzie-Clark
Recipient of the Macquarie Gale Roman Scholarship and the Macquarie University Ancient History Rundle Fellowship
With your help we can
From a single staff member in 1969, Ancient History at Macquarie has been transformed into one of Australia's pre-eminent teaching and research departments.
Our unique broad-ranging program offers unparalleled opportunities to explore connections between cultures and, from those connections, gain valuable new insights.
As one of Macquarie's Centres of Research Excellence, Ancient History is a vital and dynamic department, committed to seeking new perspectives and opening up new areas of study and research.
In 40 years we've made a transformation that's worth celebrating. But we're not resting on our laurels.
By 2019 we want to be recognised as one of the world's top 10 Ancient History research departments.
We will strengthen and consolidate ancient studies, extend our expertise in new fields, and increase archaeological opportunities.
Above all, we want to support young scholars and help them reach their full potential.
Our goal is ambitious, but realistic. But to achieve it, we need your help.
Your support will help us preserve the ancient cultures that shaped our modern societies — our religions, politics and identities. These cultures are worth keeping and we lose their histories at our peril.
A brilliant past…
From a single staff member in 1969, Ancient History at Macquarie has been transformed into one of Australia's
[read more]
…an ambitious future
By 2019 we want to be recognised as one of the world's top 10 Ancient History research departments. We will strengthen and consolidate ancient studies...
[read more]
Your support will help us preserve the ancient cultures that shaped our modern societies — our religions, politics and identities. These cultures are worth keeping and we lose their histories at our peril