DUQuA
Deepening our Understanding of Quality in Australia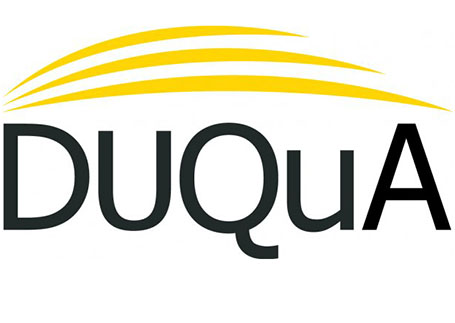 Project members - Macquarie University
Professor Jeffrey Braithwaite - Professor and Director
Dr Robyn Clay-Williams - Senior Research Fellow
Miss Pei Ting - Biostatistician
Ms Teresa Winata - Research Assistant
Ms Chrissy Clay - Research Assistant
Project Contact: duqua@mq.edu.au
Project main description
After decades of improvements to the health system, patients still receive care that is highly variable, frequently inappropriate, and too often, unsafe. Our understanding of the impact of specific hospital quality processes and systems on patient outcomes is insufficient, and therefore our ability to affect large-scale change is limited.
To tackle this problem, the Australian Institute of Health Innovation (AIHI) has secured funding as part of an NHMRC Program Grant to undertake the Deepening our Understanding of Quality in Australia (DUQuA) project. The work is based on a recent study that was undertaken to deepen the understanding of healthcare quality in Europe, known as the DUQuE project. DUQuE examined the relationships between quality management systems (QMS), clinical processes, and patient outcomes in 188 hospitals across seven countries (Czech Republic, France, Germany, Poland, Portugal, Spain, and Turkey). Now the DUQuA study will enable us to benchmark key features of quality which affect patient outcomes in Australian hospitals (n = 70) against this large sample of European hospitals.
Aims
We aim to answer two primary research questions, depicted in Figure 1.
What department level factors are associated with processes and outcomes for stroke, acute myocardial infarction (AMI), and hip fracture patients?
What hospital level factors (including Emergency Department factors) are associated with processes and outcomes for stroke, AMI, and hip fracture patients? How much does each factor contribute to the total variation in outcomes?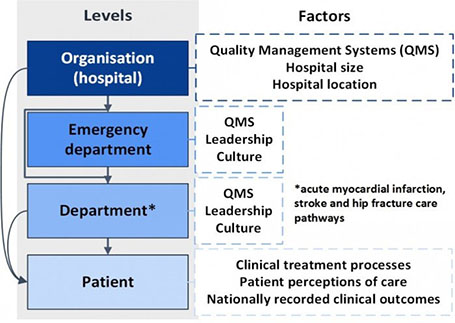 Figure 1. Relationships to be investigated in DUQuA
Design and method
The DUQuA project is a national, multilevel, cross-sectional study with data collection at organisation (hospital), department, professional and patient levels.
Participants will consist of:
Hospital quality management professionals
Clinicians working in ED, stroke, AMI, and hip fracture care pathways
Patients treated for stroke, AMI and hip fracture
Organisation and department-level quality management system, clinician leadership and culture, patient perceptions of safety, clinical treatment processes, and patient outcomes will be assessed using validated evidence–based or consensus–based measurement tools.
Data analysis will consist of simple correlations, linear and logistic regression and multilevel modelling. Multilevel modelling methods will enable identification of the amount of variation in outcomes attributed to the hospital and department levels, and the factors contributing to this variation.
Ethics
Ethical approval has been granted in NSW, VIC, QLD, ACT, TAS, SA and NT.
Data Collection and Dissemination
Data collection was completed in September 2017. Results will be disseminated to individual hospitals in de-identified national and international benchmarking reports with data-driven recommendations. This ground-breaking national study has the potential to influence decision-making on the implementation of quality and safety systems and processes in Australian and international hospitals.
Publications of interest
CHRIS Working Paper #107 - Deepening our Understanding of Quality in Australia - Benchmarking Report
Undertaking large-scale research in Australia : encountering the complex web of ethics and governance in hospitals and health services. Clay-Williams, R.; Taylor, N.; Hogden, E.; Braithwaite, Jeffrey. International Journal for Quality in Health Care, Vol. 28, No. Suppl 1, ISQUA16-2861, 14.10.2016, p. 57-58.
Deepening our Understanding of Quality in Australia (DUQuA) : A study protocol for a nationwide, multilevel analysis of relationships between hospital quality management systems and patient factors. /Taylor, Natalie; Clay-Williams, Robyn; Hogden, Emily; Pye, Victoria; Li, Zhicheng; Groene, Oliver; Suñol, Rosa; Braithwaite, Jeffrey. BMJ Open, Vol. 5, No. 12, e010349, 2015, p. 1-12.
High performing hospitals : a qualitative systematic review of associated factors and practical strategies for improvement. Taylor, Natalie; Clay-Williams, Robyn; Hogden, Emily; Braithwaite, Jeffrey; Groene, Oliver. BMC Health Services Research, Vol. 15, 879, 12.12.2015, p. 1-22
Collaborative partners
This large-scale study involves collaboration with various organisations, including:
Deepening our Understanding of Quality in Europe consortium
National Stroke Foundation
Australian and New Zealand Hip Fracture Registry
The Australian Council on Healthcare Standards
Australian Commission on Safety and Quality in Health Care
The Royal Australasian College of Medical Administrators
Australasian College for Emergency Medicine
Project status
Current
Centres related to this project