Macquarie's big ideas go from research to marketplace
21 September 2016
Three teams from Macquarie University have been selected to take part in ON Prime, part of CSIRO's ON program designed to create connections between research, science and business.
More than 160 researchers from across Australia registered for ON Prime.
Macquarie's successful teams, Seeing small – Lucigem, Diamond Lasers and Field Acquired Information Management Systems (FAIMS) are evidence of the diverse nature of the research that occurs across the University.
"Macquarie's world-leading research continues to engage with industry's needs and commercialise solutions to tomorrow's problems," said Professor Sakkie Pretorius, Deputy Vice Chancellor (Research).
"The ON Prime Program is just one of the ways in which Macquarie's research has real-world impact."
CSIRO Chief Executive Dr Larry Marshall said he knew the big ideas were out there, but was overwhelmed by the quality of applications and appetite for entry across the research sector.
"We're thrilled to have created this program for Australia's research sector and can't wait to see the breakthroughs that come from this round of ON Prime," said Dr Marshall.
The teams will commence the eight-week program in one of five ON Prime 'hubs' across the country from 20 September, supported by funds provided through the National Innovation and Science Agenda.
CSIRO launched the ON accelerator in July 2015 as part of its Strategy 2020, designed to boost Australia's innovation performance by creating connections between disciplines, sectors, science and business.
Filed under: Uncategorized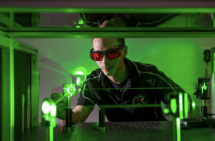 Media contact
02 9850 1055
View by category