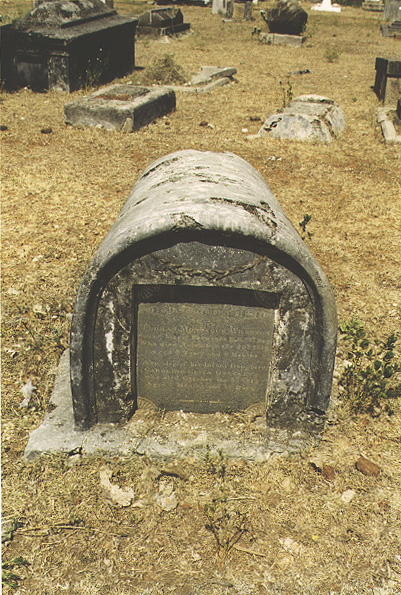 Childrens' Graves in the Esplanade Cemetery, Trincomalee
Tomb of Thomas Montague Wharton Reynolds (1816-1819) - died 20 November 1819, and Caroline Reynolds (1819) - died 3 October 1819 (aged 6 months).
Children of Lieut. Thomas Reynolds (c.1795-1864) and his wife Caroline.
Inscription:
"To the memory of THOMAS MONTAGUE WHARTON, son of Lieut. REYNOLDS, H.M. 73rd Regiment ... aged 2 years and 8 months; and also of his infant daughter CAROLINA ELIZA GODSALVE, ... aged 6 months and 15 days."
Photograph by Robin Walsh © 2002


Copyright © Macquarie University 2011