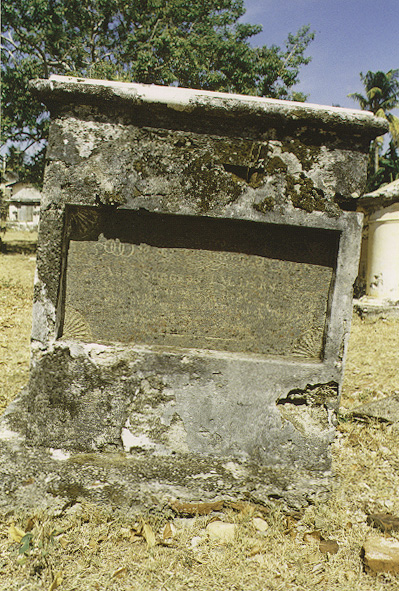 Esplanade Cemetery, Trincomalee
Tomb of Assistant-Surgeon John Martyn Dermott (c.1789-1819). John Dermott served with 73rd Regiment in NSW and Van Diemen's Land 1810-1814 and embarked for Ceylon on the Windham in April 1814. He travelled to Britain in February 1816 on board the Chapman, and returned to Ceylon in September 1817 on board the Thalia. He died at Trincomalee on 5 October 1819.
Inscription:
"Sacred to the memory of Assistant Surgeon J.M. DERMOTT of H.M. 73rd Regiment ... aged 30 years."
Photograph by Robin Walsh © 2002


Copyright © Macquarie University 2011