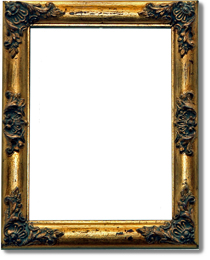 DANIELL, William
(1769-1837)
Landscape painter and engraver.
Eldest son of William Daniell (d. 1779), an innkeeper, and his wife, Sarah. He was the nephew of the landscape painter, Thomas Daniell (1749-1840).
William Daniell was one of the foremost landscape artists of the early C19th. He acquired his expertise in art, and specifically aquatint engraving, whilst apprenticed to his uncle, Thomas Daniell (1749-1840), a renowned artist in his own right and pioneer in the development of the aquatint process in Britain.
Orphaned at an early age, William was adopted by his uncle and at about fifteen accompanied him to India where from 1785-1794 he worked as his assistant. He kept an extensive diary of their travels in India (1786-93) that reveals his own sketching strategies and his assistance in the finishing of his uncle's sketches and oil paintings, as well as details of Indian flora and fauna. Although departing on the tour as master and apprentice, by their return the Daniells were ostensibly partners, William having spent the years abroad receiving tuition and honing his artistic skills.
On their return to London in 1794 the Daniells spent the next fifteen years working on the aquatints of Oriental Scenery (1795-1808), which is widely regarded as one of the quintessential artistic depictions of the subcontinent in the C18th. Oriental Scenery, was, in fact, a project involving six series of aquatints (of 24 prints each). The Daniells used sepia and bluish grey for printing, and stained the prints so as to replicate the effects of their original watercolours; colourists were only employed to add small touches to figures or foreground foliage. This project was followed by another collaboration with his uncle – Voyage to India by Way of China (1810).
From 1795 to 1838 William Daniell exhibited 168 pictures at the Royal Academy and sixty-four at the British Institution (1807-36)–including views of India, Scotland, and England. Unlike his uncle, William increasingly produced representations of Indian figures and small, waterside scenes, concentrating less on topography than on oriental fantasy. He joined the Royal Academy Schools in 1799, becoming an associate in 1807 and Royal Academician in 1822. In 1826 he won a prize at the British Institution for The Battle of Trafalgar.
In early 1813, William Daniell conceived plans for what would become his magnum opus: A Voyage Round Great Britain. This was designed to commence at Land's End, Cornwall, with the aim of detailing the entire British coastline: "not merely to give plans and outlines of its well-known towns, ports, and havens, but to illustrate the grandeur of its natural scenery, the manners and employment of people, and modes of life, in its wildest parts".
Daniell, realizing the scale of the task he had set himself, determined to take a companion on the tour with him. Consequently he approached Richard Ayton (1786-1823), an intelligent young playwright, freelance author and sailing enthusiast. He approached him with the offer and task of writing the accompanying text for the book.
Ayton was an ideal partner for the venture: exceptionally well-read, having studied the Classics before training as a solicitor in Manchester, he settled on the Sussex coast at the young age of 21 to pursue his freelance writing career. He indulged his passion for academic reading by passing the time sailing his small skiff. As Daniell's plan was to navigate the British coastline using open boats and sailing vessels, Ayton's passion for seamanship, coupled with his writing skills made him the perfect companion.
In 1814, William Daniell set out to record the people, places, towns and villages around Britain's coastline. He travelled from Land's End to John O'Groats via the west coast, then back to Land's End via the east. The tour took place in stages over twelve years, travelling only in the more favourable and settled summer months before returning to the city to finalise the finished versions of the landscapes. During each tour Daniell would take only pencil, paper and a small camera obscura: a mirrored, cloth-shielded box allowing him to trace the outline of a scene and proportion it correctly. During the winter months he would produce aquatints from these sketches. The process of aquatinting was not only laborious but also very expensive; hence the completed work was affordable only by the wealthy. The eight (8) volume set retailed at £60 when completed in 1825, but was also sold by volume at £7 12s 6d each. Each volume comprised many 'parts' detailing different sections of the coast. The work included 308 aquatint engravings with accompanying commentary detailing the sublime and picturesque coastline of Britain. However, the prohibitive price, and consequently exclusive target audience, soon led to complications in the production of the work. The first two volumes of the work, covering Cornwall, Wales and the West coast of England were not a financial success and the resulting disagreements between the artist and writer precipitated Ayton's departure, leaving Daniell to complete the tour on his own.
Volumes Three to Six, dealing with Scotland, are regarded as the most important sections of A Voyage Round Great Britain. Daniell proceeded northwards along the west coast of Scotland depicting beautiful landscapes and technological advancements en route. He sketched not only scenic castles and dramatic mountain landscapes but also lighthouses, piers and the first-ever illustration of a steam boat: "The stream of smoke from the tall cast-iron chimney generally takes a horizontal direction in consequence of the movement of the vessel, forming a pendant of extraordinary length and singular appearance".
Over the following years Daniell conducted further legs of his tour, finally arriving back in Cornwall on September 14th 1823 having made memorable engravings of Dumbarton, Iona, Staffa, Mull, Skye, Aberdeen, Sutherland and Edinburgh en route. His reputation had been so enhanced by this mammoth undertaking, he was elected full member of the Royal Academy in 1822.
As a depiction of the British coastline at the beginning of the C19th A Voyage Round Great Britain remains without peer. The original aquatint printing plates for the work have survived, and were acquired by the Tate Gallery, London, in the late 1970's. A limited number of impressions were reprinted for the Tate Gallery and their Patrons and Friends in 1978 and these quickly sold out. More recently, in 2006, the National Library of Scotland published an edition devoted specifically to the Scottish sections of Daniell's work. A selection of these images relating to
William Daniell was a prolific printmaker, producing a series of high-quality productions that included A Brief History of Ancient and Modern India (1802-5); Interesting Selections from Animated Nature (1807-12); A Familiar Treatise on Perspective (1810); View of London (1812); Illustrations of the Island of Staffa (1818); Sketches of South Africa (1820); Views of Windsor, Eton and Virginia Water (1827-30), and the Oriental Annual (1835). He also collaborated in works with his brother Samuel Daniell (1775-1811), a topographical artist, and his brother-in-law William Westall.
On 11 July 1801 he had married Mary Westall, (c1770-1846?) the eldest sister of the artist Richard Westall (1765-1836), at Old Church, St Pancras, London; the couple had four daughters.
William Daniell died at Camden Town, London, on 16 August 1837, aged 67 years. Examples of his work are located in the Royal Collection, the Victoria and Albert Museum, London, and the Victoria Memorial, Calcutta. His uncle, Thomas, survived him by another three years, dying in 1840 at the remarkable age of 91. Both men are buried in Kensal Green Cemetery, London.
The Macquarie Connection
There is no direct evidence to suggest that Lachlan Macquarie ever met William or Thomas Daniell, but their lives certainly reveal some interesting parallels.
First, and foremost, were their mutual associations with India in the 1790's. The Daniells arrived in Calcutta in early 1786, while Macquarie reached Bombay on 5 August 1788. Their personal paths however would be widely dispersed. Until 1793 the Daniells spent much of their time in Bengal and northern India, with a visit to the Coromandel Coast and Mysore in the latter half of 1792. The Daniells eventually left Madras in February 1793 and reached Bombay the following month. The lack of any surviving diary for this period means that few details are available about their stay in Bombay (in March-May), except to note that they were able to meet the artist James Wales (1747-1795) who had arrived there two years earlier and who had been working on the excavated temple of Ellora. They became friends and after his premature death in 1795, they engraved his work and included it in Volume VI of Oriental Scenery.
Thomas and William Daniell sailed for Britain via the Persian Gulf in late May, arriving in Muscat on 4 June. The news of the outbreak of war between Britain and France forced them to return to Bombay, where they remained briefly before setting sail for China, as part of the fleet of East Indiamen ships, consisting of the Bombay Castle, Brunswick, and Chesterfield. They arrived in Canton in September 1793. After a brief visit there they eventually returned to Britain in September 1794.
For Lachlan Macquarie the months of March-May are sparsely documented. In July his journal records the beginnings of his whirlwind romance and courtship of Jane Jarvis (1773-1796), culminating in their marriage on 8 September 1793. Two and a half years later the Macquaries sailed to China, for the sake of Jane's health, but she died in Macao on 15 July 1796. A grief-stricken Macquarie returned to Bombay in January 1797 with the body of his wife (preserved in a specially constructed coffin) and buried her in the European Cemetery on the Esplanade in Bombay.
One place of commonality in Bombay for the Daniells and Macquarie were their respective visits to view the cave-temple complex on the island of Elephanta in the middle of Bombay harbour. The Elephanta cave-temple was a popular excursion for European visitors: the Daniells most probably visited in March/April 1793, whilst Lachlan Macquarie is known to have begun visiting various islands in the Bombay region in October 1789.
The Daniells also visited the Buddhist rock-cut monuments at Kanheri on Salsette Island. These caves were cut out of the sides of basalt hills and associated with a large Buddhist community which flourished here in the 1st - 2nd century AD. Although Macquarie makes no specific mention in his writings it seems unlikely that he would not have visited this temple complex in one of his many outings while he was garrisoned in Bombay.
The second, and perhaps more significant connection between the two men appears in the Scottish views included in William Daniell's seminal work A Voyage Round Great Britain. This publication has strong pictorial linkages with Macquarie's home and background on the Isle of Mull, as well as the nearby islands of Ulva, Staffa and Iona, as well as various coastal locations at Greenock, Dumbarton, Aberdeen and Leith. The most direct linkage can be seen in Daniell's "Loch-na-gael, Isle of Mull" [Plate No. 42]. Here it is possible to clearly see Macquarie's 'Jarvisfield' home (known as Gruline House) in the middle distance, as well as the nearby home of his friend Colonel Campbell, at Knock. The various Scottish views predate the return of Macquarie to Scotland from Australia but only slightly and as such provide important contemporaneous views of related people and places.
With the assistance of the National Library of Scotland a selection of these images has been included in the Gallery section of The Lachlan & Elizabeth Macquarie Archive. The objective is to provide tangible examples that highlight some of the unique associations between these two men.
References:
Primary Sources:
Daniell, William. Oriental Scenery. One hundred and fifty views of the architecture, antiquities, and landscape scenery of Hindoostan. (with Thomas Daniell) London: 1816.
The Oriental Annual, or, Scenes in India, comprising twenty-five engravings from original drawings by William Daniell and a descriptive account by the Rev. Hobart Caunter. London: Edward Bull, 1834.
Daniell, William, and Daniell, Thomas. A Picturesque Voyage to India: by the way of China. London: Longman, Hurst, Rees, and Orme, 1810.
Daniell, William. Daniell's Scotland: a voyage round the coast of Scotland and the adjacent isles, 1815-1822: a series of views, illustrative of the character and prominent features of the coast. Edinburgh: Birlinn in association with the National Library of Scotland, 2006.
Gentleman's Magazine 1837 'Obituary' [October] pp.429-430.
Secondary Sources:
Addey, David. A Voyage Round Great Britain: Sheerness to Land's End: in the footsteps of William Daniell R.A. (1769-1837). Staplehurst, [England]: Spellmount Limited, 1995.
Archer, Mildred Agnes. "India Revealed: The aquatints of Thomas and William Daniell'. Hemisphere: An Asian-Australian Annual 4 [27:2] (1982), 72-77.
Glendening, John. The High Road: romantic tourism, Scotland, and literature, 1720-1820. Basingstoke: 1997.
MacLeod, Innes Fraser. Sailing on Horseback: William Daniell and Richard Ayton in Cumbria and Dumfries and Galloway. Dumfries: 1998.
Michell, George. India, Yesterday and Today: two hundred years of architectural and topographical heritage in India. Shrewsbury: Swan Hill Press, 1998.
Sutton, Thomas. The Daniells: artists and travellers. London: 1954.
Under the Indian Sun: British landscape artists. (eds.) Pauline Rohatgi and Pheroza Godrej. Bombay: Marg Publications, c1995.
"Daniell, William" entry in Oxford Dictionary of National Biography. Oxford: Oxford University Press, 2005.
Return to: Profiles | Biographical Register