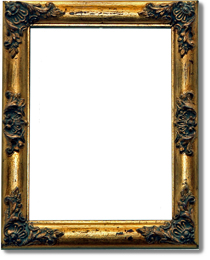 BELLASIS, George Hutchins
(1778-1822)
Soldier, amateur artist.
Born: 23 October 1778 at Holly Hill, Bowness, Westmoreland, England. Eldest son of Major-General John Bellasis (1744-1808) HEIC, Commander of the Forces and Colonel of Artillery at Bombay, and Anne Martha Hutchins (1755-1797) daughter of the Reverend John Hutchins and Anne [nee Stephens].
Initially there were plans that George would enter the Church, and to this end he had studied and matriculated from Queen's College, Oxford, on 29 January 1798, aged 19. This may have reflected, in part, the paths that had been taken by his paternal uncle, Rev. George Bellasis (1730-1803) and his cousin, Joseph Harvey Bellasis (1759-1799). However no further initiative appears to have been undertaken at this time to secure a clerical position, and instead a commission was acquired for him in the 19th Light Dragoons. This regiment had been serving in India since it was raised for duty there in 1781-82. It was the only British cavalry unit in India for sixteen years, and it took part in both campaigns against Tipu Sultan in Mysore in 1790-1792 and 1799. In 1800, the 19th fought against Dhoondia Wah and his rebels, and assisted in the defeat of his irregular army. In September 1803 the 19th, led by Colonel Arthur Wellesley, later the Duke of Wellington, also played a key part in the famous battle against the Marathas at Assaye.
George Hutchins Bellasis departed from Portsmouth for India on board the Airly Castle, East Indiaman, on 31 March 1801, aged 23 years. His brothers, Joseph [aged 20] and Daniel [aged 16-17], also departed in the same large convoy of East Indiamen, sailing on board the Worcester, East Indiaman. The convoy safely reached Bombay 3½ months later on 23 July 1801, and the three brothers were met at dockside by their brother, Edward [aged 19] who was already serving in India with the Bombay Engineers. All four brothers were now reunited with their father for the first time in over a decade. Their youngest brother, John, remained behind in Britain with the Carpenters, still being aged only 10 years.
The family reunion took place at 'Randall Lodge', the General's country residence on the promontory leading to Malabar Point, Bombay. At the time of George's arrival Colonel Arthur Wellesley (the future Duke of Wellington) was living nearby in 'Surrey Cottage'. He was recuperating from a severe case of a medical complaint referred to as the 'Malabar Itch' (a kind of ringworm). The symptoms were similar to venereal blotches and involved an unpleasant treatment with nitric acid baths. This had prevented Wellesley from participating in the military expedition to Egypt under the command of Major-General David Baird. Wellesley met George Bellasis at this time and formed a favourable impression of the quiet young man. Fifteen years later there would no surprise in the dedication of George's 1815 book: Views of St. Helena to His Grace Field-Marshall the Duke of Wellington – the victor over Napoleon at Waterloo and the one largely responsible for ensuring that the vanquished emperor was now a prisoner on the island of St. Helena. A later watercolour of 'Randall Lodge' in c1845 by George's son, Major John Brownrigg Bellasis (1806-1890), shows that the house had two storeys, with a high arched verandah all round the lower level, a flat-roofed side-wing, and a garden laid out with a rectangular lawn, edged by cypresses.
George suffered recurring bouts of illness in Bombay in the period 1802-1803, and eventually departed for Britain on board the Elphinstone, East Indiaman in August 1804. However, George was was so ill during the voyage that he was forced to disembark at St. Helena on 4 November 1804 to recover his health. He resided on the island for the next eight months [and later revisited St. Helena in 1812]. During these visits he sketched the diverse landscapes and inhabitants of the island and his book Views of St. Helena was published in 1815, with six (6) of his original landscapes engraved in aquatint by Robert Havell.
The six views were prefaced with a Dedication to the Duke of Wellington. It was Bellasis' hope that his illustrations would "at the present period... be the more interesting, when this singularly romantic Island is the appointed residence of one of the most extraordinary men recorded in the annals of History.":
TO
HIS GRACE FIELD-MARSHAL
The Duke of Wellington
BY WHOSE DISTINGUISHED AND EMINENT SERVICES, IN RESTORING THE PEACE AND LIBERTIES OF EUROPE
The Island of Saint Helena
IS AT THIS TIME AN OBJECT OF INTEREST TO THE WHOLE WORLD,
THESE
SIX VIEWS
ARE MOST RESPECTFULLY INSCRIBED
BY
HIS GRACE'S
MOST FAITHFUL AND OBEDIENT SERVANT
GEORGE HUTCHINS BELLASIS
There is also a Subscription List and an Introduction by Bellasis. Each print is accompanied by a detailed description.
Views of St Helena consisted of a portfolio of six coloured plates [475 x 325 mm]:
'No. 1. 'St Helena, taken from sea'.
'No. 2. 'The Roads, St Helena'.
'No. 3. 'Scene taken from the Castle Terrace'.
'No. 4. 'Plantation House, the country residence of the Governor'.
'No. 5. 'The Friar Rock in Friar's Valley'.
'No. 6. The Column Lot, Fairy Land, Sandy Bay'.
After his return from St. Helena in June/July 1805 George formally proposed to his longstanding sweetheart Charlotte Maude (1778-1857) of Kendal, Westmoreland [born 18 March 1778, died 18 September 1857] youngest daughter of Joseph Maude, of Kendal and Sarah Holme. Their marriage took place on 12 November 1805 at Saint Mary, St Marylebone Road, London. Their courtship had commenced prior to his departure for India, and with his father's approval, as well as concerns over his fragile health, it was agreed he should return to Britain. Clearly, Charlotte had been one of the principal reasons for George's return, since they had made a tacit engagement commitment prior to his departure in 1801.
Bellasis retired from the army and built a villa at Bowness, on Windermere, Westmorland, England. He named his estate 'Holly Hill'. The reason for his return to St. Helena in 1812 is unclear at this stage.
George Bellasis died on 4 January 1822 at Bowness, aged 44 years, and he was buried at Windermere. His wife, Charlotte, died on 18 September 1857, aged 79 years, and was buried alongside him. There were six children from their marriage: John Brownrigg (1806-1890); George Hutchins (1807-1862); Joseph Maude Bellasis (1811-1887); Daniel Holme Bellasis (1820-1875); Helena Hutchins Bellasis (1809-1888); and Charlotte Maude Bellasis (1813-1897).
References:
Alumni Oxonienses: the members of the University of Oxford 1715-1886: their parentage, birthplace and year of birth, with a record of their degrees. (ed.) Joseph Foster. 1715-1886 Series 2 Vol. 1 p.92].

Bellasis, M. Honourable Company. London: Hollis & Carter, 1952.

Tindall, G. City of Gold: the biography of Bombay. London: Temple Smith, 1982 p.167.

St Helena Virtual Library
Return to: Profiles | Biographical Register