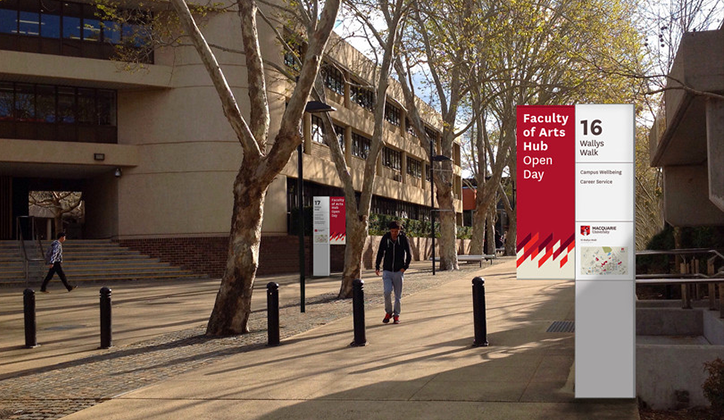 After four years of consultation and planning, the University's new wayfinding and signage project has come to fruition, with new signage starting to appear around campus.
The existing three-digit code used to identify buildings will be replaced with a street name and number addressing system. New signage will be rolled out over a two-year period and buildings will use both identifying conventions until the project is completed.
To help staff and students navigate their way during this transition, Property are maintaining a Frequently Asked Questions page that provides information on the changes and how (and when) they will impact staff.
A draft campus map and quick reference location guide are available to download from the FAQs page.
Property are also hosting project information sessions for staff in March. Contact enquiries.property@mq.edu.au if you would like to attend one of these sessions:
 Wednesday 16 March, 11am-12pm, C8A 310 Senate Room
Thursday 17 March, 12pm-1pm, C8A 310 Senate Room
Monday 21 March, 3pm-4pm, C8A 310 Senate Room