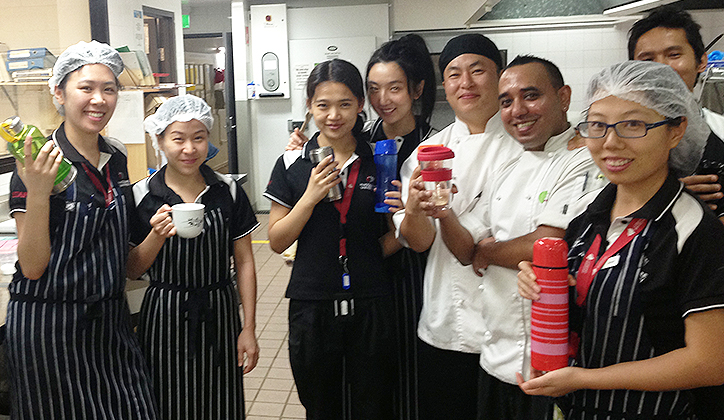 The Department Sustainability Challenge returns for its sixth year.
"The Challenge is an easy, fun way to improve sustainability on campus," said Director of Sustainability, Leanne Denby. "Making a successful change towards sustainability takes staff and student involvement, and the Challenge is a great way to do simple things that make a difference."
Sustainability Officer Belinda Bean says the Challenge promotes teamwork and encourages staff to get involved in our community.
"Getting involved in the initiatives tied to the Challenge, like going bottled water free or completing a random acts of kindness, not only benefits the environment but helps foster a sense of community on campus," said Belinda.
After registering, departments can track can their progress via an online leader board and compete for prizes and titles awarded at a ceremony later in the year.
Departments move up levels by earning stars for completing actions tied to the Challenge. On the journey to first prize, staff can earn additional prizes including seasonal fruit boxes and Fair Trade chocolate.
For more information about the categories in this year's Challenge or to register your department, visit the Sustainability website, or attend the information session on Tuesday 5 August.