Finding a course to study at Macquarie just got a whole lot more enjoyable. 
Program Beacon was established in 2018 as a group of interdisciplinary projects under the DVC-Academic, to engage teams across the University to support the implementation of Macquarie's Curriculum Transformation.
The unique structure of Program Beacon – with project teams across business and technology – created a model that was agile and responsive to change, and a team that could explore new technology opportunities and support the organisation to make changes rapidly.
With Beacon approaching the impressive milestone of having delivered all of its planned initiatives, we look at two recent 'go-live's that has everyone abuzz.
---
Curriculum Management System (CMS) and new Coursefinder
In 2018, Macquarie embarked on a journey to procure and implement a new curriculum management system to support our Curriculum Transformation. Last month, this goal was realised, with our new Coursefinder (courses.mq.edu.au) – the final deliverable in the work stream – going live. Powered by CourseLoop (our curriculum source of truth) and Squiz (Macquarie's enterprise web platform), the site provides future students with a much-improved course discovery and comparison experience, including personalised and media-rich content.
The go-live marked the official completion of Program Beacon's CMS and Coursefinder project stream – a stream which has produced a remarkable number of major deliverables:
Procurement of the MQCMS
Implementation of Course lifecycle and governance, comprising course and unit workflows and templates, and improved approval processes.
New Handbook
Double Degree Advisor for staff, and future and current students
PG Doubles with shortest duration
Integrations with iTeach, Tracker and RPL
New Coursefinder
The MQCMS now supports the end-to-end lifecycle management of courses and units from ideation to market. Program Beacon thanks all project teams and stakeholders across the University for their support in achieving this outcome.
---
New Applicant Portal and enhanced admissions
Also launched last month was a new Applicant Portal for domestic postgraduate students – part of Beacon's enhanced admissions project, which significantly reduces the administrative load on staff and provides a more seamless application and admission experience for students.
With the transition of AMIS (our Academic Management Information System) to the cloud in 2019, the Beacon team have been able to replace clunky processes (including mail merging offer letters from manually created spreadsheets) with automated workflows, enabling quicker turnaround of offers.
The enhanced Applicant Portal interface provides clearer guidance through the application steps, and adds the ability to track progress and respond to requests within a single system.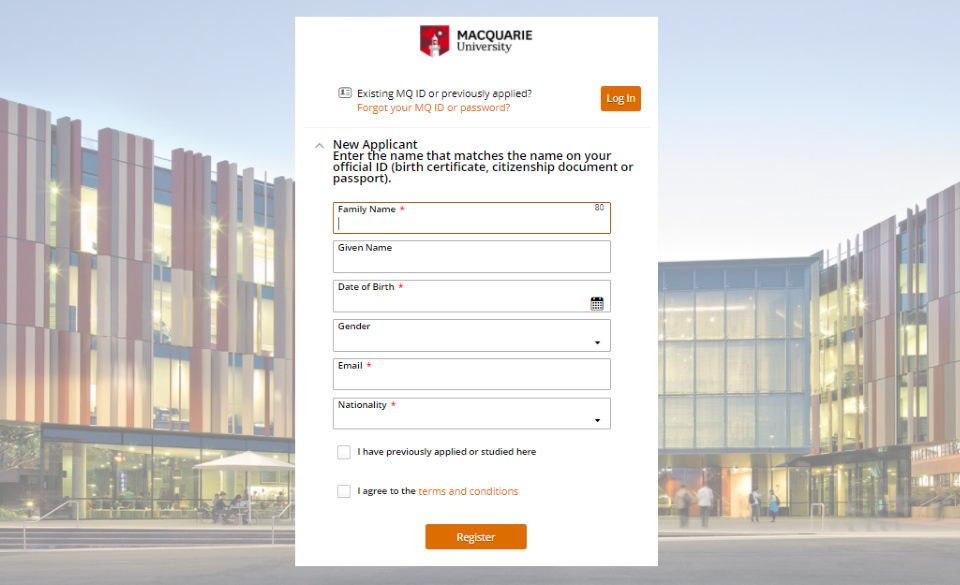 Two further milestones in the project stream will soon also be reached:
Repatriation of HDR eApps, removing another instance of AMIS (due late November)
Integration of StudyLink offers into Enhanced Admissions (due early December)
The new Applicant Portal and Enhanced Admissions sets a wonderful foundation for the work of the Student First area of focus of the Operating Plan, includiing the planned transition from the current eStudent to an Enhanced Enrolment Portal.
---
By the end of this year, Program Beacon will reach the end of its journey, having delivered not only all its milestones, but also accommodating unplanned COVID-19 requirements.
It has been a transformative three-year undertaking that has fostered the development of new organisational capabilities and a confidence that Macquarie can be adaptive and proactive in a dynamic Higher Education landscape.
For information on Program Beacon, contact Roz Howard, Program Beacon Director.