Some of  the METS team (L-R): Walther Adendorff, Vivek Hedge, Dave Frame, Roberto Viaje and Sam Borg. 
You know who to call when the office photocopier breaks down. But what if the office equipment that needs fixing is a Remote Plasma Enhanced Laser Induced Chemical Vapour Deposition Unit? (Or you need to build one, for that matter…)
That's where the Macquarie Engineering and Mechanical Services (METS) team step in. Located within the new Macquarie Analytical and Fabrication Facility (MAFF) group in the Faculty of Science and Engineering, this bunch of super-skilled technicians can design and manufacture almost anything, from precision medical equipment to giant fish tanks.
"We provide a really vital service to the Macquarie community," says METS Manager Walther Adendorff. "Clients who are looking to produce a one-off prototype or a limited product run can find it very difficult to find a supplier that can do this cost effectively for them.
"We have the broad experience and specialist skills here at METS to be able to offer a full range of service: encompassing specialty design, tooling and manufacturing, analysis and fabrication, developmental testing, and ongoing maintenance and repair."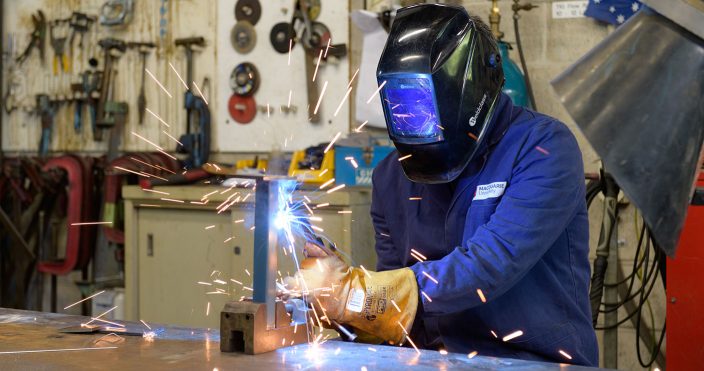 While the team regularly produces everyday items like name badges and signage (in fact, most of the signs you'll see on campus have been made by METS), Walther says they get the biggest kick out of bringing life to new concepts and ideas.
"Some clients see us as magicians – which we're definitely not – but it is very satisfying for us to work to understand the needs of the client and then create an object of excellence for them," he says.
"Whether its creating a Laser Lockout system that keep staff and students safe, manufacturing a piece of lab equipment designed to safely study a fish that is only 1 to 2mm long, or fixing equipment so someone's important research can continue – these are the achievements that make us feel proud of what we do every day."
Find out more about working with METS on their website.
THREE AMAZING THINGS THE METS TEAM MADE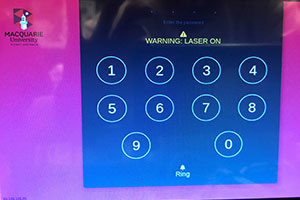 Laser Interlock Safety System
This system protects staff operating hazardous lasers, and is now a feature in a number of labs across the University, as well as Macquarie's multi-door laser facility at the CSIRO. METS team members Ken Yuen and Rong Cong were instrumental in the design and development of this latest generation system, which can be remotely maintained and allows for customised configuration.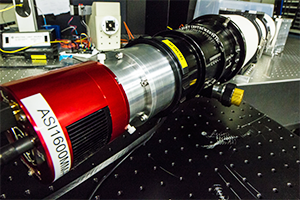 Spectrograph for Astronomy
Built to detect exoplants (planets that revolve around stars other than the sun), this spectrograph was manufactured onsite at the METS workshop before being installed and tested in the University's Astronomical Observatory.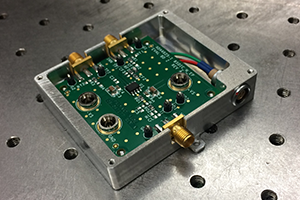 Amplifiers
These amplify the very small signals from photodiodes (a device that converts light into an electrical current) that pick up transmissions from rubidium atoms.