Three Macquarie academics were among those recognised at the 2020 NSW Premier's Prizes for Science and Engineering.
Every month we celebrate impressive achievements within the Macquarie community. Got something to share for next month? Tell us.
---
Three's a charm: Macquarie scientists named among the State's best
The NSW Premier's Prizes for Science and Engineering were announced last week with three Macquarie academics claiming top honours in recognition of their contributions to their fields.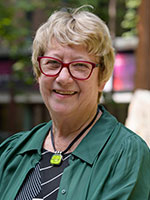 Distinguished Professor Sue O'Reilly AM 
Winner, Excellence in Mathematics, Earth Sciences, Chemistry or Physics 

Sue's research is enabling the discovery of critical metals, including rare-earths, nickel, copper and platinum group elements hidden deep underground, both in Australia and globally.  Her tool, patented as TerraneChron®, is being used by many big names in the mining industry to speed up exploration and detection.  Sue is also the Director of the ARC Centre of Excellence for Core to Crust Fluid Systems.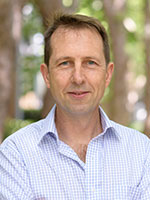 Distinguished Professor Ian Wright 
Winner, Excellence in Biological Sciences (Ecology, environmental, agricultural and organismal) 
Ian has made major contributions to plant science research, nationally and internationally. He is best known for global-scale analysis of plant traits, for careful quantification of plant structure-function relationships and for using concepts from economics to understand plant ecology and evolution.  His work helps us answer important questions such as 'Which plants will be winners and losers  after climate change?','How will our forests change and how will that affect fire risk?' and ' How can we improve crops to deal with warmer and drier climates?'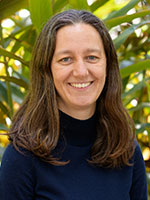 Dr Rachael Gallagher 
Winner, NSW Early Career Researcher of the Year (Biological Sciences) 
Rachael is playing a critical role in the recovery of Australian plant species impacted by the devastating 2019-2020 bushfire season, as we shared in This Week earlier this year.
---
Education, and Arts and Humanities make the THE world top 100

Times Higher Education has released its 2021 World University Rankings by Subject, with Macquarie named among the world's top 100 in two of the eleven subject areas.
=69 in Education (up from 101-125 band in 2020)
=90 in Arts and Humanities (up from 100 last year)
101–125 band in Psychology (up from 126-150)
126–150 in Life Sciences
151–175 in Business and Economics
176–200 in Clinical and Health
176–200 in Law
201–250 in Physical Sciences
201–250 in Social Sciences
251–300 in Computer Science
251–300 in Engineering
---
$60K AMP grant for a better way to produce chemicals
Dr Sinead Keaveney from the Department of Molecular Sciences has been awarded a $60,000 grant from the AMP Foundation's Tomorrow Fund to find more sustainable ways to produce the chemicals we rely on every day:
---
Tibia honest, Rosemary deserves the all the credit
Congratulations to Dr Rosemary Giuriato, Head of the Department of Chiropractic, who has been recognised by the Australian Chiropractors Association at their annual awards for outstanding contribution to the profession.
Rosemary says she is honoured to receive the acknowledgment. 
"I am just as passionate today about teaching as I was the day I graduated 35 years ago," she says. "I'm fortunate to have the opportunity to work with a wonderful collegial and supportive team of people at Macquarie, who all share the same common goal: to produce great chiropractors who will be assets to our society." 
---
Advance Award for alumna Dr 
Abigail Allwood
 – the first female to lead a NASA mission 
The Advance Awards, celebrate the work of Australians making an extraordinary impact on the global stage.  
Dr Abigail Allwood, who completed at PhD in Earth Science at Macquarie in 2007, has been named among the 2020 Advance Award elite, as joint overall winner and winner of the Science and Technology category.
Abigail won for her key contribution to research in NASA's Jet Propulsion Laboratory in Los Angeles for the Mars 2020 Rover Mission. She was the first female and first Australian to be scientific lead on a NASA mission.