Distinguished Professor Lesley Hughes (left) and Distinguished Professor Michelle Leishman.
---
Every month we celebrate some of the impressive achievements in the Macquarie community. Got something to share for next month? Tell us.
---
Macquarie's seven Eureka Prize finalists
Congratulations to all of our finalists who had had outstanding success in their respective areas and who have been nominated in the Eureka Prizes. The Eureka Prizes reward excellence in the fields of research and innovation, leadership, science engagement and school science.
Distinguished Professor Michelle Leishman and Distinguished Professor Lesley Hughes (main photo) with the Weed Futures team have been named as finalists for the 2019 NSW Environment, Energy and Science (DPIE) Eureka Prize for Environmental Research.
Associate Professor Joanne Jamie, Associate Professor Subramanyam Vemulpad and Dr Ian Jamie, have been nominated for the 2019 Department of Industry, Innovation and Science Eureka Prize for STEM Inclusion, along with Yaegl Aboriginal Elder Dr Uncle Ronald Heron, and Dr Danny Bedgood and Associate Professor Paul Prenzler from Charles Sturt University.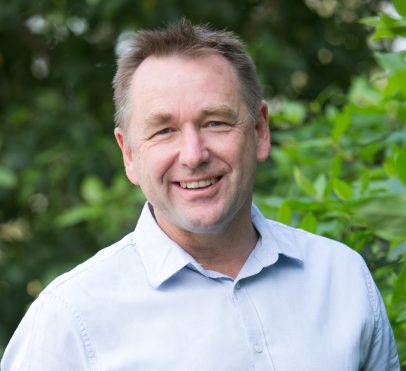 Professor Neil Saintilan of Macquarie University's Department of Environmental Sciences has been shortlisted for the Eureka Prize for a second year running. In 2019 he has been shortlisted in Environmental Science, while in 2018 his work was recognised in the Mentoring of Young Scientists category. His success as a mentor is obvious from his latest nomination, which builds on the success of his former students. Three members of the team completed their PhD studies and postdoctoral research under Neil's supervision.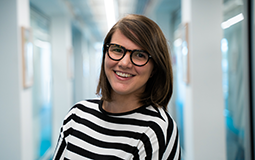 Macquarie University Senior Lecturer in Applied Mathematics, Sophie Calabretto, is a finalist for the 2019 Eureka Prize for Promoting Understanding of Science. In 2017 Sophie was chosen as one of the ABC's 'Top 5 Under 40' researchers, which gave her a platform to engage with the wider community.
---
In addition to her Eureka Award nomination (above), Professor Lesley Hughes has also been honoured with the 2019 Australian Museum Research Institute Lifetime Achievement Award.
Receiving her award in the Museum's Long Gallery on 31 July, Professor Hughes spoke of her hope in the face of climate change.
"We think of hope as an emotion, and of course it is, but it must also be our most fundamental strategy."
Read Professor Hughes' full speech >>
---
Congratulations to Dr Philippe Gilchrist and Associate Professor Melissa Norberg from the Department of Psychology who hosted a Visiting Scholar, UK PhD student Tess Langfield, in a specialist lab here on campus.
Tess won a USD$3000 award from the Health and Behaviour International Collaboration (HBIC) to investigate drinking behaviour using psychophysiological measures. This project builds upon her PhD research, which investigates the impact of glass shape on drinking behaviours for soft drinks.
Tess explains the project greatly benefited from Macquarie University's state-of-the-art facilities and equipment (including a "bar laboratory", situated in the MQ 'Simulation Hub', complete with a BIOPAC machine for measuring physiological responses).
---
The Department of Physics and Astronomy has received the Silver Pleiades Award from the Inclusion Diversity and Equity in Astronomy Chapter of the Astronomical Society of Australia.
The Pleiades Award recognises organisations in Australian astronomy that take active steps to advance the careers of women through focused programs and strive for sustained improvement in providing opportunities for women to achieve positions of seniority, influence and recognition.
In 2016 WiA broadened its aims to encompass wider issues of diversity. The overarching objective of the IDEA Chapter is to achieve an environment in all institutions associated with Australian astronomy that is welcoming and supportive of all academic staff, professional staff and students, regardless of gender and sexual identity, ethnic and cultural background, disability, age, family/carer responsibilities, political affiliation, and religious belief.
The Department received the Bronze award in this scheme in 2016.
Read our 2018 This Week story about the Department of Physics and Astronomy's efforts to create a more inclusive culture >
---
Associate Professor Ronika Power has been named as the recipient of one of two Early Career Awards from the Union Académique Internationale – a global organisation of more than one hundred national and international academies from more than 60 countries across the world.
As part of the celebration of the Union's Centenary in 2019, the Board created two awards of €6000 ($10,700 AUD) each for a period of two years (2020-2021) to scholars who qualify as Early Career Researchers in the Humanities and Social Sciences.
"The project I will be undertaking under the auspices of this award is entitled: The Sentinels of Ħal Saflieni, Malta: Science Facts versus Science Fiction," says Ronika.
"In close collaboration with Heritage Malta, the Superintendence of Cultural Heritage Malta and colleagues from various international institutions, the project will carry out the first-ever interdisciplinary analyses of the remains of the only surviving individuals (<20 out of a prospective 7,000 people) excavated from the UNESCO World Heritage site of the Ħal Saflieni Hypogeum, a multi-level subterranean Neolithic (~4,000–2,500 BC) burial and ritual complex located in Paola, Malta."
---
Congratulations to the LEAP UP Refugee Mentoring Program run by the Widening Participation Unit has been shortlisted for the Australian Financial Review Higher Education Awards under Equity and Opportunity.
The Awards are judged by an independent panel of eminent higher education veterans and this year will be held on 27 August at the Hilton Brisbane.