Main photo: Group Marketing staff at last year's North Ryde Community Aid Christmas Hamper Drive.
It's official. Volunteering makes unhappy people happier. And with Christmas and a new year around the corner, many of us are thinking about ways we can help others in need.
You might not be aware that continuing full-time and part-time Macquarie staff are entitled to up to two full days of volunteering leave. You (or your team) can volunteer for any non-profit organisation you choose (so long as it meets ATO's definition of a charitable organisation).
Here are five ideas to inspire you. Happy volunteering!
---
I care about: people in need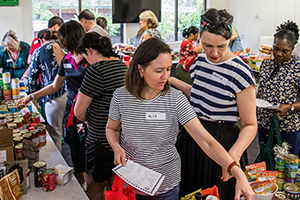 Macquarie is once again supporting North Ryde Community Aid's Christmas Hamper Drive, which provides food and simple care items for people in need in our local area.
Staff can volunteer to pack hampers on Friday 14 December, deliver hampers on Monday 17 December, or donate food items at various drop off points on campus. See notice in This Week for more details.
Other options: Dress for Success, Wesley Mission Open Wardrobe, Salvation Army.
---
I care about: animals
If furry friends are close to your heart, head to Monika's Doggie Rescue at Ingleside where you can help out with walking, feeding or transporting dogs, as well as tasks like kennel preparation or laundry (they do 20 loads a day!).
Other options: The Sydney Dog and Cat Home
---
I care about: the environment
Last year Conservation Volunteers Australia planted over a million trees and carried out over 2300 environmental surveys. You can help restore and protect our natural environment by volunteering for one of the hundreds of conservation projects carried out by CVA each year.  Find an upcoming project in your area.
Other options: Bushcare@MQ, Friends of Lane Cove National Park
---
I care about: children and young people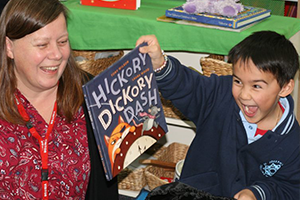 Pass on your love of books and reading by helping Books in Homes gift books to children in disadvantaged and remote circumstances, who often live in 'bookless homes'.
Other options: CanTeen, Ronald McDonald House
---
I care about: the elderly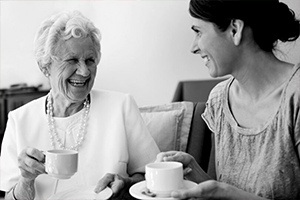 Get your bingo dotters ready and team up with a few colleagues to being joy and valuable social interaction to aged care residents through Wesley Mission's Tea Scones and Joy program.  You can also volunteer as an individual through their Community Visitors Scheme.
Other options: Meals on Wheels
---
Find information you need to apply for volunteering leave on Macquarie's volunteering leave website.