In celebration of National Science Week, and in the spirit of our current brand campaign You to the power of us, we asked four staff members in the Faculty of Science and Engineering to share their memories of someone – or something – that ignited their passion for science.
---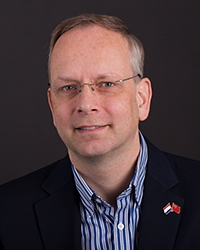 "My interest in space was kindled at primary school – I must have been around nine years old. I had missed a geography lesson about the moon due to illness and, intrigued, I set off to read about space. Admittedly, it got a bit out of hand from there.
"During my formative years, Dutch television featured Chriet Titulaer, a softly-spoken, rather odd-looking scientist who explained the most wonderful things about the universe in simple terms. His characteristic southern-Dutch accent (which sounds much softer than standard Dutch) mesmerised me, while his explanations of the weird and wonderful features of outer space were a true inspiration. He sadly passed away just over a year ago."
Professor Richard de Grijs
Physics and Astronomy
Associate Dean, Global Engagement, Faculty of Science and Engineering
Richard will be appearing at the Sydney Science Festival events Star Tales of Winter Nights and Speed Meet a Scientist at Woollahra Library.
---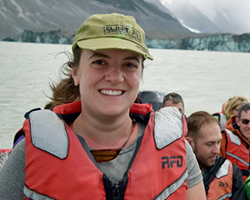 "My dad worked on a small research vessel that did day or half day trips, so from a very young age I was on the boat with the college kids and their professors. The exposure piqued my interest in ship-based geology and academia. That interest combined with constant encouragement from my dad and those professors got me to where I am today. I was very fortunate to have had more time on a research boat by the time I was 10 than most graduate students. I'm not sure words can express that gratitude."
Dr April Abbott
Lecturer, Earth and Planetary Sciences 
---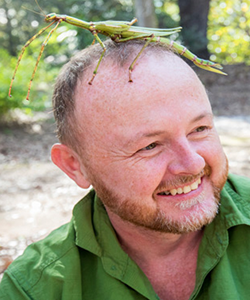 "Sport, animals and bicycling around the local neighbourhood – that was my world as a kid. These interests were sometimes combined, such as shooing cows off the cricket pitch or, dodging magpie aerial attacks while riding my bike. Of those pursuits, my love of animals prevailed and my inspiration for what I do as a behavioural ecologist was nature itself.
"During my younger days, I devoured David Attenborough's documentaries. The thought of having an intrepid adventure to discover an animal in the jungles of Borneo, or observing a behaviour that no other person has ever documented, excited me to the core. And, to be honest, it still does today. For me, no matter the discipline, being a scientist of our times is effectively being a modern-day explorer as we collectively pursue the undiscovered."
Dr Matthew Bulbert
Associate Lecturer, Biological Sciences
Read more about Matthew and his concept of the 'five-minute pet' in The Lighthouse.
---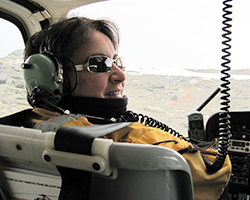 "I continue to get hooked on science every day! I connect with so many people on campus, in Australia and around the world, each contributing to my drive for science.
"I recall defining moments like reading our family's encyclopaedias – these really defined my wildlife research pathway. One volume contained images of a frog dissection, with each body system represented on different overlaying transparencies – absolutely fascinating for me as an eight-year-old. We always had animals and I used to make ecosystems for cicadas in shoeboxes, so my interest in nature has always been there.
"Here at Macquarie, my HDR students and several biology staff inspire the science in me."
Associate Professor, Michelle Power
Biological Sciences
Michelle will be appearing at the Sydney Science Festival Change Makers: STEAM Careers Panel and with the Science Safari at the Royal Botanic Garden.