Dr Michael Brand, Director, Art Gallery of NSW, Macquarie University Vice-Chancellor Professor S. Bruce Dowton, Mr David Gonski AC, President, Art Gallery of NSW Board of Trustees and Professor David Wilkinson, Macquarie University Deputy Vice-Chancellor Corporate Engagement and Advancement with Wynne Prize 2017 finalist: Barbara Mbitjana Moore, Ngayuku ngura – kapi tjukurla (rock holes near my country, Ti Tree – Anmatyerre country), © the artist Photo Credit: cristiana-encapture
---
The Art Gallery of NSW and Macquarie University are delighted to announce an exciting partnership that combines their significant arts and education resources to increase engagement in the arts across a diverse cross-section of the community.
The three-year collaboration with Macquarie University, one of AGNSW's most significant partnerships in scale and scope, will extend the Gallery's engagement with a number of its key audiences including the next generation of young adults who will be tomorrow's cultural leaders and arts professionals.
---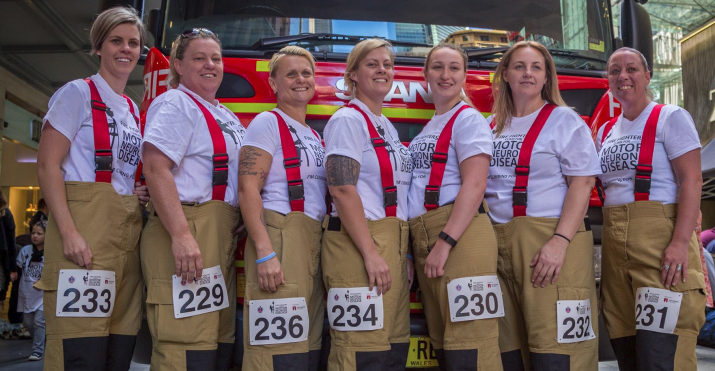 Firefighters Climb for MND has this month won an award at the Universities Australia Marketing, Communications and Development Conference in the category of Best Fundraising Campaign – Startup.
In February 2015, a firefighter by the name of Matthew Pridham approached Macquarie University with an idea to create a fundraising event to raise $50,000 for MND research. Matthew's best friend Adam Regal, a loving husband and father of two, was diagnosed with MND in 2013 and is treated at Macquarie by leading MND clinician Professor Dominic Rowe.
This year, the event will be held on 14 October 2017 and so far, $194,928 has been raised.
---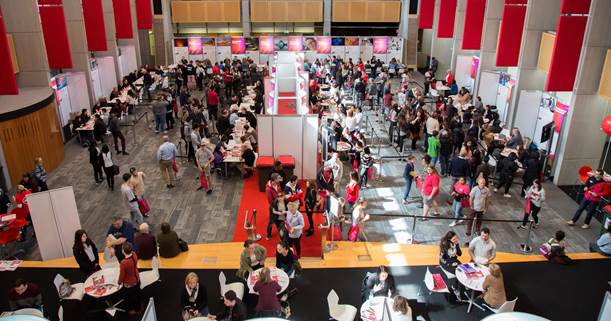 The cold weather didn't deter the 15,000 prospective students and their parents from enjoying Open Day on Saturday 19 August 2017.
---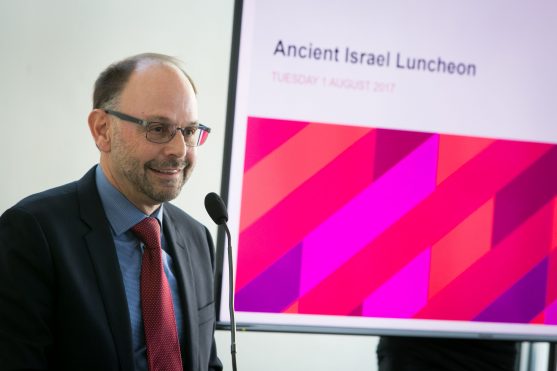 Established only five years ago, the Ancient Israel Program in the Faculty of Arts has grown from strength to strength. It now has two full-time lecturers teaching a complete suite of units to hundreds of students, and a vibrant schools outreach program. This year over 40 students will travel to Israel to participate in archaeological excavations and courses. A key to its success has been to raise donations from the community to support its activities. The Advancement Office under Deputy Vice-Chancellor (Corporate Engagement and Advancement) Professor David Wilkinson, and Director of Development Hedda Paisley, have worked closely with Program Director Dr Gil Davis (pictured) to make it happen. The signature event each year is the donor luncheon hosted by the Vice-Chancellor Professor S Bruce Dowton.
---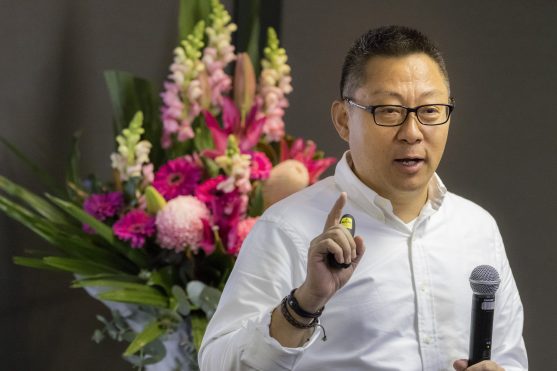 Student employability is a key priority for Macquarie, and our international students are no exception. Last month, over 330 Macquarie students from China attended a special career forum designed to help prepare them for career opportunities once they return to China after their studies.
The special event, organised by Macquarie International and Macquarie Careers and Employment Service, featured guest speakers from leading Chinese companies, including CEO of New Oriental Education and Technology Group, Mr Chenggang Zhou (pictured), who is a proud Macquarie alumni, having graduated in 1998 with a Master of Science in Mass Communications.
---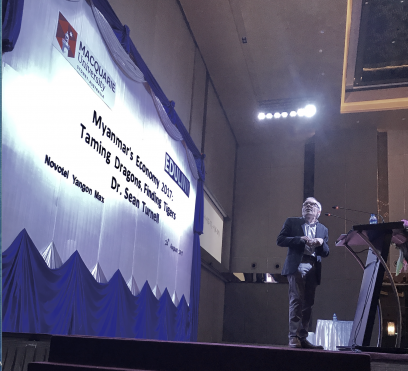 Macquarie University held a public seminar in Yangon last month. The seminar, titled 'Myanmar's Economy 2017: Taming Dragons, Finding Tigers' was delivered by Professor Sean Turnell, Special Economic Consultant to the State Counsellor, Government of Myanmar.
The presentation covered Myanmar's economic quest to find its tigers (the sources of growth), while avoiding the dragons that for so long brought crisis and instability.
---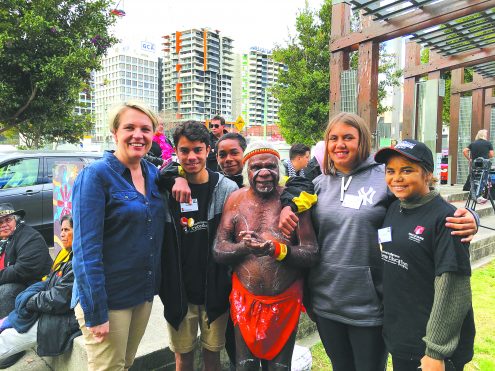 The Hon Tanya Plibersek, Uncle Max Eulo and student volunteers at the opening ceremony of The Indigenous Science Experience Family Fun Day at Redfern Community Centre. This event celebrates Indigenous and Western science and Indigenous youth and elder achievements. Those attending participate in activities presented by academic and research scientists, Indigenous Elders, student peer-educators and other outreach and community leaders.
This event is run as a part of National Science Week by the team at the National Indigenous Science Experience Program (NISEP), based at Macquarie University. The NISEP program uses science to place Indigenous youth in leadership positions so they gain the confidence, motivation and skills to stay in school and consider pathways to higher education.
---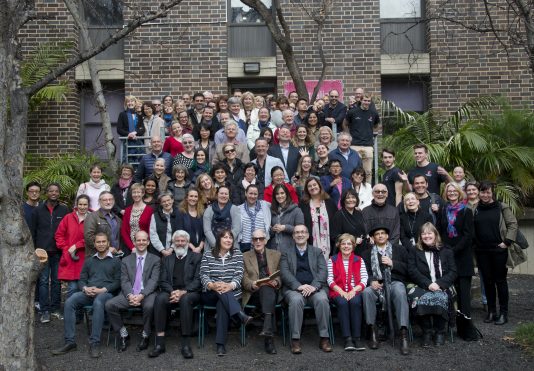 As the Faculty of Arts looks forward to a very exciting future for Arts at Macquarie, with the construction of the new Arts Precinct about to get underway, the former residents of W6A and W6B (some very long term!) celebrated their former home in style at an event on Tuesday 15 August.
The Faculty enjoyed an afternoon of food, entertainment and reminiscing, with the W6A courtyard decorated with images that celebrated the building's past. Professor Martina Möllering, Executive Dean, thanked the Faculty for their support of the project so far that saw 400 staff recently pack up and depart W6A. The event was a fitting farewell to the long-standing home of the Faculty of Arts, acknowledging and celebrating what had been achieved in those building over the last 50 years.
---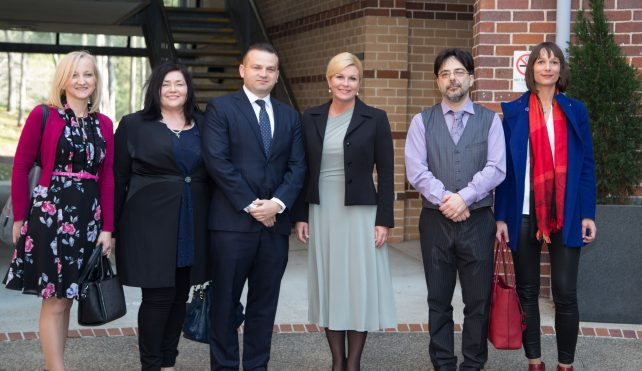 Macquarie University was very pleased to welcome President of Croatia, Her Excellency Ms Kolinda Grabar-Kitarović and her delegation to our campus on Monday 14 August. The President presented a guest lecture on Croatian cultural identity and language before opening a photographic exhibition 'Australian Experiences of the Croatian Past: Macquarie University's archaeological mission Bribirska glavica 2014-2017' at the Museum of Ancient Cultures. She then spent some time speaking with students, staff and members of the Croatian Studies Foundation. The Foundation was instrumental in the establishment the Croatian Studies Centre at Macquarie in 1994 and remains closely connected to Macquarie to this day. For more details on Croatian Studies at Macquarie, visit the website. Find out more about the Museum of Ancient Cultures.
---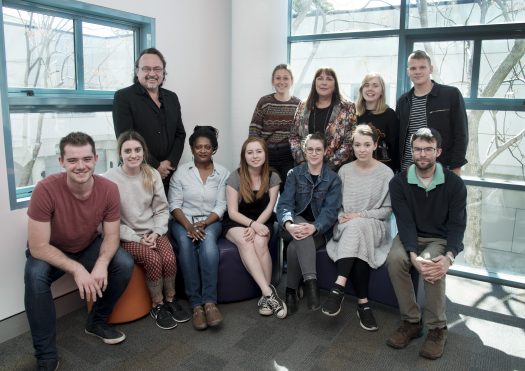 The Faculty of Arts has just launched a unique scholarship opportunity for its students in the form of a three-week study tour to India, affirming the Faculty's strong commitment to an international outlook in learning and teaching and preparing its students for engaged global citizenship.
The 16 students embarking on the tour come from diverse programs of study across the Faculty including Security Studies, Law, Media, Ancient History and Anthropology. The program will allow students to gain an introduction to Indian culture, politics and language and will offer a unique opportunity to gain an insight into contemporary India and its history.
Pictured here are ten of the 16 students with the Executive Dean of the Faculty of Arts, Professor Martina Möllering, and the Associate Dean International, Professor Julian Knowles prior to their departure on Saturday 9 September. Keep an eye out in Macquarie's social media channels for updates from the students on the ground in India.