Macquarie University goes from strength to strength in Times Higher Education rankings
22 September 2016
Macquarie University has moved into the 251-300 band in the 2016/17 UK Times Higher Education (THE) World University Rankings, announced today.
Macquarie previously placed in the 301-350 band in 2015/16.
The THE rankings are assessed from five Pillars, each of which represents a key area of higher education excellence: teaching, industry income, research, citations and international outlook. More than 900 institutions were assessed worldwide.
Macquarie has moved up in four out of the five Pillars – teaching, industry income, research and citations – demonstrating steady and consistent progress in performance on the world stage.
Macquarie performed particularly well in 'international outlook': ranked in the second decile for the second year in a row. This Pillar includes the University's appeal for international students and staff, as well as the University's proportion of international collaboration in research.
Professor David Wilkinson, Deputy Vice-Chancellor (Corporate Engagement and Advancement) said it was pleasing to see Macquarie's scores had improved again in four of the five categories.
"Though international ranking systems are only one general indicator of performance we are glad to see Macquarie's global standing and reputation rise, reflecting our strengths in research, international appeal and industry collaboration – the Macquarie Park Innovation District a key example of the latter. These strengths will continue to put us in good stead for future positive performance."
The Times Higher Education World University Rankings, established in 2004, are published annually and provide a list of the world's best universities, assessed over different categories across University core areas.
Filed under: Featured Uncategorized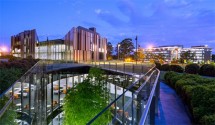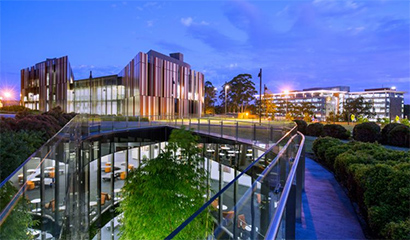 Media contact
02 9850 1055
View by category