BIR/About
The Office of Business Intelligence and Reporting (BIR) is part of the People and Services portfolio.
We believe strongly in making Macquarie University the best it can be – this means providing independent, unbiased information and insights to reflect how Macquarie University is performing now, and to facilitate improvement for the future.
Our work within the University community revolves around five core functions.
Business
Intelligence
Our team analyses quantitative and qualitative data and provides this to the University community in the form of reports and dashboards for accurate information, improved decision-making, and easier collaboration.
We use a variety of BI tools including Tableau, Superset, Power BI, and Datamart among others. Login to any of these using the links below or go to the Report Profiles to access specific reports.
Load Monitoring
and Forecasting
We collect and analyse information about load monitoring issues and trends, including domestic and international recruitment activities and market dynamics. This assists in right-sizing the University's student load (EFTSL) and allows us to provide strategic intelligence to the University Executive.
Our team also undertakes load forecasting based on the current load position as well as historical data, the impact of new or cancelled courses, market trends, and international markets.
We aid the University Executive's decision-making processes by providing strategic intelligence analysis and insights about trends in domestic and international recruitment, application quality, recruitment by pathway, student success, and retention rates among a wide range of areas.
Statutory
Reporting
Our team is responsible for managing Macquarie University's statutory student and staff statistical reporting function.
This includes:
managing the acquisition, transformation, verification, and extraction of data to meet mandatory reporting requirements;
monitoring changes to the data collection requirements and assisting stakeholders, and student and staff systems, on designing and implementing system revisions to meet any changes;
providing expert advice to the University community concerning student and staff statutory reporting issues pertaining to definitions, processes, timelines, implications of changes, and training;
advising the University Executive on Funding Agreements and TEQSA enquiries;
collecting data for the Department of Education on enrolments, student load, courses, unit of study completions, course completions, applications, HECS-HELP, FEE-HELP, and OS-HELP;
providing data to the Australian Taxation Office (ATO) regarding loan scheme debts.
Surveys
We manage and report the University's institutional surveys, including:
the Quality Indicators for Learning and Teaching (QILT) surveys

Student Experience Survey (SES)
Graduate Outcomes Survey (GOS)
Graduate Outcomes Survey – Longitudinal (GOS-L)
Employer Satisfaction Survey (ESS)
the Higher Degree Research Annual Survey
the Macquarie University Graduate Destination Survey (MQGDS)
Our responsibilities involve:
undertaking analysis of survey data;
developing reports to support major planning and quality improvement processes;
providing advice to the University community on student survey design, methodology, protocols, administration, and interpretation of results;
benchmarking and providing insights to compare the Macquarie University student experience and graduate outcomes against other universities.
Please refer to our Survey Resources for more information
University
Rankings
We prepare and submit data to relevant institutional ranks organisations such as Times Higher Education (THE), Quacquarelli Symonds (QS), and Academic Ranking of World Universities (ARWU). We are also involved in the University's rankings strategy development and the provision of related data and analysis.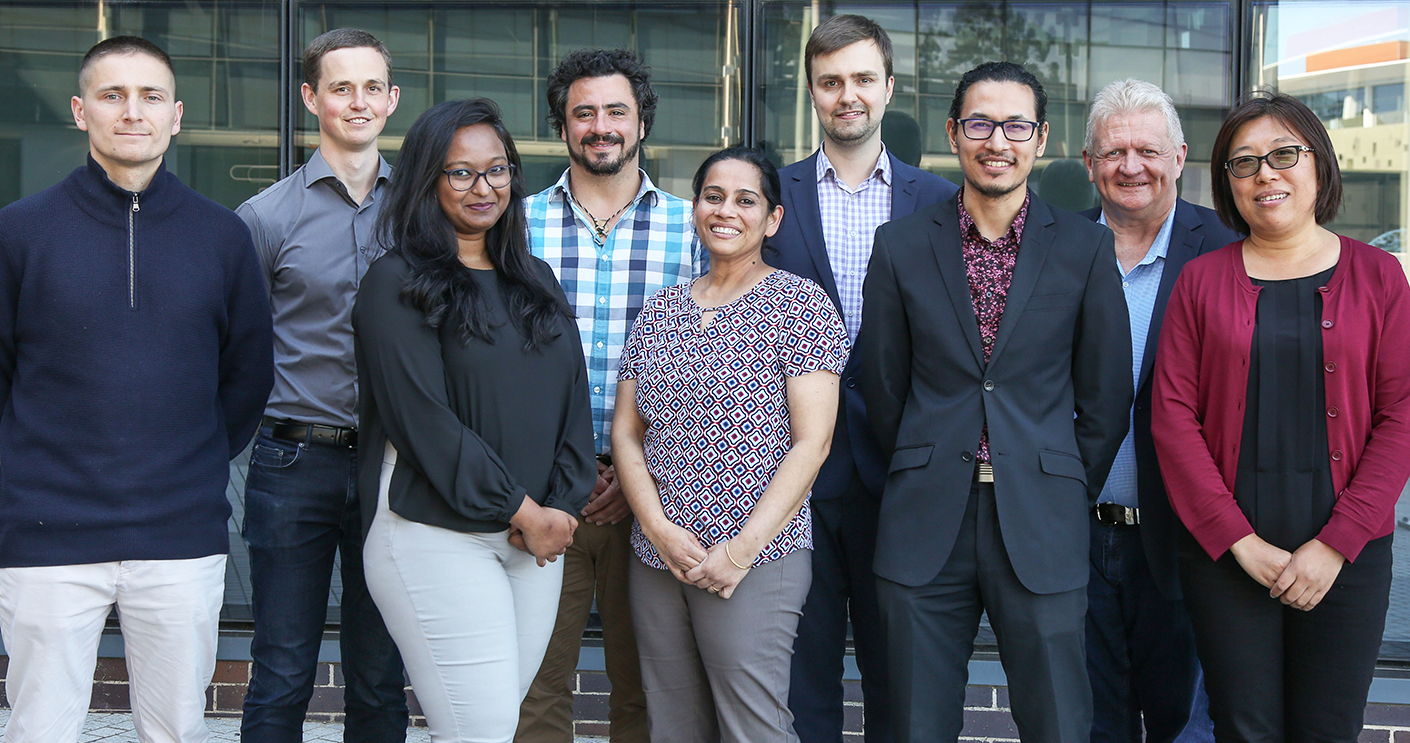 Left to Right: Matt, David, Fairooz, Juan, Chandrama, Sean (Director), Ban, Andrew, Sherry.
(Absent: Partha, Rebecca)
Contact Us

EMAIL

OFFICE

Australian Hearing Hub
Level 5, 16 University Avenue
Macquarie University NSW 2109

ONEHELP

Lodge a OneHelp Ticket:
Request Something > Analytics