The all exciting Cognitive Science booth at Open Day 2018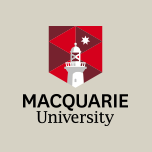 Macquarie University held it's Open Day on 18th August 2018. It was a day filled with fun, knowledge and lots of curiosity about life after school. Every Faculty and Department put their best foot forward to show young minds what they do at Macquarie University and this year Cognitive Science stole the show!
From the Deputy Head of Department to academics, higher degree research students and administration staff, we had a wide selection of volunteers that prospective students could approach, seeking answers to questions starting from how to choose our major to research topics and career opportunities.
Not only this, students had the opportunity to put on the Emotiv headset and see their brain activity on a screen, helping them understand the phenomenon of neural signalling in the brain. We had 'VR and the Brain' sessions, allowing excited youngsters explore the world of virtual reality. Dr. David Kaplan was present at the Faculty of Human Sciences stall too, answering questions and explaining what Human Sciences and Cognitive Science have to offer students and how they can become a part of a community where they'll be able to make a difference in people's lives.
Overall, it was a very successful event which saw 7000 people attend and the Department of Cognitive Science especially had an amazing day inspiring prospective students to join us and unravel the mysteries that lie within the mind and the brain!