Applied Finance Lecturers
Our applied finance lecturers are our greatest asset. Each of our lecturers has extensive relevant industry experience as well as appropriate academic credentials. They bring real world experiences to the classroom and demonstrate how finance is applied in day-to-day business.
Industry advisors, who are also experienced finance practitioners and experts, support our faculty. These advisors are members of program-specific groups who provide current, relevant, and valuable advice.
Together our faculty and industry advisory groups ensure that our graduate applied finance programs remain the finance industry's premier educational programs, meeting the needs of professionals operating in Australasian and global markets.
View profiles of some of our teaching faculty, below.
Lindesay Brine
---
Director - Macquarie Applied Finance Centre Adjunct Fellow (Case Studies in Applied Finance)BEc DipEd(UWA) MappFin(Macq) FFTP A Fin MAICD
Lindesay has had over 20 years working in Banking and Financial Markets; holding senior positions in multinational banks such as NAB, Westpac and Bankwest. Lindesay uses his expertise in assurance, global markets and consulting to deliver the unit "Case Studies in Applied Finance." Lindesay is the C… View full profile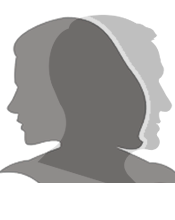 Tony Carlton
---
Associate Professor (Corporate Financial Strategy)PhD(Macq) MCom(Hons) BCom(Hons)(UNSW) SA Fin
Tony has over 25 years of experience in the manufacturing, resource and agricultural industries. He held senior positions in CSR including Treasurer and General Manager of Finance and Strategy and was a member of the senior executive team. He now is the Executive Director of Corporate & Professional… View full profile
Dan Daugaard
---
Senior Lecture (Portfolio Management and Valuation, Applied Portfolio Management) MEc BEc(Macq) CFA
Dan's teaching expertise is in portfolio management, valuation and derivatives. He also supervises students writing business case studies and leads the ESG research for the Centre for Corporate Sustainability & Environmental Finance. Prior to academia, Dan managed institutional investment portfolios… View full profile
Shane Magee
---
Senior Lecturer (Finance Principles, Financial Risk Management)PhD MAppFin(Macq) BCom(Newcastle)
Shane trained as a Chartered Accountant and then rose to become a Senior Vice President in the corporate treasury group of Citi Australia. In Citi, Shane gained extensive experience in borrowing in domestic and offshore money markets, managing currency and interest rate risks, liquidity management, … View full profile
Stephen Reid
---
Adjunct Fellow (Applied Business Valuation)MAppFin(SecInst) BEc(Macq) CA F Fin
Stephen is a Partner of Deloitte Australia and has had previous global leadership experience as a Director at Deloitte Thailand and Senior Manager at Deloitte Hong Kong. He has over 25 years of corporate finance experience, particularly in the valuation of shares, businesses and intangible assets. H… View full profile
Elizabeth Sheedy
---
Associate Professor (Financial Risk Management)PhD(Macq) BCom(UNSW)
Elizabeth has held executive roles for over 10 years consecutively. She has experience as an Associate Director at Macquarie Bank working in Foreign Exchange. In this position, Elizabeth developed Australia's first Currency Overlay product for superannuation funds before moving to Funds Management. … View full profile
Manda Trautwein
---
Adjunct Fellow (Applied Business Valuation)MAppFin(Macq) MAppTax(UNSW) BCom(Macq) CA
Manda has been a director at William Buck for over 10 years, where she established their corporate advisory services division. She has significant experience in undertaking a variety of business valuations and has recently become a Non-Executive Director at Judo Bank. Manda is a Chartered Accountant… View full profile
James Waddell
---
Adjunct Fellow (Debt Capital Markets),MAppFin(Macq) BCom(UNSW) CPA
James has had over 20 years of experience as a Director at NAB. He has had various roles in financial markets; however, he specialises in Sustainable Finance and has expertise in debt capital markets, interest rates and foreign exchange products. James is an Honorary Fellow at the Applied Finance Ce… View full profile
Roland Winn
---
Senior Lecturer (Corporate Finance and Investment and Credit Analysis), PhD BEc(Hons)(Syd)
Roland has over 20 years of investment industry experience. He was recently a Manager of the Investment Analysis team at New Zealand Super Fund. Roland has experience managing public and private asset portfolios, providing corporate and strategic advice, and was the Head of the CP2 research strategy… View full profile