Property
Slideshow presentation
The following slideshow can be cycled through displays. Depending on screen reader and browser combination, they may present one at a time or all at once. The screen reader will also present the navigation buttons Slide #1 to Slide #. Additionally, when the slideshow has keyboard focus, the left and right arrow keys can also be used to navigate the slides.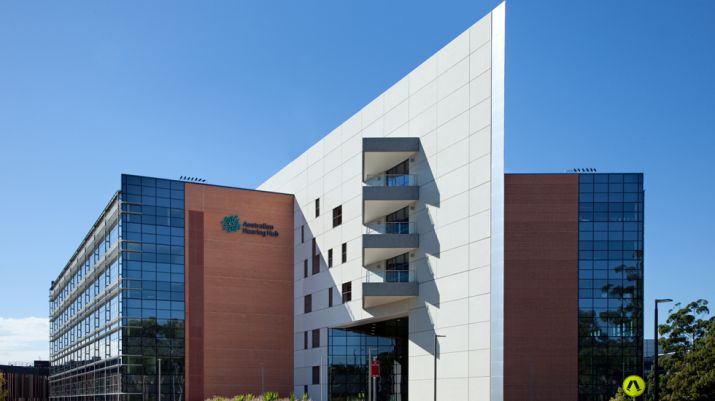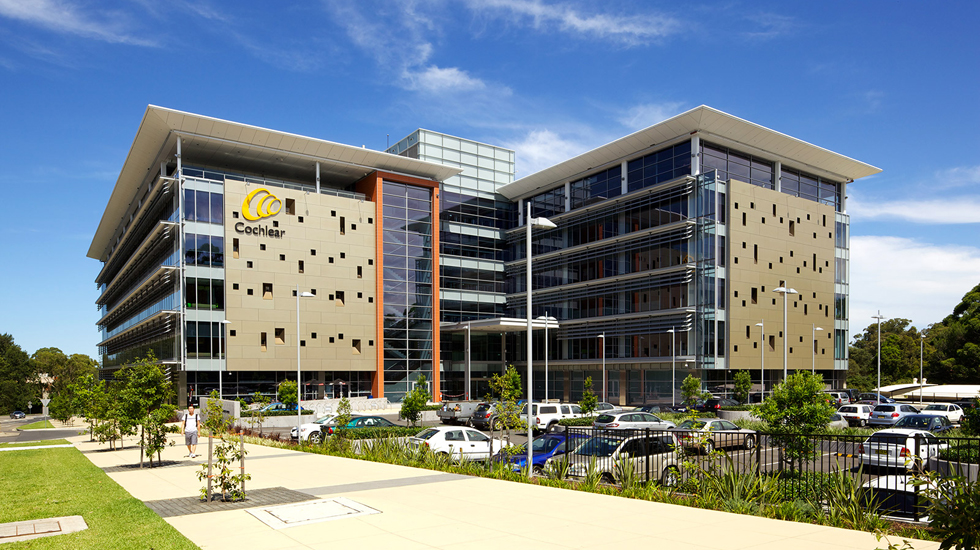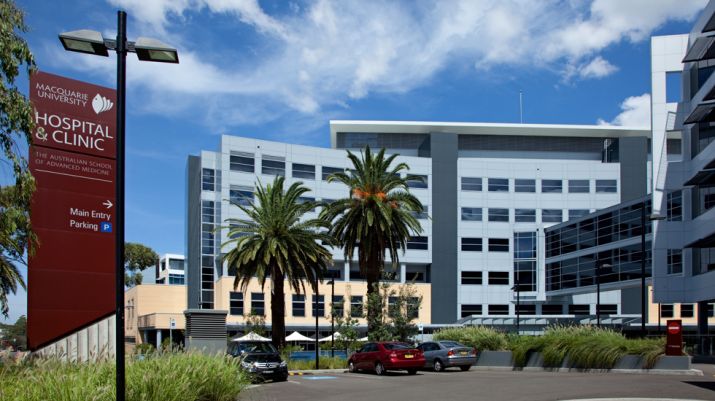 End of slideshow
Macquarie University Property is responsible for the planning, development, management and maintenance of the University's infrastructure and buildings, looking after the space and facilities required for the University to achieve its learning, teaching and research goals.
Development
Property works alongside the University's Executive as well as the Faculty and Department heads in order to best identify what infrastructure and building investment or development will assist in the achievement of the University's goals, and help build a stronger future for the University.
Property, along with University Executive, are involved in the identification, planning and initial implementation of projects and partnerships that have the potential to significantly benefit the University, both now and in the future.
Asset management and leasing
Asset Management is responsible for the management of the Macquarie University Academic, Research and Commercial Precincts, comprising of approximately 300,000 sqm of gross floor area in over 80 buildings and car parks. The 126 hectare Campus includes a dedicated Research Park, office space, retail and service facilities including the Macquarie University Library and Australian Hearing Hub. Asset Management brings together an experienced team of property professionals with property expertise in the areas of strategic asset and leasing management, property and estate management, facilities and engineering management, sustainability and dedicated customer service.
If you have any questions about the existing Research Park, or present or upcoming leasing opportunities, please contact Property Head of Asset Management, Michael Carabetta, on (02) 9850 7143 or via email
Project management
All building and infrastructure projects on Campus are managed by the Property Project Management team. They provide project services including research, space planning, design, procurement and project management to bring about the successful completion of maintenance, refurbishment, building work and infrastructure projects.
The Project Management team work with the Director and Development Manager as a development project moves from initial planning to implementation, and then manages that project through construction until it is completed and ready to be handed over to the Asset Management team. They also refurbish and identify how to best utilise existing facilities, and work on projects arising out of Campus needs.
Building services
Building Services maintains campus infrastructure, plant and equipment, including utilities and energy management and the University's 'Comfort Cooling' system. They also provide technical/trades support for mechanical and electrical services on campus, manage the Building Management Systems, and support Sustainability initiatives with utility metering and other trade or technical work.
The Building Services team also develops and manages energy creation initiatives around Campus, including the trigeneration towers.
For all enquiries or work requests relating to the operation and maintenance of campus infrastructure, plant & equipment, including air conditioning, toilets, lifts, and building and window maintenance, please use the Property Service Request online form.
Campus operations
Campus Operations manage the state of the University campus grounds. Their work includes the groundskeeping and landscaping on campus, and development and maintenance of roads, footpaths and lighting.
For all enquiries or work requests relating to the operation and maintenance of the University campus grounds, please use the Property service request online form.
Sustainability
Here at Property we strive to embed sustainability in all that we do, from creating new buildings using sustainable design principles, to reducing our ecological footprint by ensuring efficient use of resources.
Our concept of a Living Laboratory presents the built and natural environments of Campus as a resource for learning and research. Read more...
Security
Security provides a wide range of services, from patrolling the Campus to crime prevention, a Courtesy Shuttle Bus, Building Access Control, Lost Property, parking regulation and permits, traffic enforcement, and the Security Alert Service.
They are based in Building C1A - 17 Macquarie Walk, opposite the new Library. For all Security emergencies please call (02) 9850 9999 or ext. 9999.
Audiovisual technical services
Audiovisual Technology Services (AVTS) provides technical and operational support for the delivery of teaching to all groups of students, whether on or off campus.
For more information, including about the booking of equipment, please visit the AVTS webpage.
Timetabling and room bookings
The Timetabling team creates the complex timetables each Session. Room Booking officers manage all University-related room bookings.
Printery
The Printery is located in Building Y4A - 4 Link Road, on the western side of Campus.
They provide all the University Business Stationery (business cards, letterhead, With Compliments slips, envelopes), and print all Academic Coursework and Student Course Material.
They also do general print work, including flyers, posters, catalogues, reports, manuals and direct mail. They can print in black and white and colour (digital and wide format), offer finishing and binding services, and can do typesetting, editing and limited graphic design.