We are keen to hear your story ideas so we can potentially tell a wider audience about the good things happening at the University. There are several proactive steps you can take in partnership with the Communications team:
If you are interested in receiving regular updates on where Macquarie appears in the media, you can also sign up to our daily media report, sent directly to your inbox. Notify the Communications team to join the mailing list: communications@mq.edu.au.
Recent Macquarie stories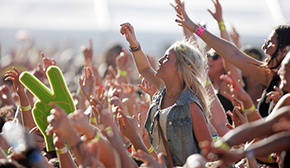 Professor David McAlpine, Director of Hearing Research at the Australian Hearing Hub, contributed the article 'Just turn that music down' in The Australian, commenting on the dangers to hearing during the music festival season. The opinion piece was widely mentioned across radio and television, and Professor McAlpine was interviewed on ABC News 24 and ABC radio, as well as 2GB's Sydney Live program and 2UE.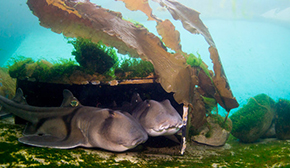 Professor Culum Brown from the Department of Biological Sciences provided comment to The New York Times about his research which tracks the movements of sharks to gain insight into their social behaviour. The research found that sharks appear to seek the company of other sharks. Further coverage then appeared in the Australian Financial Review.