Have you been keeping up with the news? Throughout the year there has been a steady stream of stories in the media reporting on the work conducted by Macquarie's researchers and academics. Every now and then there comes a news story that captures the imagination of peers and public alike through the media.
In no particular order,  here are some of our top news stories of 2015.
HRH Prince Harry comes to campus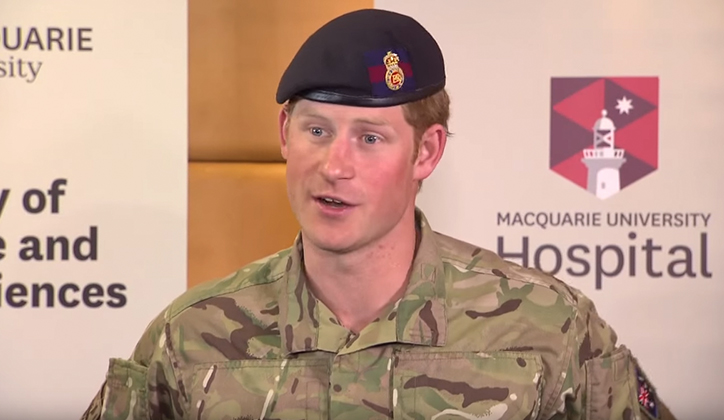 On Thursday 7 May Macquarie University Hospital was honoured to host royalty on campus. His Royal Highness Prince Harry was on site to meet Lieutenant Alistair Spearing, a patient and British soldier who lost both of his legs in Afghanistan in 2011. National media coverage featuring surgeon Dr Munjed Al Muderis and Macquarie University Hospital CEO Carol Bryant, appeared across TV, radio, print and online.
Key coverage included a live appearance by Dr Al Muderis on Sunrise on Channel 7, as well as news coverage on Channel 9, Channel 7, Channel 10, and Sky News, ABC 702, the Sydney Morning Herald, the Daily Telegraph and more. In total 100+ Television, 100+ radio, and 20+ print and online pieces appeared over the week.
FIRST Robotics – inspiring students with STEM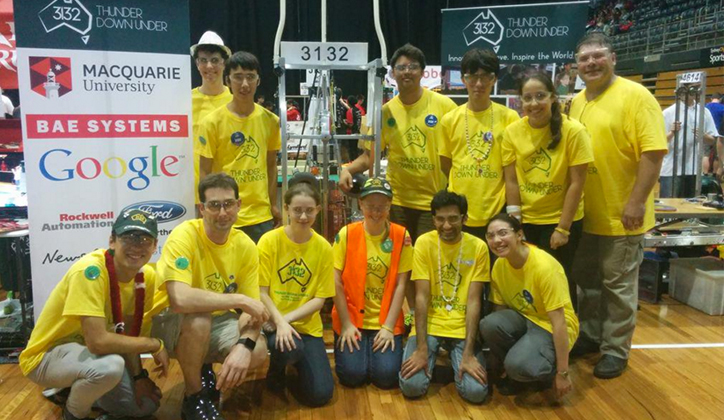 In March FIRST Australia hosted its inaugural 2015 FIRST Australia Regional at the Sydney Sports Centre. Hundreds of students from around the Asia Pacific region took part in what became Australia's largest robotics competition, with media coverage profiling the competition – sponsored by Macquarie University – and how it inspires students to engage with STEM in school and beyond.
Vice-Chancellor Professor S Bruce Dowton appeared on  ABC's 7.30 program, which highlighted the competition's social inclusion values to engage students with limited exposure to robotics. From the Department of Engineering, and as Director of FIRST Australia, Luan Heimlich spoke live on Weekend Sunrise and ABC1 News about the opportunities the competition gives to young people in STEM. Also from the Department of Engineering, Professor Michael Heimlich spoke to SBS TV, ABC Radio PM, and Start Up Smart magazine about the competition. Additional coverage included the Sydney Morning Herald, ABC 702, and 10+ regional print publications supporting their local teams who competed #OMGrobots.
Whale of a tale – mum leads the way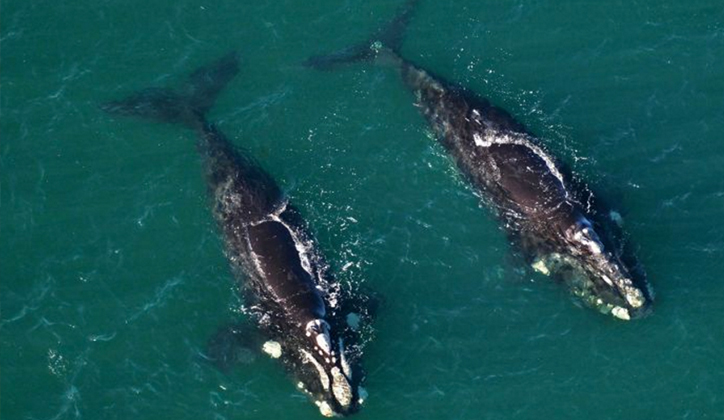 Recently Professor Rob Harcourt from the Department of Biological Sciences spoke to the media regarding his study that found that the migratory behaviour of endangered southern right whales, learned from a whale's mother in its first year of life, has helped to shape the genetics and population recovery of this species.
Coverage appeared in The Australian, ABC online and Business Insider. Rob also spoke on ABC Hobart Afternoons about the research.
Lead astray – mining chemicals exposure lowers school scores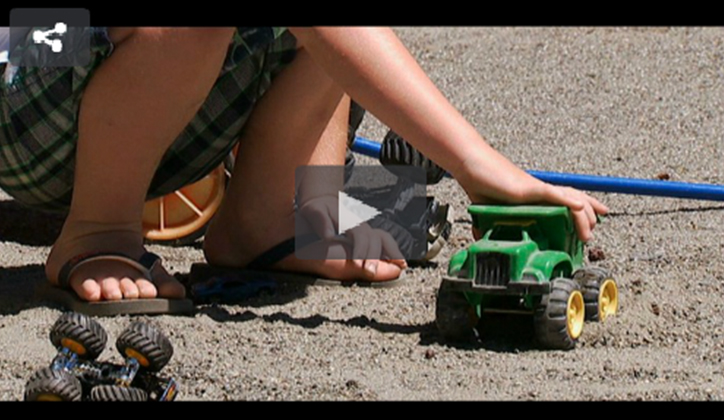 In February Professor Mark Taylor from the Department of Environmental Sciences spoke with several news media outlets about research which has indicated a correlation between childhood lead exposure and an increase in crime rates. The initial coverage appeared on ABC Catalyst, and Mark also wrote a Conversation piece to coincide with it airing. Following this, the story also attracted interest from the Canberra Times, EducationHQ, 2SER and several local news media.
Stressed bees leads to colony collapse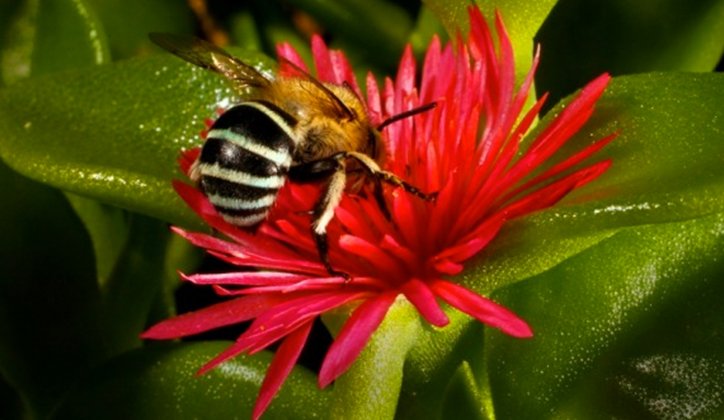 Dr Andrew Barron from the Department of Biological Sciences had his research on the reasons for bee colony collapse featured in the Sydney Morning Herald, ABC Online, LabOnline, Los Angeles Times, The Land, and the International Business Times. Dr Barron also spoke on ABC Ballarat Mornings and 774 ABC Melbourne Breakfast.
The research found that stressors such as pathogens, pesticides, and nutritional deficits forced young bees to forage earlier in their lifecycle, and experience a higher chance of early death.
Life-saving surgery without an incision – Gamma Knife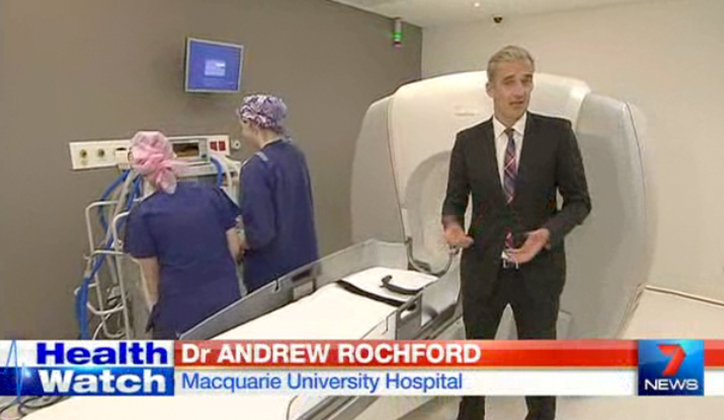 Dr Michael Izard and Dr John Fuller from Macquarie University Hospital featured in an exclusive story for Channel 7 on the first child to receive treatment by the Hospital's Gamma Knife, which offers non-invasive brain surgery. To undergo life saving treatment, 11 year old Courtney Zeimer became the first beneficiary of Mr Doug Thompson's Gamma Knife Fund, established last year. Coverage also appeared in the young patient's local paper, the Cairns Post.
Frog species croaking faster than we thought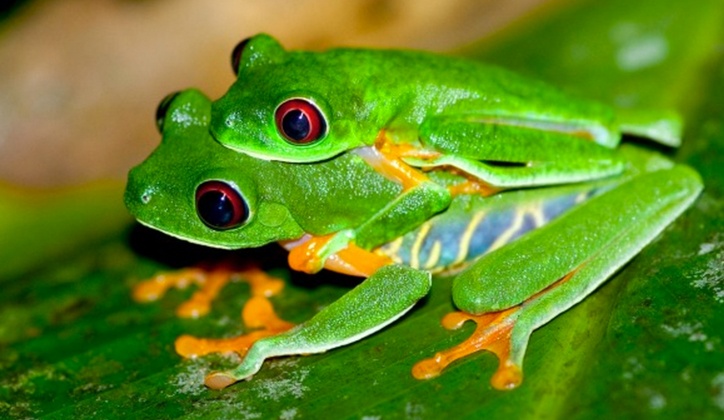 Frogs are facing mass extinction, with new research led by Dr John Alroy showing hundreds of species have been lost over three decades due to factors such as pollution and habitat destruction. If extinction rates continue unabated, hundreds more frog species could be lost within the next century.
Coverage of these findings appeared in the New York Times, Washington Post, Sydney Morning Herald, Age, ABC, Canberra Times, WA Today, the Scientific American, and the International Business Times.
Firies fundraising for MND research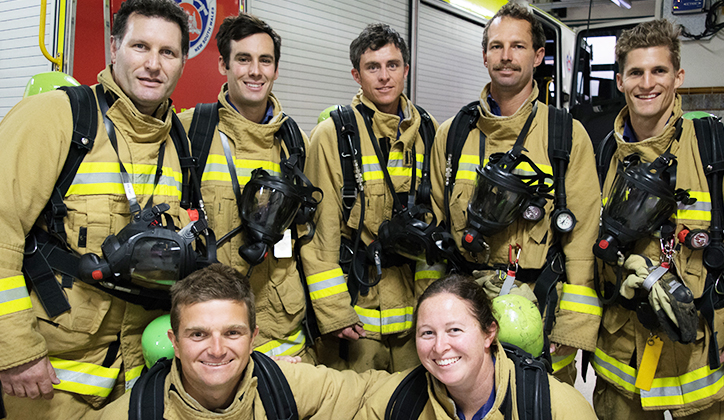 Throughout September and October media outlets great and small reported the intention of Fire and Rescue NSW firefighters to climb the Sydney Tower Eye in full gear to raise money for Macquarie's MND research centre.
Professor Dominic Rowe from the Motor Neurone Disease Research Centre was interviewed on ABC News as well as Channel 9′s Today program on the day of the event, as crowds came to cheer the firies on. For weeks in the lead up to, and following the event, regional media coverage also appeared in local newspapers all over NSW to support their local fire fighting team.
Open plan vs closed classrooms – what impact does acoustics have on children's learning?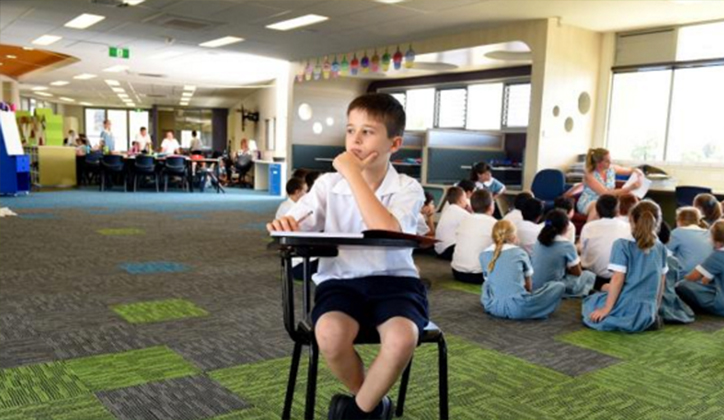 As the school year kicked off this year, PhD candidate Kiri Mealings from the Department of Linguistics and the Child Language Lab saw her research into the acoustics of open plan classrooms profiled by the Daily Telegraph and syndicated outlets: Open classes hit the sound barrier: Kindy kids unable to hear lessons. Following this she also had an article "Students struggle to hear teacher in new fad open-plan classrooms" published in The Conversation, and she spoke on several radio programs including 2GB, 2SER FM, ABC Newcastle Mornings and 666 ABC Canberra.
Now as the school year draws to a close, Kiri's research has been resurrected in the media, featuring in the Sydney Morning Herald, The Age and Yahoo! News Australia. Again, she was called upon to speak on radio, including ABC's RN Drive. A great example of research tying into the news agenda.
So we named a lizard after Sir David Attenborough…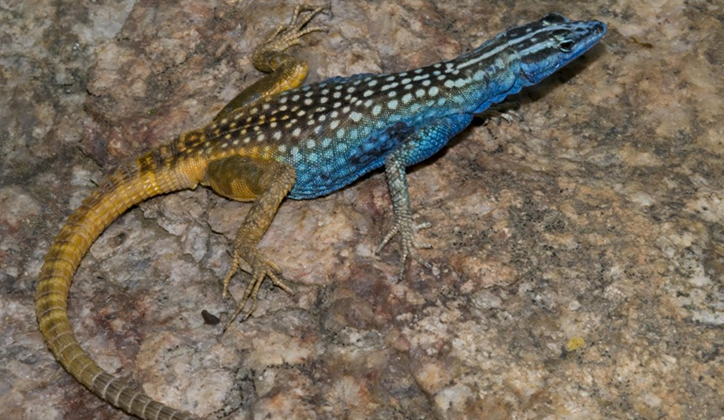 What do you do when you discover a new species of African flat lizard? You name it after world-famous naturalist Sir David Attenborough! That is exactly what Dr Martin Whiting from the Department of Biological Sciences did. The beautiful two-tone lizard, which is native to the Northern Cape, was named Platysaurus attenboroughi, which attracted media interest from the BBC,  IFL Science, Courier-Mail, CBS News, Zee News, and iol scitech.