For many, the temptation to sneak a peek into the world behind the hoarding walls surrounding Building E7A is all too much, with many staff asking This Week to get the scoop!
Several phone calls and a photo shoot later, This Week  brings you a look inside one of our oldest buildings, currently under construction.
Internally, Building E7A resembles an abandoned building, almost completely gutted with the final demolition work to be completed following the conclusion of exams. Once demolition is complete, newly appointed builder Buildcorp Interiors will commence the construction of the new, purpose-designed home for the Faculty of Science and Engineering.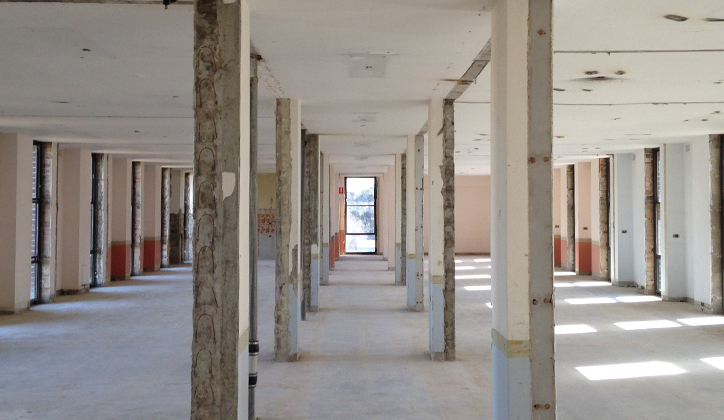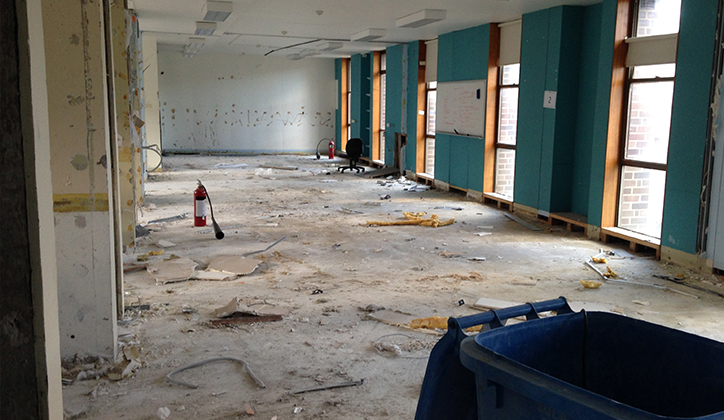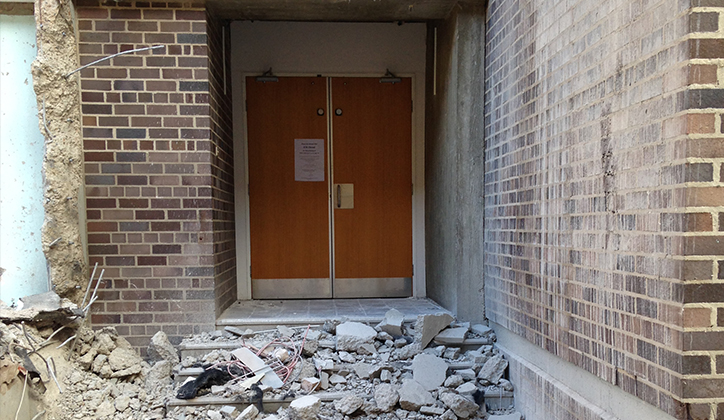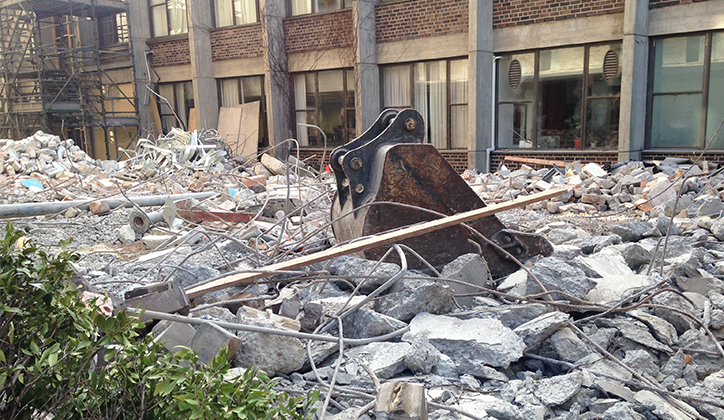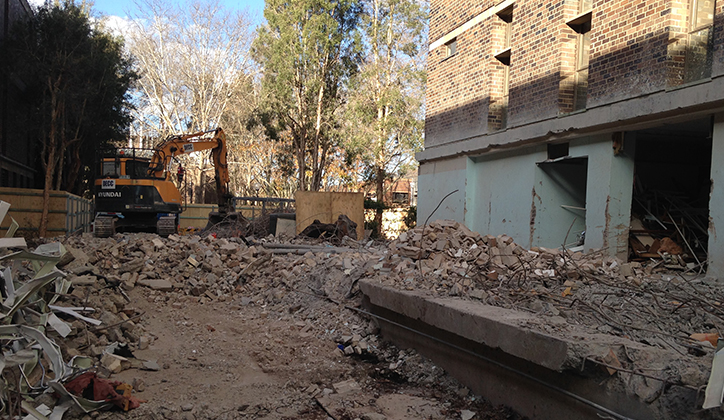 Over the next couple of months, the site will continue to be excavated and will include:
laying building foundation piers
the demolition of lift shafts before the installation of new structural steel for new lifts
the demolition of external pavements and partial demolition of the internal courtyard façade
the installation of new electrical, water, and communication services
The Property team has arranged for as much of the noisy works to be completed throughout December to February, with Session 3 classes scheduled away from the construction site where possible. The hoarding around the site has also been extended to ensure the safety of the University community as works increase.
If you have any questions or concerns about the E7A project, email e7a.project@mq.edu.au or visit mq.edu.au/e7a-project