TV, radio, print and online – our researchers share their expertise and profile their recent work across a range of media outlets. Here are some examples from the last month.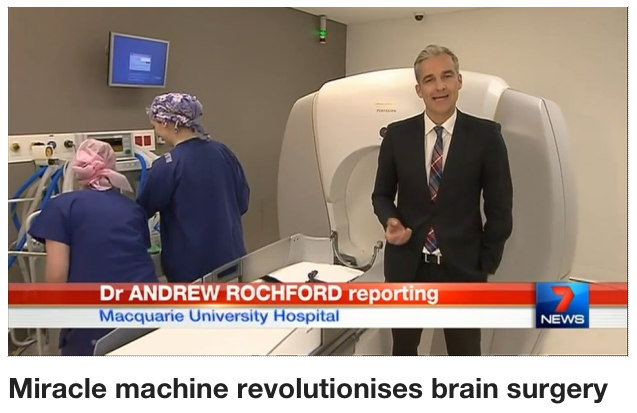 Brain surgery without the knife
Dr Michael Izard and Dr John Fuller from Macquarie University Hospital appeared in an exclusive story for Channel 7 on the first child to receive treatment by the Hospital's Gamma Knife, which offers non-invasive brain surgery.
Courtney Zeimer was chosen for the treatment as she has an arterio-venous malformation (AVM) – a tangle of dilated blood vessels that disrupts normal flow in the brain, and was the first beneficiary of Mr Doug Thompson's Gamma Knife Fund, established last year.
Courtney's story also appeared in her local paper The Cairns Post.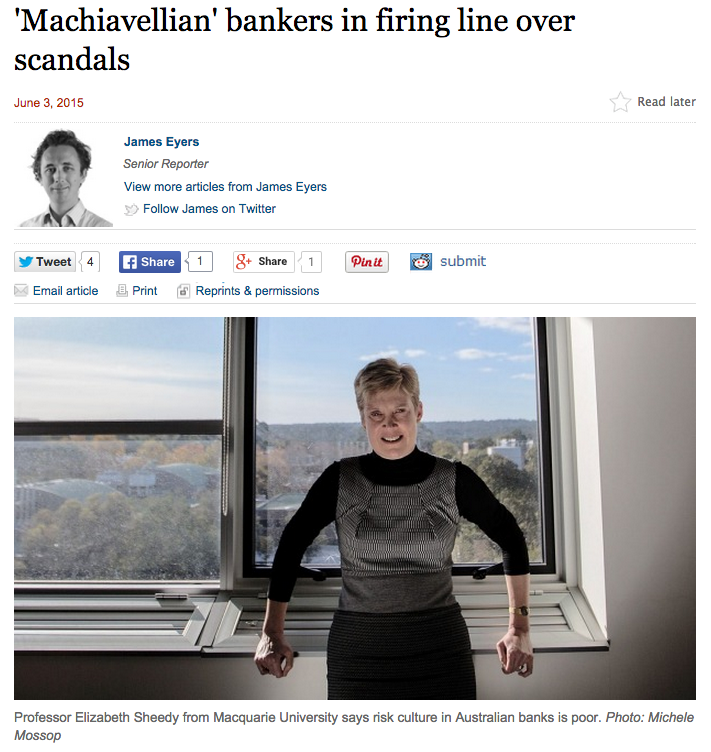 Machiavellian bankers
Associate Professor Elizabeth Sheedy [pictured above] from the Macquarie Applied Finance Centre and her world-first banking study, the Risk-Culture project, featured in articles across Fairfax earlier this month, appearing in the Australian Financial Review, Sydney Morning Herald, The Age, the Canberra Times and the Brisbane Times. Associate Professor Sheedy was also interviewed on her project on Melbourne ABC 774′s Mornings program.
Associate Professor Sheedy's project is based on a survey of 25,000 bankers from 300 business units in three of the biggest banks in Australia and Canada. The two-and-a-half year study focused on banker personality traits that lead to destructive behaviour, and has found risk culture in Australia's banks is worse than Canada's.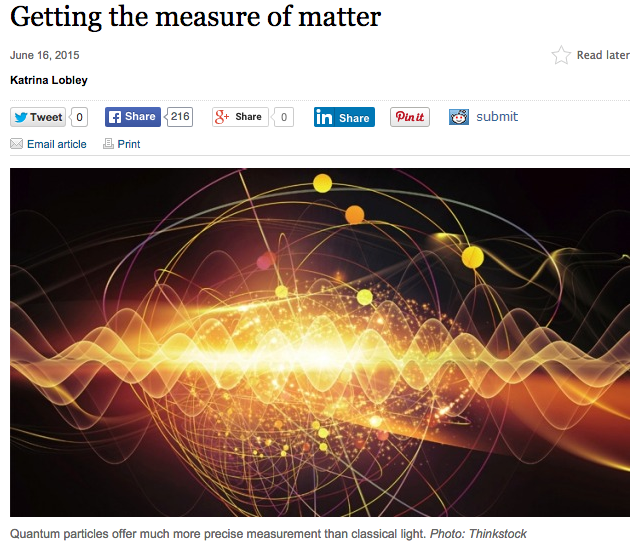 A photon walks into a hotel…
Keith Motes from the Department of Physics and Astronomy commented to Fairfax newspapers on a joint paper with Dr Peter Rohde from the University of Technology on a new approach to measuring single photons. This approach has real-life applications in mining, medicine and other fields and could help advance these areas. Coverage appeared in the Sydney Morning Herald and the Age.