In the final week of our profile series on the Academic Staff Awards finalists, we celebrate the academic staff who Macquarie students have nominated as outstanding educators.
Register to attend the ceremony next week on Wednesday 15 November.
---
Vice-Chancellor's Learning and Teaching Student-Nominated Award
This award recognises staff for their teaching and support of learning that influences, motivates and inspires students to learn.
---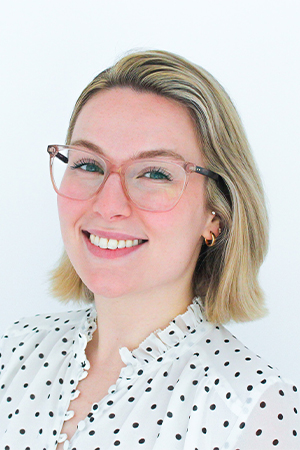 Ms Georgia Cam, Macquarie Law School, Faculty of Arts
Georgia Cam's career as an educator began when the challenges of teaching were exacerbated by the idiosyncratic struggles of remote learning. At a time when students lacked motivation for a multitude of reasons, Ms Cam's teaching philosophy emerged.
By deviating from the signature technocratic pedagogy of law, Ms Cam uses interactive case studies that adopt a social, political and cultural lens to "bring the content to life".
Students feel so motivated by her teaching philosophy that they regularly ask what other units she teaches so they can continue to model the behaviour of future advocates. Some students even claim she is "the only reason" they passed the unit.
"Georgia has created such a positive environment for the students," says one of her students. "She is supportive and extremely engaging and makes all complex ideas seem so simple. Every student I have talked to from her different classes adores her; she creates a fun and engaging atmosphere for all."
Meanwhile, from one of Ms Cam's students: "This is my fifth year of university and I can honestly say that Georgia has been the best tutor I have had by far. Her efforts to break down each week's content in a simplified way, in spite of it being conceptually challenging, has been truly amazing."
---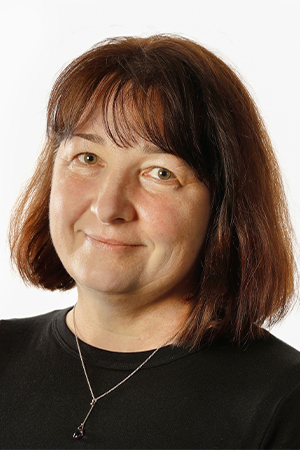 Dr Irina Dedova, Department of Chiropractic, Faculty of Medicine, Health and Human Sciences
This is the third time in as many years Dr Irina Dedova has been nominated for this award. She holds a powerful position in redesigning the anatomy curriculum, which is considered by many students to be a challenging part of their degree.
"There are obligations attached with educational design to influence the overall future and wellbeing of students," she says. "I am not a source of knowledge but a guide who genuinely cares about students' progress and feelings."
Dr Dedova is dedicated to evidence-based practice – helping students navigate major concepts efficiently through carefully planned chunks of learning experiences.
"I care about my students and this is why I ensure that they have the most logical, well-constructed, inclusive design and delivery and efficient resources," she says. "For me, being empathic means remembering what it was like when I was a student and how I would like to be treated. Students know that any time they are welcome to reach out to me, it is okay to make mistakes and I will not judge but will help find solutions."
High distinctions have tripled since her redesign.
"The layout for learning is amazing," says one student. "If I'm confused about something, there's always another resource to help me."
---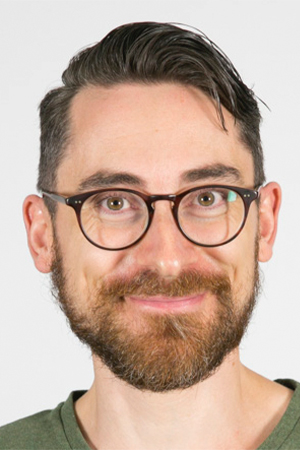 Associate Professor Richard Garner, School of Mathematical and Physical Sciences, Faculty of Science and Engineering
Some students see mathematics units as a 'necessary evil' – something they must complete to graduate, but do not expect to enjoy.
Associate Professor Richard Garner seeks to shatter this preconception – and share the "excitement of solving problems through mathematics".
His approach typically starts with problems that are relevant and valuable, for example, planar graphs might be introduced via the problem of printing an electrical circuit onto a circuit board without crossing traces.
"This gives an authentic experience of how the way mathematics is done. Students learn not only the how of mathematics but also the why of mathematics, and are hopefully inspired to apply the mathematical approach to other problems they encounter," says Associate Professor Garner.
"Mathematics is about tools and techniques but also about a way of seeing the world: like the puzzle page of the newspaper, it is about the creative joy of form and structure. The key point is that this is immense fun!"
And despite some trepidation, students agree: "Richard was able to make me think about how the world of math interacts with the real world and problem-solving as a tool."
Another said, "His explanations are short yet extremely clear, which makes learning difficult and complex concepts a lot easier."
---
Ms Emily Gray, School of Mathematical and Physical Sciences, Faculty of Science and Engineering

Many students view statistics as the most challenging part of their degree. Sessional academic tutor Emily Gray embraces this perception and sets out to empower students and help them "find their love – or, at least, appreciative tolerance – of statistics".
By making her classes a safe space to question, discuss and "share an excitement for learning", she's able to achieve this and more.
One student called Ms Gray an "amazing tutor who has been very insightful and gives a great experience in class", adding that she "loves what she does, which makes the class that much more enjoyable".
Ms Gray believes success in learning is individualised and future-focused. She encourages students to apply their learning beyond the unit, developing a skills toolbox they can use to thrive in their professional pursuits.
"I tailor explanations to the specific characteristics of each class or individual student … and provide detailed and personalised feedback to assist students' communication and critical thinking in their degree and career."
Many students praise Ms Gray's ability to make complex content understandable.
Says one student: "[She is] really good at teaching, explaining in an easy way to understand, giving exceptional feedback that has helped me in all of my units so far".
---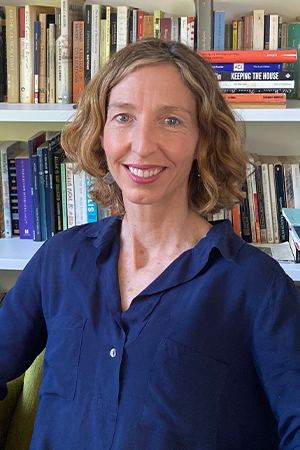 Dr Michelle Hamadache, Department of Media, Communications, Creative Arts, Language and Literature, Faculty of Arts
Student 'success' can be measured in achievements – publication, fellowship, live performance, career – and in a student's sense of meaningful learning.
Dr Michelle Hamadache fosters both types of success.
Since she became Director of Creative Writing in 2021, enrolment, retention and engagement in undergraduate and postgraduate programs have risen significantly. But Dr Hamadache looks beyond these milestones and at how her teaching enables and inspires student success.
"I want students to feel they are part of a vibrant and inclusive community, where assessments are stepping stones to bigger and better things," she says.
"I have fostered opportunities and experiences that build confidence and connection and give students the skills to bridge the gap between their studies and professional life."
This year, two of Dr Hamadache's students were awarded prestigious WestWords fellowships. Her first-year students have performed poetry alongside international prize-winning poets. And others have had articles and books published.
Her role as teacher also enables her to show what creative writing can do for the development of self and community.
"This is harder to quantify, but no less important," she says.
Her students appreciate her philosophy: "The way she set up the unit made me love it thoroughly and rediscover my love for creative writing."
---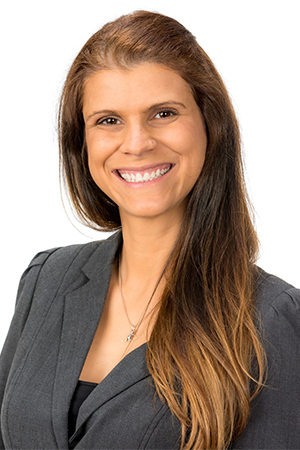 Dr Marina Junqueira Santiago, Macquarie Medical School, Faculty of Medicine, Health and Human Sciences

"Enthusiasm is contagious," says Dr Marina Junqueira Santiago. And it plays a pivotal role in fostering a positive, engaging learning environment.
Pharmacology may pose a challenge for student engagement, but it's one Dr Junqueira Santiago takes in her stride.
"I want students to wake up in the morning and feel excited about coming to class," she says. So, she enters the room with enthusiasm and passion.
"I take students as partners," says Dr Junqueira Santiago who, with her students, co‑designed the debate rubric in the Contextualising Professionalism in Health Care Systems unit.
"It made the learning process enjoyable and encouraged students to take an active role in their education. By showing my enthusiasm for the subject and incorporating real-world examples, I spark curiosity and interest among my students," she adds.
Dr Junqueira Santiago has been credited with making "any unit fun", which is why she's repeatedly asked to redevelop units in which student engagement is a problem.
"Her enthusiasm for the unit drove our enthusiasm for the unit," says one student.
Another says: "I was sceptical coming into the unit, but Marina's dedication, approachability and genuine desire to motivate us saw me develop a genuine interest and motivation to do well."
---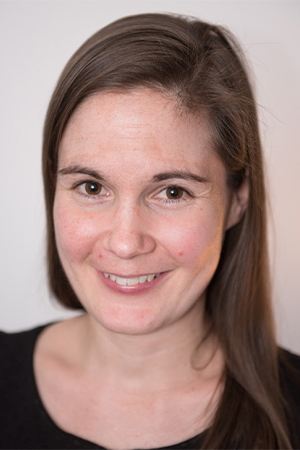 Dr Jillian Kramer, Department of Media, Communications, Creative Arts, Language and Literature, Faculty of Arts 
Dr Jillian Kramer thought her teaching could ramp up to meet student needs when COVID-19 hit. But when one of her 'confident' students joined Zoom in tears, she adjusted her strategy.
"Prolonged periods of uncertainty impacted student wellbeing and exposed flaws in my teaching," says Dr Kramer, who expanded her philosophy.
Now she regularly checks in with students by email and starts tutorials by asking how they feel about the unit on a scale of zero to five to identify those at risk.
Submission rates have skyrocketed, with 88.41 per cent of Visual Media and Communications students who had not submitted their final assessment going on to complete it after receiving a support email. Failure rates have also decreased.
To further minimise stress for her students, Dr Kramer encourages them to co‑design lessons.
"In week eight, I survey students so they can identify what they would like to practice or explore in more detail before submitting their assessments," she explains.
Her students notice the difference her strategy makes, with one stating: "I felt seen by the convenor, who often checked in with us through email, which is very important to me but lacking in other units. This has a huge impact on my motivation to engage with unit content."
---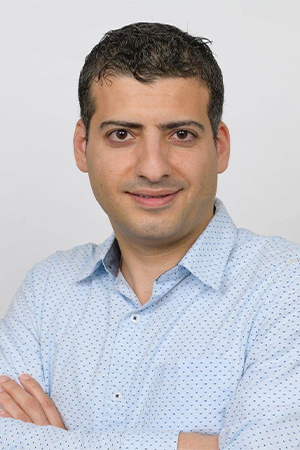 Dr Ali Lalbakhsh, Macquarie University College, Macquarie University College
Dr Ali Lalbakhsh is so successful at transforming the mindset of his students that many go from pathway units at Macquarie University College to second-year engineering with a head start on their university peers.
"Some of our newcomers have a mindset of not being good enough for engineering," says Dr Lalbakhsh. "This attitude downgrades their ambition only to pass the unit – an invisible engagement barrier."
So, he works on their mindset – starting with getting to know their life stories.
"I ask them to email me a self-introduction to spark conversations," he says.
This builds trust and helps Dr Lalbakhsh understand their vulnerabilities.
"Pathway students are often the most disadvantaged cohort due to the lack of empathetic teaching, while they need it most. Don't forget they are pathway students for a reason, which I aspire to unfold to help them grow."
The results are telling, with double the attendance rate and a huge increase in submissions. This year, every one of Dr Lalbakhsh's students agreed that he is approachable, helpful and creates a good learning environment.
"He made the whole class feel that we were going to be not just engineers but people who would change the world for the better," one student wrote.
---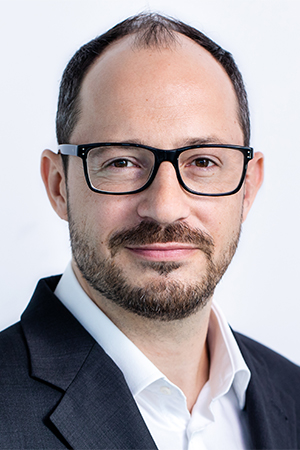 Dr Rico Piehler, Department of Marketing, Macquarie Business School
"Best educational experience." "Best teacher." "Best unit." "Macquarie is lucky to have him!" – Macquarie student feedback
Dr Rico Piehler's reputation precedes him. So much so that many of his students seek out his classes before they're scheduled to take them.
"I thought I'd better do this unit while you're taking it," said one student.
Dr Piehler addresses two challenges through his teaching style and philosophy: encouraging student engagement and enhancing their employability.
Dr Piehler is committed to fostering student engagement through his enthusiasm, which is ingrained in his teaching style. He inspires students through his passion and instills respect and fairness to create a supportive environment that nurtures learning. Students' joy of learning shows how Dr Piehler creates a positive social-emotional learning environment.
His background in an industry-founded academic department and his consulting experience shaped his teaching philosophy. Dr Piehler assists students in developing transferrable, work-related professional knowledge and skills through cases from his industry connections and collaboration projects, active learning workshops with practical activities and assessments that require his students to step into the role of practitioners.
Dr Piehler has been nominated for this award by his students in each of his three years at Macquarie University.
---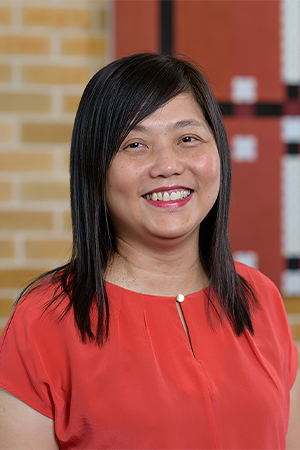 Dr LayPeng Tan, Department of Marketing, Macquarie Business School
Like consumers, students can be motivated if the value proposition is relevant and it is clearly communicated and delivered. Dr LayPeng Tan follows this key marketing principle in her learning and teaching.
"My goal is to inspire in students a 'want to learn'," she says.
Her innovative curriculum design, supportive learning environment and empathy mean her students are not just motivated but excel at unit level and beyond.
"My competency-focused approach is relevant to students' academic and professional goals. Upon completion, students can add these practical competencies to their CV for enhanced employability," she says.
Dr Tan's approach is paying off. During a full external review of the Bachelor of Commerce in 2022, Dr Tan's unit was one of two to be singled out as an exemplar of best teaching practice.
Course Director Dr Prashan Karunaratne says, "[Dr Tan's] work literally shines through hundreds of pages of documentation, dozens of hours of interviews and multifaceted feedback from industry, alumni, staff, students and beyond."
Dr Tan's students are also highly satisfied and forthcoming with praise: "[An] amazing unit convener who has designed a well-structured and informative unit that really helps us understand the real-world work setting."
---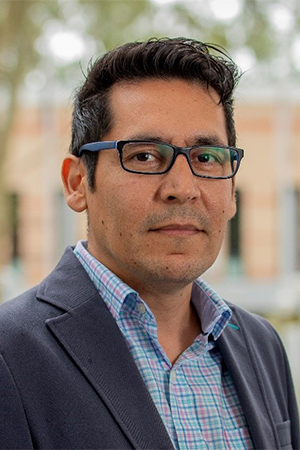 Dr Hector Viveros Tapia, Department of Management, Macquarie Business School
In caring for and guiding students, Dr Hector Viveros Tapia enthusiastically adopts their challenges as his own.
Many students in his core human resources management units have difficulty with their communication and research skills. But his positive, inclusive learning environment, in which he shows genuine curiosity for their experiences – and shares his own – breaks down the student-teacher barrier, allowing him to foster those critical skills.
"This is especially important for international students, who often struggle with adapting to a new educational system, language barriers and social integration," says Dr Viveros Tapia, whose latest challenge to engage students is the scavenger hunt, 'Where's Hector?'
"I aim to be an approachable and trustworthy mentor. I cultivate a non-judgemental space where students can openly discuss their challenges, assured of receiving empathetic guidance and support."
It is a philosophy his students appreciate: "I thought the lectures were very helpful and engaging, but my favourite element of the unit was the class tasks – a credit to Hector for making sure each student felt welcomed and all students were engaging in the work."
Dr Viveros Tapia has also seen a significant decrease in failure rates, down from 17 per cent in Session 1, 2021 to eight per cent in 2023.