In week three of our Academic Staff Awards finalists series, we get to know the early career academics at Macquarie who are already making a big impact in teaching and research.
Register to attend the awards ceremony on 15 November.
---
Vice-Chancellor's Learning and Teaching Early Career Award
This award recognises staff for their quality teaching and support of learning, and the impact they have on influencing, motivating and inspiring students to learn.
---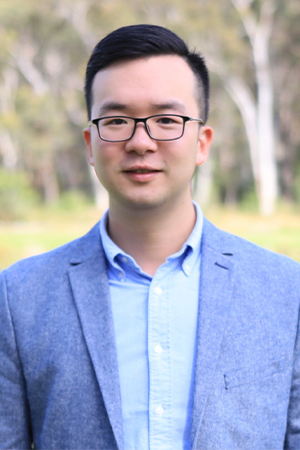 Dr Joseph Chen, Department of Marketing, Macquarie Business School 
Blind taste testing and viral TikTok videos may seem a long way from in-depth psychological theory, but for Dr Joseph Chen, social psychology experiments, real-world cases and creative marketing have been a huge success in stimulating student curiosity and comprehension of difficult ideas.
After taking over postgraduate core unit Advanced Consumer Behaviour in 2020, Dr Chen reconceptualised his teaching philosophy and completely redeveloped the unit.
"Studying consumer behaviour requires students to gain an in-depth understanding of psychological theories and apply them in marketing," he explains. "However, psychological theories are abstract, distant and complex for marketing students."
Dr Chen's teaching now centres on making them understandable, stimulating and relatable for marketing students.
He achieves this through activity- and case-based learning. The blind drink taste test, for example, made consumer sensory theory more tangible and relatable. Students now adopt social influence theory to create viral videos on TikTok and use theory of planned behaviour to design DrinkWise campaigns.
Dr Chen also invites industry speakers, including graduates, managers from global companies and influencer marketers, to share their successful marketing experiences.
His students appreciate the new format, with 100 per cent agreeing that he creates a good learning environment (2023 Learner Evaluation of Teaching).
---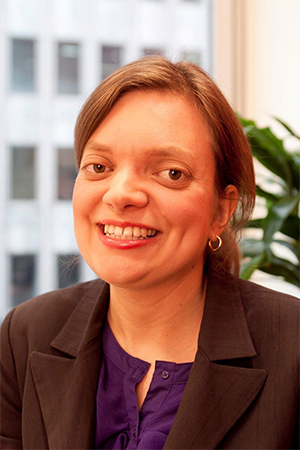 Dr Narelle Hess, School of Psychological Sciences, Faculty of Medicine, Health and Human Sciences
Translating theory into practice may be a key challenge for psychology students, but Dr Narelle Hess is passionate about, and skilled at, enabling her students to achieve this.
"Although students completing psychology degrees are academically motivated, often they have limited understanding of career pathways," says Dr Hess, whose teaching philosophy centres on empowering students to be self-reflective and lifelong learners.
"I encourage active participation by creating a safe learning environment through the use of humour while also challenging students to think critically and take ownership of their development."
Dr Hess' inspiring and motivational presentation style not only keeps students engaged, but it also resulted in an invitation to present a TED-style talk for the Macquarie University Psychology Society.
Society President, Patricia Motahari, says Dr Hess' presentation was extremely engaging: "I had students coming up to me that night and even the day after to congratulate me on a successful event."
Dr Hess also redesigned an internal placement to include stronger peer-to-peer active learning, including supporting students to design the orientation for the placement and facilitating group supervision meetings where students could reflect on cases and experiences.
---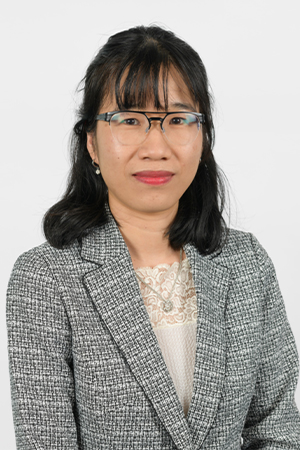 Dr June Ho, School of Engineering, Faculty of Science and Engineering
A personalised education with a focus on employability has positioned Dr June Ho as a "favourite teacher" among many of her students.
In her two years as a lecturer for the Master of Engineering Management, she has observed a strong need for employability skills, particularly among her majority international students.
Dr Ho incorporates global benchmarking and standards in her curriculum design and explicitly outlines industry demands and professional relevance by showing how her content aligns with job descriptions and requirements.
Recognising the significant impact of the teacher-student relationship on students' performance, she also takes the time to get to know each student.
"Understanding the students' circumstances allows me to offer additional support and assistance to ensure equal opportunities for success," says Dr Ho. "I have guided and assisted numerous students to secure employment opportunities in their new career journeys in Australia."
As convenor of three units in the master degree, she consistently achieves positive results.
Positive comments by students on Dr Ho's impact include: "I wanted to express my gratitude for your exceptional teaching during my first semester at Macquarie University. Your dedication and commitment to educating us were greatly appreciated and you have become our favourite teacher."
---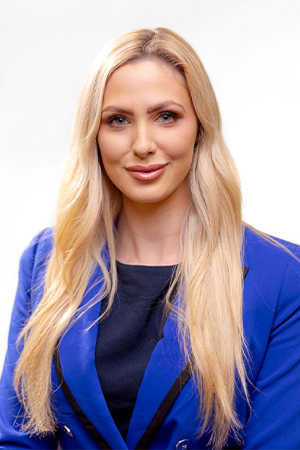 Dr Madeline Taylor, Macquarie Law School, Faculty of Arts
To foster high achievement and address the overwhelm commercial law students often report feeling, Dr Madeline Taylor adopts an 'integrated thinking cycle', combining values and power, practice and understanding – activated by expert guests. Students value the "practical and worldly edge" these lecturers impart.
Dr Taylor's educational initiatives connecting commercial law with societal challenges result in her students being inspired and engaged. One student said: "I have never sat in a tutorial and truly been 100 per cent engaged the whole time. But thanks to Madeline's clear knowledge and the way she explained it, I was able to comprehend content that was extremely difficult at first glance."
In tripartite redesigning Foundations of Commercial Law, Dr Taylor became one of the first Australian academics to nurture and enrich students' appreciation of Indigenous businesses' methods and the support that commercial law can give.
Dr Taylor embedded professional learning practice to further enhance learning and maximise success.
"I feel honoured to provide a motivating and inspiring student-centred approach, guiding students to develop holistic skills necessary to thrive in their careers through career development learning opportunities."
Dr Taylor further develops students' employability by giving them the opportunity to publish their case note assessments in the peer-reviewed journal Inhouse Counsel.
---
Excellence in Higher Degree Research Awards
These awards will be presented for outstanding research undertaken by a current or former higher degree research candidate (in both HASS and STEMM disciplines).  
---
HASS
---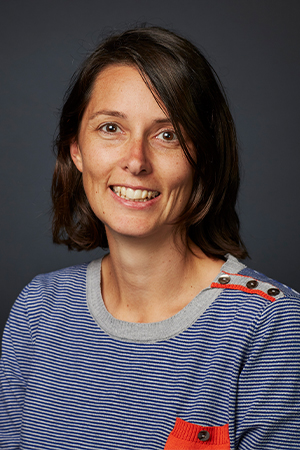 Ms Michelle Bishop, School of Education, Faculty of Arts
In trail-blazing new and innovative research and a new approach to the literature review stage of a PhD, Gamilaroi scholar Michelle Bishop contemplates the educational future of Aboriginal people outside 'colonial-controlled' schooling.
By drawing on the education practices of Ancestors, she reveals a "desire and excitement for education sovereignty".
Participants contributed a collective vision for what this could look like, and it's very different from Australia's current mainstream education, featuring learning based on relationships, students having agency in what and how they learn, prioritising Country as teacher, and no failure.
"These findings are in stark contrast to the way the majority of schools in so-called Australia operate," says Ms Bishop.
Instead of challenging, refusing and resisting current education systems, the research offers participants the time and space to imagine Indigenous education futures into deep time and to create a vision.
"Considering Indigenous futurities in a settler-colonial state is not commonplace and is both radical and original," says Ms Bishop.
With four peer-reviewed journal articles, a book chapter, seven conference papers and an award, Ms Bishop is fast becoming a leader in Indigenous education in Australia and internationally.
---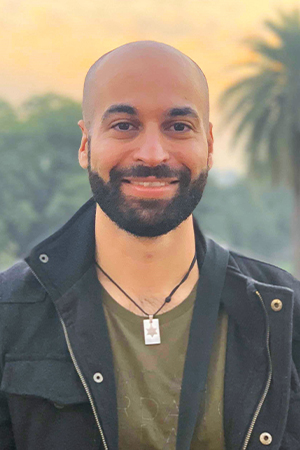 Mr Jonathan David, School of Psychological Sciences, Faculty of Medicine, Health and Human Sciences
Jonathan David's breakthrough research into hoarding disorder led him to question the way psychologists understand and treat the condition.
He has made exciting discoveries that are already changing the research and treatment landscape for a disorder that affects two and a half per cent of the general population and seven per cent of older individuals.
Mr David's critical review of cognitive behavioural therapy revealed that it does not help 70 per cent of people with the disorder.
"The lack of treatment efficacy prompted my investigation into several potential psychological mechanisms that could become new targets for treatment," he says.
Recent data suggests hoarding disorder is more debilitating than many other health conditions and results in poorer quality of life than major depressive disorder, post‑traumatic stress disorder and heart disease.
"It is associated with great economic and social burdens and sometimes life-threatening consequences," says Mr David.
In investigating why people acquire and save excessive amounts of possessions, he developed new questionnaires, which are now being used by researchers globally.
He is also questioning whether hoarding should be reclassified as a behavioural addiction, as it continues to be associated with obsessive-compulsive disorder.
His findings are expected to be highly influential in guiding future research into the disorder.
---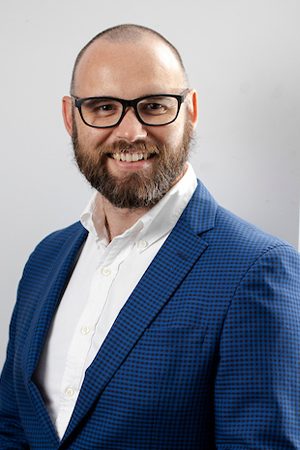 Mr Thom Dixon, School of Social Sciences, Faculty of Arts
Pioneering at the intersection of synthetic biology and international relations, Thom Dixon's research is contributing to arms control and risk management in the global bioeconomy.
Among its many firsts, his work has fed into debate on establishing a permanent science and technology review mechanism for the UN's Biological Weapons Convention. It has identified novel biological weaponry capabilities and proposed solutions to manage these emerging risks.
"Synthetic biology underpins the global bioeconomy. However, very little is known about how this critical technology intersects with state and non-state actor behaviour," says Mr Dixon, who wants to understand if synthetic biology advances are likely to influence the global distribution of power and the likelihood of war between great powers.
"There is currently no international treaty, convention or forum at the state-parties level for considering the benefits and risks of synthetic biology. This research has proposed a Track 1.5 mechanism for achieving these goals."
As the first to analyse cyberbiosecurity in international relations and propose the concept of 'bioinformational engineering', Mr Dixon's research has been published across the international relations and synthetic biology disciplines.
It's impressive output for a part-time PhD student; Mr Dixon works full time as Macquarie's Manager, National Security and Defence.
---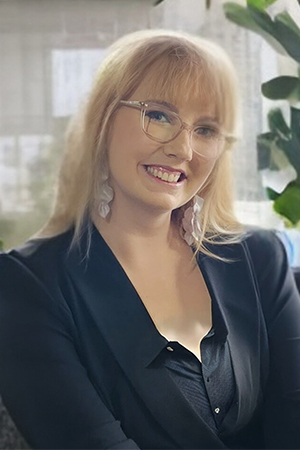 Dr Tamika Worrell, School of Education and Department of Indigenous Studies, Faculty of Arts
"At the heart of all that I do – the relationships I build, the work I publish, the presentations I do – it is all about the care I have for Aboriginal and Torres Strait Islander people, community and Country," says Dr Tamika Worrell.
Dr Worrell's research addresses an urgent gap in understanding Indigenous perspectives across key learning areas of the curriculum, particularly in English. Her unique representational framework offers the prospect of significant change to English teaching on a national level.
Her PhD examiner commented: "This important research will be of most interest to teacher educators and English teachers who are leading professional development opportunities."
Dr Worrell's timely findings have achieved five publications to date as well as invitations to present. Yet the impact of her work reaches beyond direct research outcomes.
"Throughout my five years of HDR study at Macquarie University, I have benefited from the generosity of Indigenous peers and scholars who have offered space and support to encourage and grow me as a researcher," she says. "Ensuring I reciprocate this for the next generation, I have worked to do the same in all settings. This is relationality in practice and it is my responsibility and obligation to continue this work." 
---
STEMM 
---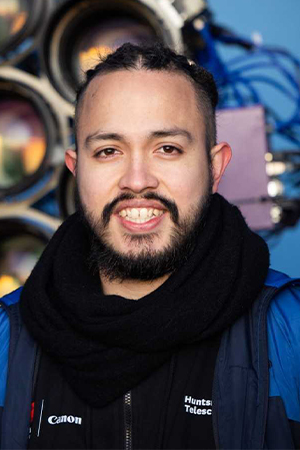 Mr Jaime A. Alvarado-Montes, School of Mathematical and Physical Sciences, Faculty of Science and Engineering
Will it be possible for humanity to migrate to, and inhabit, environments different from Earth?
Astronomers are trying to answer this deep question.
Jaime A. Alvarado-Montes' research has echoed globally and significantly impacted the exoplanets field through his scientific publications.
In studying the evolution of planetary systems, he has shed light on the fate of our own solar system based on the evolution of its four biggest planets.
His research has far-reaching implications for how we understand the evolution of giant planets in other solar systems and for the existence and durability of life.
All Mr Alvarado-Montes' work, including his discovery that moons can become planets ('ploonets'), has been published in top-tier astronomy journals (12 papers, one as a single author).
His work is so significant it will impact the education of astronomers for generations to come and has been collected in the Exoplanets books used by universities worldwide.
"My research stands on the shoulders of giants," he says. "Since research and education are the cornerstones of science, the biggest impact of my research – of which I'm very proud – is the large number of follow-up university-level works based on my research that are being taken up by undergraduate students just starting their research journey."
---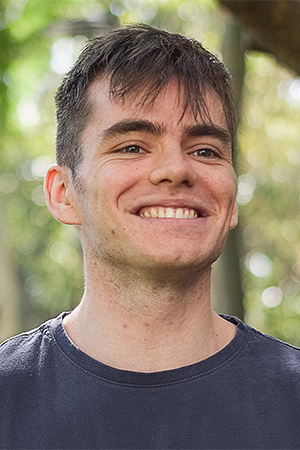 Mr Harry Carey, Macquarie Medical School, Faculty of Medicine, Health and Human Sciences
In just one year, Harry Carey developed a tool that matches human experts for accuracy and is several thousand times faster.
His tool, called DeepSlice, developed during his master degree, stands to improve the quality of atlas-based analysis across neuroscience.
"The mammalian brain is immensely complex, consisting of many separate regions which all have their own unique structures and functions," he says. "Even the tiny brain of the mouse is composed of thousands of cell types arranged in more than 600 separate regions."
Accurate brain navigation is a critical element, and bottleneck, of neuroscience research, and is currently done by 'error-prone' humans.
DeepSlice automates the hardest step of analysis, recognising features in every part of the mouse brain, at the touch of a button.
While DeepSlice is still in the final stages of review for publication, his invention has already been used by researchers globally more than 7000 times.
It also attracted interest from the world-leading innovator in neuroscience technology, the Allen Institute for Brain Science.
"We're now collaborating to reanalyse their data library using DeepSlice as it's the most reliable registration method currently available," says Mr Carey.
---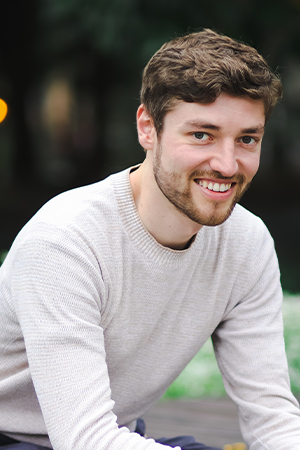 Mr Alexander Hahn, School of Mathematical and Physical Sciences, Faculty of Science and Engineering
Alexander Hahn's groundbreaking discoveries in exceedingly large quantum systems hold profound implications for quantum control and quantum chemistry, and could have far‑reaching benefits in drug discovery, catalyst design and fertiliser optimisation.
His novel insights into the Trotter product formula are so significant that his research has been supported by the Oberwolfach Research Institute for Mathematics – one of the world's foremost research institutions – in addition to his primary ARC funding and a scholarship from the Sydney Quantum Academy.
Adding to the two peer-reviewed papers published prior to his PhD, Hahn has since published three papers, with two more in the pipeline.
"Collaborations are instrumental in bringing together diverse perspectives and expertise, enabling me to approach problems from multiple angles and uncover novel insights," says Hahn, who credits his high level of originality and interdisciplinary impact to his philosophy of collaboration.
His proactive approach paid off when he contacted world-leading quantum computing and quantum sensing start-up Q-CTRL, which offered him the first internship in its research team.
"This aligned my research with real-world applications, but also provided valuable insights into industry needs."
---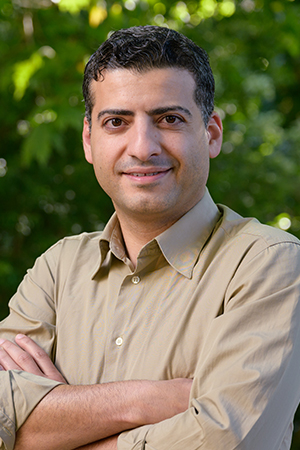 Dr Ali Lalbakhsh, School of Engineering, Faculty of Science and Engineering
Dr Ali Lalbakhsh's research philosophy – delivering for people's immediate and future needs – has helped him maintain his high-calibre research since beginning his master degree.
Through his electromagnetic engineering and applied artificial intelligence research, Dr Lalbakhsh has invented low-cost antenna technology, advanced satellite internet affordability, pioneered an AI platform for mitigating COVID-19, and integrated it all into his exemplary teaching.
While this means smart emergency services, precision farming and remote mining machinery can become fully operational globally, the ultimate outcome, he says, is a reduction of the digital divide.
"This will safeguard Australian lives and resources in natural disasters, contribute to the autonomous vehicles market and retain Australia's world-leading standing in food and mining in the smart era ahead," he says.
He has also leveraged his research into his teaching and instils in his students the belief that they too can contribute to real-life engineering marvels.
Dr Lalbakhsh uses his open-ended research-based projects to encourage students to continue applying their knowledge after the unit ends.
"Yes, it sounds ambitious," he says. Yet students continue working on their two- or three-year-old projects with him, some achieving Q1 publications or research projects supported by industry partners.
---
Early Career Researcher of the Year
These awards acknowledge outstanding performance in research by an early career researcher (in both HASS- and STEMM-based disciplines).
---
HASS
---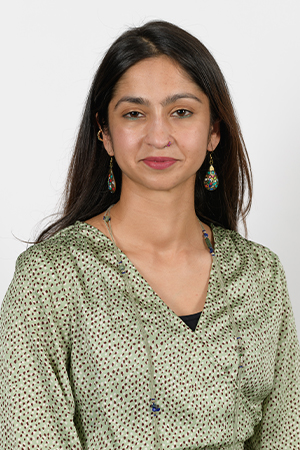 Dr Anam Bilgrami, Macquarie University Centre for the Health Economy, Macquarie Business School
Dr Anam Bilgrami's research has made a big impact in a short time. Just two years post-PhD, she continues her upward trajectory in health economics, contributing to the evidence base for Australian policymaking through analysis of under‑evaluated health and healthcare initiatives.
Using innovative econometric modelling to tease out causal impacts, she is able to address the challenging policy evaluation environment.
"In Australia, most policymaking occurs at the Australian Government level, with policies often affecting the whole nation," says Dr Bilgrami. "This makes it difficult to construct 'control groups' unaffected by a policy."
As the first to explore the impacts of programs and policies that cost Australian taxpayers billions annually, including paid parental leave, private health insurance interventions, WHS regulations and aged care, Dr Bilgrami's research is already making an impact.
As well as five published manuscripts – two in top international health economics and policy journals – and five more under revision or review, her research and commentary has featured on the front page of The Sydney Morning Herald, in the Australian Health Economics Society policy newsletter and The Conversation.
"These represent high research productivity relative to opportunities in the economics discipline, where publishing is notoriously competitive with a low rate of article acceptance," says Dr Bilgrami.
---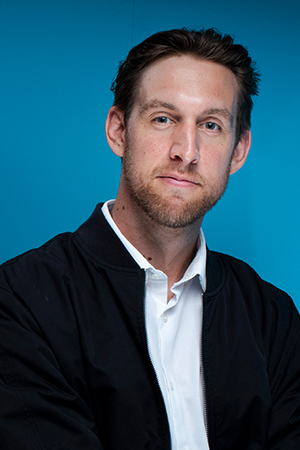 Dr Emlyn Dodd, Department of History and Archaeology, Faculty of Arts

From fostering capacity-building in sustainable agricultural practice, to digitally preserving cultural heritage under threat from rising sea levels and increasing tourism, the impact of Dr Emlyn Dodd's research is far-reaching.
Dr Dodd is a global leader in ancient wine research and Roman archaeology. He has made significant scholarly advances in and beyond his field, especially through fieldwork in Greece, Italy and Türkiye, discovering new archaeological evidence, evolving and updating theories and prioritising the dissemination of his research to specialists and the public at large.
In employing innovative and creative methods, including drone photogrammetry, laser scanning and geophysical surveys, Dr Dodd aims to "step beyond material culture and investigate deeper issues of rural and urban landscape change, climate and social and economic theory".
"I have focused especially on wine and olive oil production in the ancient Mediterranean as two key commodities engrained within Graeco-Roman culture and economy, while simultaneously central to today's modern Mediterranean and Australian agriculture and economies," explains Dr Dodd.
He currently leads and co-directs two major international multidisciplinary research and fieldwork projects. He has published widely in academic journals and books, featured in The Guardian, The Conversation, on ABC and BBC radio, filmed with National Geographic, and delivered keynote lectures across seven countries.
---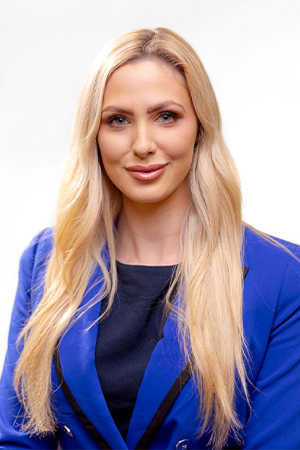 Dr Madeline Taylor, Macquarie Law School, Faculty of Arts
It's one of the greatest and most complex legal and policy challenges: how to urgently reach net zero energy emissions while ensuring sustained benefits at the wider community level.
Dr Madeline Taylor is leading the way through award-winning research that examines how the law can create a more just energy transition – pioneering the discipline of socio-legal and functional comparative analyses and leading collaborative grant-funded research projects aimed at delivering equality-promoting legal frameworks.
"My goal is for regulatory reform to strike a balance between landholder rights and the need to rapidly decarbonise in the face of intensifying climate change and land-use conflicts," says Dr Taylor.
She has already had an impact on policy and regulatory development and is one of Macquarie's leading authors, with more than 123,000 article views and an impressive media profile.
Whereas existing legal research largely focuses on market-based energy regulation and urban energy communities, Dr Taylor's unique socio-legal lens highlights the need for justice in net zero energy developments largely hosted by regional and rural communities.
"My novel research in energy justice focuses on probing how new and emerging net zero technologies can provide transparent legal processes, distributed economic and non-economic benefits and recognition of landholder rights and community perspectives," says Dr Taylor.
---
STEMM
---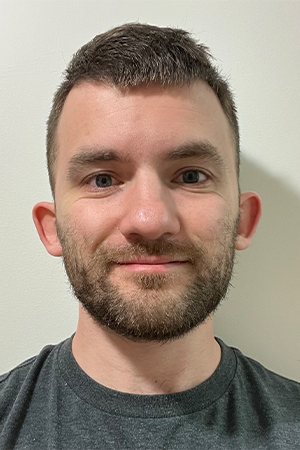 Dr Jean-Simon Pacaud Lemay, School of Mathematical and Physical Sciences, Faculty of Science and Engineering
Just two years out of his PhD, Dr Jean-Simon (JS) Pacaud Lemay is recognised as a strong category theorist and the leading expert on differential categories.
The theory of differential categories, a relatively new research area, uses category theory to study differential calculus. It has become one of the primary tools to express the foundations of differentiation in mathematics and computer science.
Dr Pecaud Lemay has made significant contributions by pushing the boundaries with new theories and reformulating and 'cleaning up' old theories.
"The theory of differential categories is a vibrant and active field of research and has recently grown in popularity in a variety of research areas," says Dr Pecaud Lemay.
This is thanks, in part, to Dr Pecaud Lemay and his collaborators' enthusiasm.
"As artificial intelligence and machine learning begin tackling real-life situations, the complexity of the problems encountered increases exponentially," explains Dr Pecaud Lemay. "This requires fundamentally new mathematical approaches to address them and streamline the development of efficient solving systems and tools. Differential categories is an ideal tool to achieve this."
Prolifically published before he finished his PhD, Dr Pecaud Lemay now has 35 peer-reviewed articles. Associate Professor Richard Garner says his papers have a "clear creative spark and a novel twist which elevate them above the mundane".
---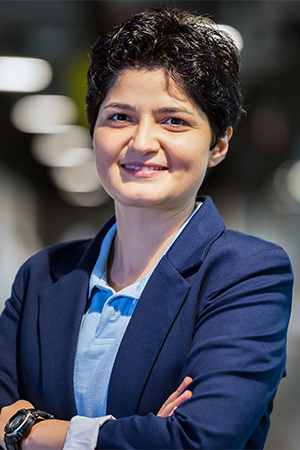 Associate Professor Noushin Nasiri, School of Engineering, Faculty of Science and Engineering
A tiny, powerful device invented by Associate Professor Noushin Nasiri has the potential to revolutionise how we protect ourselves from harmful UV radiation.
With Australia's melanoma rate 12 times the global average, Associate Professor Nasiri's innovations in nanotechnology are having a significant impact on UV detection.
Associate Professor Nasiri's pioneering research methods change the landscape of nanosensing technology across several platforms.
Her creation of the world's first personalised UV sensor can not only measure the UV index in real time but it also calibrates to the user's skin type.
Her SunWatch has attracted many accolades, including the 2023 NSW Cancer Institute Fellowship and the prestigious 2021 Royal Society of NSW Warren Prize and interest from medical manufacturers and venture capitalists.
Associate Professor Nasiri is a regular TEDx speaker and has more than 50 peer-reviewed publications.
"This innovation has the potential to save lives and dramatically reduce treatment costs for melanoma and other skin cancers," she says. "It can easily be used on a personalised level to alert millions of people in Australia and beyond to the dangers of overexposure to UV, allowing them to modulate their exposure to the sun."
Associate Professor Nasiri's 3D layout is highly original and sets the watch apart from other wearable UV‑sensing devices.