With final assessments, exams and the end of session just around the corner, the team at Learning Connect are running a focused three-day bootcamp for students.
Dr Robyn Westcott, Director, Academic Literacies Unit and the Writing Centre explains: "We want students to feel confident, capable and have the skills to achieve their best in their end-of-session assessments. We also want them to plan to make the most out of their PACE work-integrated learning opportunity. This one-on-one intensive bootcamp style offers the personal trainer approach to help our students plan for academic success."
When they are not running specialist bootcamp activities experts from the Employability and Graduate Success team and The Writing Centre are permanently located in Learning Connect. They help students with job searching, resume writing, interview preparation and preparing for PACE placements, as well as developing their academic writing, communication, English Language and study skills. This service is free to all Macquarie University students.
---
The Learning Connect Bootcamp runs from 10 – 12 October and students can drop in at Learning Connect on the ground floor of 18 Wally's Walk between 11am – 3pm for one-on-one coaching with our expert staff. The bootcamp schedule is:
Tuesday 10 October:  Level up your final assessments
Learning Advisers and WriteWISE Leaders are on hand to provide expert one on one advice on structure, academic language, and referencing. This bootcamp session will help students with their academic writing, analysing assignment questions, referencing and any other questions students may have.
Wednesday 11 October: PACE yourself
The PACE team is ready to help students boost their PACE experience by helping them start their PACE unit strong and finish stronger. This bootcamp session helps students to understand how PACE units work, learn how to maximise this work-integrated learning opportunity and consider what to do after completing their PACE project.
Thursday 12 October:  Resume Rescue
Resume Rescue helps students elevate their job applications and gives them the competitive edge to succeed. More specifically, this bootcamp session will help students prepare a resume they can use for both casual employment and graduate job applications.
---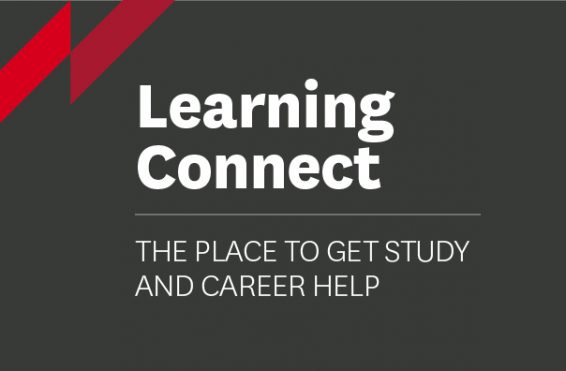 Please refer any Macquarie students you think could benefit from this unique opportunity.
You can also refer students to Learning Connect if:
They need help with their academic writing
The Writing Centre can help students unpick assessment feedback, as well as give them tips on how to approach future writing assignments. The team runs workshops as well as Learning Adviser consultations and English discussion groups.
They are looking for employment or are building their career
As well as connecting students with job opportunities, the team can also prepare them to succeed beyond their university studies with advice and workshops on resume writing and interview preparation.
They do not know what they need to do about their PACE placement
The team can also make sure students know when PACE units are offered for their particular program, as well as available options – including finding their own activity in some circumstances.
To find out more about Learning Connect visit the website or drop in and see them on the ground floor of 18 Wally's Walk.